For more than 60 years, System Edström has been providing tradesmen and women
with efficient, safe and versatile van racking solutions. This wealth of experience has left the company ideally placed to provide van fleets with the systems they need to help their teams in the field make the most out of their mobile workplaces.
And now, System Edström is playing its part in building a greener future for the industry.
Towards a greener future
The company is at the leading edge of van racking, particularly when it comes to environmental considerations. Running a greener business has become increasingly important over the past few years, as the impact of industry on the environment has become clearer and the need for solutions more acute.
This year, System Edström published its first ever Green Report, setting out the company's achievements in this area so far, along with a clear vision for the future. With the environment at the forefront of the company's thinking, it has made some excellent progress towards its aims of reducing its carbon footprint, using fewer resources and reaching the ultimate aim of zero emissions.
System Edström UK Commercial Director David Sawford says: "The Green Report is just one example of our holistic approach to all areas of our business, from manufacturing to final installation." Among its many achievements, the company has made a significant reduction in the weight of its products, by using innovative materials.
It has also reduced the amount of steel it uses by 65 tonnes per year and now uses Swedish-produced steel for the majority of its products, saving on transport emissions. Furthermore, System Edström has improved the backward compatibility of its products, giving them a much longer working life.
Offering the complete service for fleets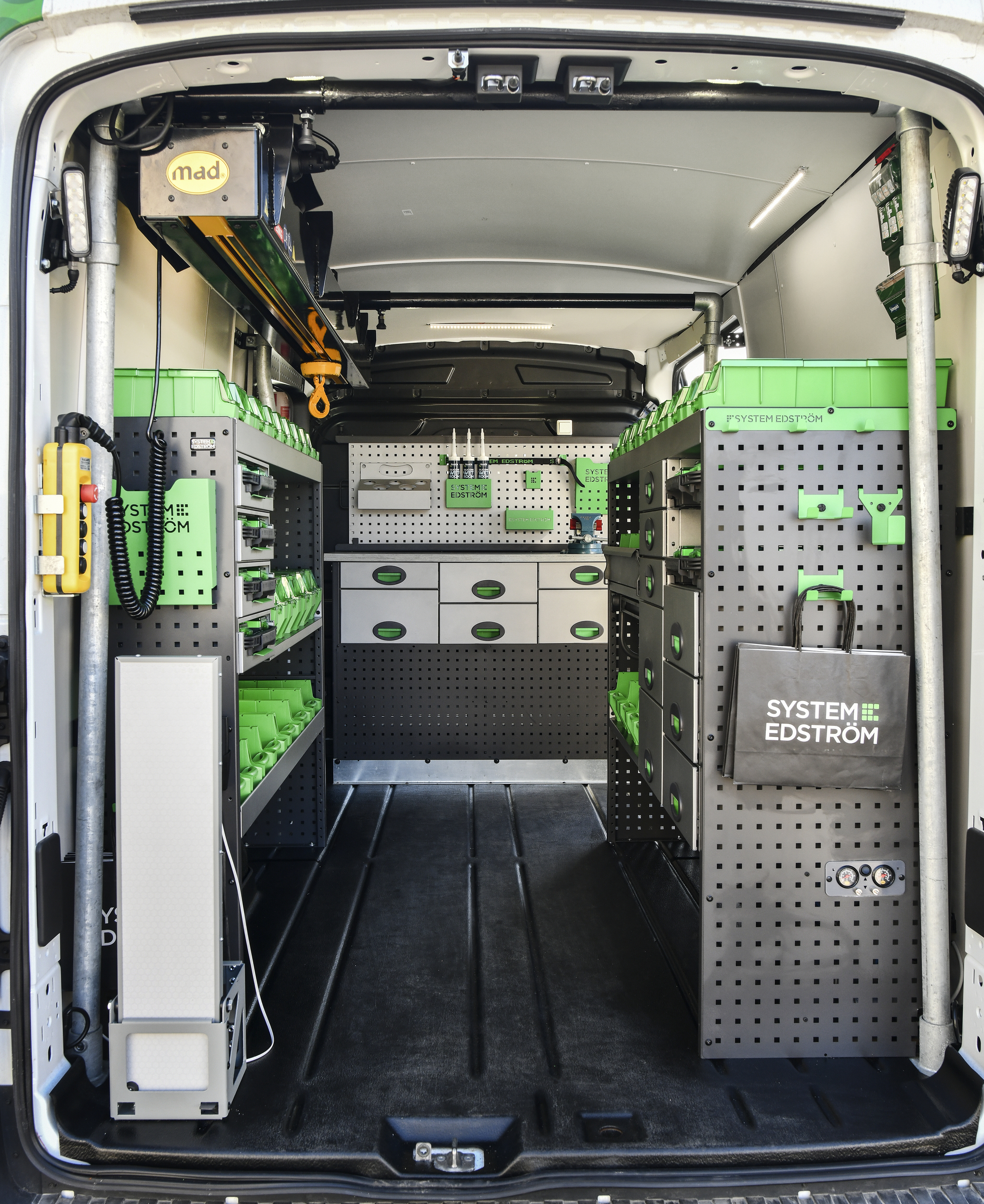 The company has recently increased its focus on fleet customers. A re-structure of its teams has given the company greater scope for serving fleet customers across the UK. This team is supported by a network of approved dealers throughout the country.
System Edström has long prided itself on the thoroughness of the service it provides. Fleet managers in a range of industries, utility companies and local authorities have benefitted from the attention to detail and expert advice the business offers.
An expert team of advisors offers fleet managers a full initial consultation to help customers design their ideal racking solutions. From there, installation, inspection and delivery are all taken care of. This means fleet managers can relax in the knowledge the System Edström takes care of everything.
A focus on safety
System Edström is also aware of the importance that safety plays in designing a van racking system. Its products are crash-tested to the most stringent standards. With a clear focus on safety, efficiency and the environment in mind, System Edström is building its reputation as one of the UK's leading suppliers in the van racking sector.