Regional fuel prices
Fleet News has teamed up with Allstar to bring you the fuel prices locator, enabling you to compare fuel prices and find the cheapest petrol or diesel in your area.
Even one penny per litre can make all the difference when filling up your fleet vehicles, potentially saving your company thousands of pounds a year.
Average pence per litre and per gallon petrol and diesel fuel prices in the UK regions includes England, Scotland, Wales and Northern Ireland.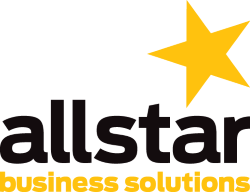 Data supplied by Allstar Business Solutions: www.allstarcard.co.uk
N/T = No recorded transactions
| County | Diesel PPL | Unleaded PPL | Super Unleaded PPL | Premium Diesel PPL | Diesel PPG | Unleaded PPG | Super Unleaded PPG | Premium Diesel PPG |
| --- | --- | --- | --- | --- | --- | --- | --- | --- |
| Average | 196.76 | 187.65 | 199.94 | 210.67 | 894.38 | 852.94 | 908.84 | 957.57 |
| UK | 197.28 | 188.20 | 201.57 | 212.05 | 896.74 | 855.45 | 916.22 | 963.87 |
| Scotland | 196.97 | 187.99 | 199.84 | 210.77 | 895.31 | 854.50 | 908.37 | 958.06 |
| Wales | 196.87 | 188.03 | 198.67 | 210.74 | 894.86 | 854.67 | 903.05 | 957.90 |
| Northern Ireland | 194.46 | 186.83 | 197.82 | 204.92 | 883.91 | 849.24 | 899.16 | 931.43 |
| ABERDEENSHIRE | 196.43 | 187.18 | 201.49 | 211.42 | 892.87 | 850.81 | 915.86 | 960.99 |
| ANGLESEY | 195.40 | 188.05 | 185.71 | N/T | 888.18 | 854.76 | 844.14 | N/T |
| ANGUS | 195.57 | 184.52 | 200.74 | 204.81 | 888.97 | 838.71 | 912.45 | 930.96 |
| ANTRIM | 193.84 | 187.54 | 196.20 | 201.71 | 881.08 | 852.47 | 891.81 | 916.85 |
| ARGYLL | 194.63 | 182.39 | 190.03 | N/T | 884.67 | 829.05 | 863.76 | N/T |
| ARMAGH | 192.73 | 186.04 | 191.54 | 199.41 | 876.02 | 845.65 | 870.62 | 906.41 |
| AVON | 196.90 | 188.29 | 201.50 | 212.41 | 895.02 | 855.84 | 915.89 | 965.51 |
| AYRSHIRE | 195.31 | 185.23 | 200.02 | 209.76 | 887.79 | 841.95 | 909.18 | 953.45 |
| BANFFSHIRE | 199.06 | 191.26 | 200.99 | 209.35 | 904.82 | 869.37 | 913.61 | 951.60 |
| BEDFORDSHIRE | 198.51 | 191.30 | 204.09 | 214.00 | 902.30 | 869.56 | 927.70 | 972.73 |
| BERKSHIRE | 198.73 | 190.70 | 203.31 | 216.27 | 903.32 | 866.80 | 924.13 | 983.03 |
| BERWICKSHIRE | 196.64 | 187.43 | 196.71 | 204.35 | 893.83 | 851.95 | 894.12 | 928.86 |
| BORDERS | 194.22 | 183.99 | 195.25 | 208.42 | 882.83 | 836.34 | 887.51 | 947.37 |
| BRISTOL | 195.62 | 186.09 | 200.95 | 211.24 | 889.18 | 845.87 | 913.41 | 960.19 |
| BUCKINGHAMSHIRE | 198.23 | 188.42 | 203.74 | 212.87 | 901.03 | 856.44 | 926.07 | 967.61 |
| CAITHNESS | 193.85 | 178.78 | 189.27 | N/T | 881.13 | 812.63 | 860.31 | N/T |
| CAMBRIDGESHIRE | 198.15 | 189.21 | 200.90 | 212.32 | 900.68 | 860.03 | 913.20 | 965.07 |
| CARMARTHENSHIRE | 196.80 | 186.64 | 193.93 | 206.95 | 894.53 | 848.36 | 881.52 | 940.66 |
| CENTRAL | 197.46 | 188.41 | 196.93 | 211.36 | 897.54 | 856.42 | 895.12 | 960.74 |
| CHESHIRE | 198.02 | 189.36 | 201.51 | 212.95 | 900.11 | 860.74 | 915.96 | 967.95 |
| CLACKMANNANSHIRE | 196.51 | 188.89 | 198.01 | 204.90 | 893.22 | 858.60 | 900.02 | 931.37 |
| CLEVELAND | 196.94 | 187.07 | 200.80 | 212.10 | 895.18 | 850.32 | 912.71 | 964.11 |
| CLWYD | 196.04 | 189.24 | 204.22 | 210.89 | 891.09 | 860.17 | 928.29 | 958.60 |
| CO DOWN | 194.29 | 187.09 | 196.87 | 201.45 | 883.13 | 850.42 | 894.86 | 915.69 |
| CO FERMANAGH | 192.59 | 182.82 | 194.90 | N/T | 875.42 | 831.01 | 885.92 | N/T |
| CO LONDONDERRY | 190.52 | 182.89 | 196.92 | 199.01 | 866.02 | 831.33 | 895.10 | 904.61 |
| CO TYRONE | 189.95 | 186.64 | 189.85 | 198.94 | 863.41 | 848.36 | 862.94 | 904.29 |
| CONWY | 198.62 | 193.40 | 203.64 | N/T | 902.80 | 879.08 | 925.65 | N/T |
| CORNWALL | 197.86 | 189.97 | 201.25 | 211.58 | 899.35 | 863.51 | 914.76 | 961.72 |
| COUNTY DURHAM | 196.72 | 187.09 | 199.87 | 208.99 | 894.17 | 850.43 | 908.50 | 949.97 |
| CUMBRIA | 191.33 | 173.97 | 202.59 | 209.32 | 869.67 | 790.76 | 920.86 | 951.44 |
| DENBIGHSHIRE | 199.56 | 190.71 | 204.93 | 216.97 | 907.09 | 866.86 | 931.51 | 986.21 |
| DERBYSHIRE | 198.06 | 189.27 | 203.29 | 213.17 | 900.27 | 860.31 | 924.05 | 968.95 |
| DEVON | 196.56 | 187.96 | 198.72 | 209.41 | 893.45 | 854.35 | 903.27 | 951.84 |
| DORSET | 197.33 | 188.91 | 200.13 | 212.22 | 896.94 | 858.67 | 909.69 | 964.62 |
| DUMFRIES AND GALLOWAY | 194.73 | 185.00 | 190.58 | 207.24 | 885.15 | 840.92 | 866.27 | 942.01 |
| DUMFRIESSHIRE | 201.32 | 194.58 | 209.56 | 214.23 | 915.10 | 884.44 | 952.55 | 973.76 |
| DUNBARTONSHIRE | 199.03 | 190.73 | 213.25 | 213.57 | 904.70 | 866.95 | 969.31 | 970.75 |
| DUNDEE | 191.30 | 180.77 | N/T | N/T | 869.55 | 821.69 | N/T | N/T |
| DURHAM | 197.24 | 187.34 | 192.30 | 208.71 | 896.56 | 851.54 | 874.09 | 948.68 |
| DYFED | 195.88 | 186.48 | 199.65 | 208.98 | 890.38 | 847.61 | 907.48 | 949.89 |
| EAST LOTHIAN | 194.96 | 186.60 | 198.09 | 215.90 | 886.16 | 848.18 | 900.43 | 981.35 |
| EAST SUSSEX | 197.39 | 188.01 | 200.29 | 212.02 | 897.23 | 854.58 | 910.43 | 963.72 |
| EAST YORKSHIRE | 196.29 | 187.04 | 201.01 | 207.05 | 892.24 | 850.16 | 913.68 | 941.16 |
| EDINBURGH | 198.47 | 189.61 | 202.24 | 212.54 | 902.15 | 861.89 | 919.27 | 966.11 |
| ESSEX | 197.31 | 188.46 | 201.23 | 211.73 | 896.85 | 856.66 | 914.70 | 962.41 |
| FIFE | 197.07 | 187.72 | 198.99 | 211.81 | 895.78 | 853.25 | 904.48 | 962.77 |
| FLINTSHIRE | 198.22 | 190.48 | 206.03 | 213.57 | 901.02 | 865.80 | 936.50 | 970.79 |
| GLASGOW | 199.92 | 187.26 | 200.02 | 211.35 | 908.73 | 851.20 | 909.19 | 960.66 |
| GLOUCESTERSHIRE | 196.91 | 171.29 | 202.67 | 212.24 | 895.05 | 778.57 | 921.23 | 964.72 |
| GRAMPIAN | 195.99 | 187.15 | 196.06 | N/T | 890.86 | 850.70 | 891.20 | N/T |
| GREATER LONDON | 197.19 | 188.17 | 203.57 | 212.34 | 896.30 | 855.33 | 925.31 | 965.17 |
| GREATER MANCHESTER | 196.65 | 187.86 | 200.65 | 211.32 | 893.85 | 853.92 | 912.06 | 960.53 |
| GWENT | 197.16 | 187.99 | 200.06 | 209.23 | 896.19 | 854.49 | 909.35 | 951.04 |
| GWYNEDD | 196.71 | 187.79 | 194.70 | 212.19 | 894.13 | 853.58 | 885.02 | 964.50 |
| HAMPSHIRE | 197.95 | 189.65 | 203.42 | 212.86 | 899.77 | 862.04 | 924.62 | 967.53 |
| HEREFORD AND WORCESTER | 195.15 | 185.75 | 197.45 | 213.52 | 887.04 | 844.31 | 897.48 | 970.56 |
| HEREFORDSHIRE | 196.90 | 187.90 | 200.74 | 211.09 | 895.02 | 854.08 | 912.47 | 959.51 |
| HERTFORDSHIRE | 198.22 | 189.71 | 202.65 | 212.49 | 901.01 | 862.30 | 921.12 | 965.84 |
| HIGHLAND | 195.18 | 189.34 | 195.50 | 212.08 | 887.19 | 860.64 | 888.63 | 963.99 |
| HUMBERSIDE | 196.32 | 187.14 | 194.36 | 207.86 | 892.37 | 850.62 | 883.47 | 944.83 |
| INVERNESS-SHIRE | 198.23 | 189.47 | 203.08 | 213.01 | 901.06 | 861.21 | 923.08 | 968.24 |
| KENT | 197.50 | 188.96 | 200.98 | 212.04 | 897.72 | 858.91 | 913.54 | 963.82 |
| LANARKSHIRE | 197.97 | 188.68 | 202.84 | 211.75 | 899.84 | 857.62 | 921.99 | 962.49 |
| LANCASHIRE | 197.16 | 188.34 | 201.02 | 210.98 | 896.16 | 856.08 | 913.71 | 959.00 |
| LEICESTERSHIRE | 197.76 | 188.62 | 202.24 | 212.50 | 898.93 | 857.35 | 919.29 | 965.90 |
| LINCOLNSHIRE | 196.45 | 186.52 | 199.84 | 210.15 | 892.96 | 847.81 | 908.35 | 955.21 |
| LONDON | 197.72 | 188.94 | 202.70 | 212.25 | 898.74 | 858.81 | 921.35 | 964.78 |
| LOTHIAN | 197.87 | 189.47 | 201.42 | 213.27 | 899.39 | 861.22 | 915.55 | 969.42 |
| MERSEYSIDE | 196.69 | 187.47 | 200.73 | 211.24 | 894.03 | 852.14 | 912.42 | 960.17 |
| MID GLAMORGAN | 196.89 | 187.73 | 198.06 | 209.65 | 894.98 | 853.33 | 900.27 | 952.94 |
| MID LOTHIAN | 197.01 | 188.48 | 199.22 | 212.25 | 895.48 | 856.72 | 905.53 | 964.79 |
| MIDDLESEX | 197.93 | 189.12 | 202.35 | 212.56 | 899.68 | 859.62 | 919.75 | 966.17 |
| MONMOUTHSHIRE | 198.13 | 190.69 | 203.98 | 210.43 | 900.59 | 866.78 | 927.17 | 956.48 |
| MORAYSHIRE | 196.81 | 187.67 | 202.68 | 212.15 | 894.58 | 853.05 | 921.26 | 964.31 |
| NORFOLK | 198.00 | 189.68 | 201.44 | 211.90 | 899.98 | 862.17 | 915.61 | 963.18 |
| NORTH HUMBERSIDE | 197.85 | 190.43 | 195.51 | 204.79 | 899.33 | 865.57 | 888.70 | 930.88 |
| NORTH LINCOLNSHIRE | 198.47 | 188.92 | 205.89 | N/T | 902.16 | 858.71 | 935.88 | N/T |
| NORTH SOMERSET | 196.18 | 185.23 | 189.74 | 206.32 | 891.73 | 841.94 | 862.44 | 937.81 |
| NORTH YORKSHIRE | 196.56 | 187.74 | 200.48 | 209.00 | 893.47 | 853.36 | 911.25 | 950.00 |
| NORTHAMPTONSHIRE | 198.44 | 189.87 | 201.55 | 212.17 | 902.02 | 863.02 | 916.12 | 964.43 |
| NORTHUMBERLAND | 196.66 | 187.74 | 200.20 | 209.38 | 893.89 | 853.38 | 909.98 | 951.73 |
| NOTTINGHAMSHIRE | 197.34 | 188.35 | 202.58 | 213.36 | 896.99 | 856.12 | 920.84 | 969.80 |
| OXFORDSHIRE | 197.95 | 191.11 | 202.29 | 212.85 | 899.77 | 868.66 | 919.51 | 967.52 |
| PEEBLESSHIRE | 196.17 | 185.19 | 201.28 | 208.91 | 891.66 | 841.77 | 914.92 | 949.60 |
| PEMBROKESHIRE | 194.52 | 183.81 | 201.49 | 212.07 | 884.18 | 835.50 | 915.86 | 963.95 |
| PERTHSHIRE | 198.41 | 189.40 | 201.33 | 216.12 | 901.85 | 860.91 | 915.12 | 982.35 |
| POWYS | 197.84 | 187.68 | 199.66 | 208.57 | 899.26 | 853.08 | 907.54 | 948.03 |
| RENFREWSHIRE | 197.27 | 188.23 | 198.93 | 212.78 | 896.70 | 855.60 | 904.21 | 967.20 |
| ROSS-SHIRE | 196.21 | 189.13 | 204.41 | N/T | 891.87 | 859.69 | 929.13 | N/T |
| SELKIRKSHIRE | 191.78 | 177.56 | 185.89 | N/T | 871.71 | 807.11 | 844.97 | N/T |
| SHROPSHIRE | 197.27 | 187.56 | 199.31 | 211.32 | 896.70 | 852.55 | 905.97 | 960.53 |
| SOMERSET | 196.48 | 188.17 | 200.44 | 211.96 | 893.08 | 855.32 | 911.11 | 963.45 |
| SOUTH GLAMORGAN | 196.19 | 188.30 | 195.91 | 209.25 | 891.79 | 855.91 | 890.49 | 951.15 |
| SOUTH YORKSHIRE | 197.58 | 188.18 | 201.12 | 212.28 | 898.07 | 855.37 | 914.19 | 964.91 |
| STAFFORDSHIRE | 199.07 | 190.45 | 204.13 | 214.30 | 904.89 | 865.67 | 927.88 | 974.09 |
| STIRLINGSHIRE | 198.05 | 189.84 | 204.99 | 212.23 | 900.21 | 862.92 | 931.80 | 964.70 |
| STRATHCLYDE | 195.86 | 188.11 | 195.53 | 196.58 | 890.29 | 855.04 | 888.78 | 893.54 |
| SUFFOLK | 197.47 | 188.78 | 201.05 | 212.42 | 897.61 | 858.07 | 913.87 | 965.55 |
| SURREY | 197.63 | 189.08 | 202.23 | 212.20 | 898.31 | 859.46 | 919.24 | 964.56 |
| TAYSIDE | 195.58 | 184.39 | 197.11 | 209.34 | 888.99 | 838.15 | 895.96 | 951.55 |
| TYNE AND WEAR | 196.87 | 187.39 | 203.03 | 210.60 | 894.84 | 851.76 | 922.86 | 957.25 |
| WARWICKSHIRE | 199.17 | 191.23 | 204.70 | 215.63 | 905.32 | 869.24 | 930.43 | 980.13 |
| WEST GLAMORGAN | 197.05 | 187.85 | 199.64 | 214.43 | 895.70 | 853.86 | 907.45 | 974.66 |
| WEST LOTHIAN | 198.90 | 191.10 | 204.89 | 213.28 | 904.08 | 868.65 | 931.32 | 969.46 |
| WEST MIDLANDS | 197.31 | 188.12 | 201.31 | 212.63 | 896.86 | 855.08 | 915.06 | 966.50 |
| WEST SUSSEX | 198.12 | 189.30 | 202.26 | 211.24 | 900.57 | 860.45 | 919.38 | 960.19 |
| WEST YORKSHIRE | 196.82 | 187.55 | 201.53 | 213.57 | 894.64 | 852.52 | 916.05 | 970.76 |
| WILTSHIRE | 198.32 | 189.42 | 203.48 | 212.52 | 901.46 | 860.99 | 924.92 | 965.98 |
| WORCESTERSHIRE | 198.06 | 189.55 | 201.64 | 213.85 | 900.27 | 861.58 | 916.53 | 972.05 |