Fleet News readers recommend their top suppliers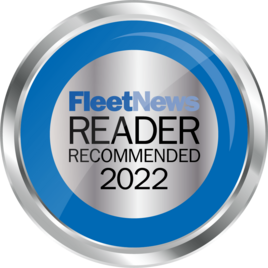 Over the past turbulent 18 months, supplier relationships have been tested like never before.
COVID-19, lockdowns, supply chain issues, environmental challenges, changing driver demands and ongoing post Brexit uncertainty have added complexity to the job of a fleet operator.
It's, therefore, a perfect time for Fleet News to reintroduce the Reader Recommended programme, giving fleet decision-makers an opportunity to praise the work and support they have received from key partners by nominating them as a recommended company.
Alphabet, ARI Fleet, BP Fuel Cards, Civica, DriveTech, FleetCheck, Geotab, Jaama, Keyfuels, LeasePlan, Northgate, TrakM8, UK Fuels and Zenith here let you into their world to discover the ways they have supported their fleet customers.
To find out more about the recommended companies click on the download pdf link
Article: How to build relationships with suppliers
---
Category: Driver training
DriveTech
DriveTech is an established leader in the provision of quality driver risk management and driver training for global businesses.

Businesses that recognise their real duty of care, that are driven to control costs and have a commitment to road safety and saving lives, turn to DriveTech as a professional and collaborative supplier.

DriveTech has the knowledge and resources to help improve driver safety, reduce fleet running costs and ensure compliance with legal obligations and duty of care responsibilities.

We have a comprehensive range of services to take the strain, identify opportunities for driver improvement and deliver real cost savings.

Our online and on-road products and solutions are designed to meet the specific needs of the user.

Being part of the AA – the UK's leading and largest motoring organisation – makes a substantial difference to our infrastructure, support systems and processes.

T: 01256 610907
---
Category: Fleet management software
Civica
Civica is the leading fleet management software supplier in the UK. We employ over 1,750 engineers and invest £84m annually to develop innovative software to overcome evolving sector challenges. For over 35 years, we've been helping customers to manage their fleet more efficiently to increase revenues, reduce operational costs and deliver better customer services.

It's why we've launched the new Civica TranSend platform to increase fleet operations resilience both today, and in the future. With TranSend, organisations can manage fleet, delivery and route planning in one place.

The cloud software is flexible, scalable, quick to set up and easy to use. It offers complete visibility and control to support businesses to maximise assets and make timely decisions, helping to ensure compliance and ultimately delivering improved services at lower costs.

Work smarter and drive forward with Civica TranSend, the unique platform for fleet and delivery management.

Email: Transport@civica.co.uk

Web: Civica.com/transend-launch
FleetCheck
FleetCheck's Fleet Management Software (FMS) and driver app platform is built and supported entirely in-house. We believe that fleets of all shapes and sizes should have access to market-leading software.

The unique traffic light alert system makes the software intuitive and easy to use, giving both those who are new to fleet management and those who are experts, complete peace of mind.

Our driver app allows for daily use checks to be carried out quickly, efficiently and in detail. With the system automatically updating once the checks have been made, fleet managers are always certain that their vehicles are roadworthy and compliant.

Partnering with key industry providers makes it easy to integrate vital fleet data. We are the only FMS provider that is recommended by FORS, a validated supplier for Earned Recognition, and the software of choice for the UK's leading telematics providers.

Website - www.fleetcheck.co.uk

Email - info@fleetcheck.co.uk

Phone - 01666 575900



Jaama
Jaama is delighted to receive the preferred software supplier accolade as part of Fleet News 'Reader Recommended' initiative for 2021/2022.

There is no better advocate than our peer group and to be consistently recognised by readers of Fleet News as a supplier that they believe offers the best service in the Fleet Management Software arena is fantastic.

This prestigious accolade comes after another busy year helping and supporting fleets to manage their vehicles and drivers more efficiently whilst keeping them compliant within the challenging circumstances of an ever-changing social and legislative environment.

Martin Evans, managing director, said: "Companies have faced many driver and vehicle challenges over the past 18 months and we have seen the pandemic force fleets to review their operations and act quickly to adopt new initiatives and systems to support their activities.

"Jaama is the industry's benchmark for quality and innovation and is established as the UK's most recommended software supplier in the fleet, leasing and hire markets by customers. Winning this accolade from Fleet News further underpins the company's industry-leading status."

For further information: website - www.jaama.co.uk; email - enquiries@jaama.co.uk; telephone - 0844 8484 333.



---
Category: Fuel & fuel cards
BP
bp Fleet Solutions is the partner of choice to advance your fleet. We provide innovative energy and fleet mobility solutions for fleets of all shapes and sizes.

From a single car to thousands of various vehicles – your fleet will be more efficient with bp.

Tell us a little about yourself, and we'll be in touch right away.

You can call us on 0345 603 0723 or email us at BPCardsAdmin@bp.com.

W: www.bp.com
Keyfuels
Keyfuels is a trading name of CH Jones Limited, a subsidiary of FleetCor Technologies, Inc, and the UK's leading independent fuel card provider into the Heavy Goods Vehicle (HGV) and Light Commercial Vehicle (LCV) market.

With access to over 3,000 nationwide sites, Keyfuels supports customers with integrated fuel solutions, efficient purchasing mechanisms and management controls to best minimize fuel costs.

For more information, please visit: www.keyfuels.co.uk
UK Fuels
About UK Fuels

Established 31 years ago, UK Fuels offers the most extensive range of fuel cards in the UK, with more than half a million fuel cards actively in use. The company supports around 76,000 businesses using fuel cards from the major oil companies, supermarkets and its own multi-brand network, which boasts more than 3,500 fuel stations across the UK.

Tried and trusted

Earlier this year, UK Fuels became the highest-rated fuel card provider on the online review website, Trustpilot. Their five-star rating on the site is the result of more than 1,200 customer reviews.

Extended family

Radius Payment Solutions, UK Fuels' parent company, offers a wide range of fleet services, such as vehicle tracking, business telephony, vehicle leasing, insurance, and electric vehicle solutions. Globally managing over 3 billion litres of fuel per annum and with 1.2 million active fuel cards in issue, Radius is one of the UK's fastest-growing companies.

0344 880 2468
---
Category: Leasing
Alphabet
Alphabet has been a leading provider of future mobility since 1997.

Working with business fleets and their decision-makers, Alphabet has a reputation as a personal, progressive and outstanding business partner, making mobility easy.

We are delighted to be recognised by the readers of Fleet News with their 'Reader Recommended' Award 2021. Fleet News' readers understand the changing requirements of fleet management, making this recognition so special.

In an increasingly uncertain world, Alphabet can help navigate the complexities of modern business mobility; from new technologies, to digitalisation and sustainability. We provide value to our customers in the only way that counts: understanding what they need and delivering it every day to the highest standard.

With products like AlphaElectric helping fleets electrify their vehicles, or our corporate car sharing platform, AlphaCity, providing mobility-on-demand, Alphabet offers the most comprehensive array of funding options, fleet management and mobility solutions in the market.
LeasePlan
At LeasePlan, we have the knowledge and experience you need to help you transition to EVs.

We have been supporting business fleets for over 50 years and offering electric vehicles for more than a decade. We manage 1.8 million cars and vans across 29 countries and are committed to moving our entire fleet to net zero-emissions by 2030.

We have an online EV resource you can visit at https://insights.leaseplan.co.uk/ including a free tool to help you decide if an EV is right for you.

Visit leaseplan.com or get in touch via marketing@leaseplan.co.uk
Zenith
Zenith is the UK's leading independent leasing, vehicle outsourcing and fleet management provider. We deliver intelligent vehicle solutions; whether that's funding company cars or commercial vehicles, providing flexible benefit schemes or delivering fully outsourced fleet management services.

Our operations span the breadth of the automotive market with commercial vehicles, corporate fleets and consumer leasing and we have a strong focus on high quality service delivery and innovation. We've been leading the way for over 30 years. That's why we're trusted by many household brands and some of the UK's biggest organisations.

Zenith is a carbon-neutral business and is proud to be a member of the EV100.

Are you ready for a true fleet partnership?

Connect with our experts:

0344 848 9311
---
Category: Rental
Northgate
Northgate Vehicle Hire's core business is the hire of light commercial vehicles (LCVs) to businesses on flexible and minimum term contracts, giving customers the flexibility to manage vehicle needs without capital outlay or long-term commitments.

With 67 UK locations, we can help you to build and flex your fleet. Alongside LCV and specialist vehicle rentals – which, include servicing, maintenance and breakdown cover – we also offer a range of mobility solutions to help customers manage their fleets more effectively, reducing costs, improving efficiency and ensuring they are able to meet legal and duty of care obligations.

We can also provide expert consultative advice across all aspects of operating electric vehicles (EVs), helping customers with everything from choosing the right e-LCV through infrastructure to driver training and advice – we're here to help our customers make the switch.

With 40 years' experience in the industry, Northgate can deliver the fleet solution you need.

Find out more at northgatevehiclehire.co.uk or call us on 0330 042 0903.

W: www.northgatevehiclehire.co.uk
---
Category: Service, maintenance and repair
ARI
ARI is the worlds largest privately held family-owned fleet management company and one of the UK's largest independent funding and fleet management providers.

Having been in the industry for over 30 years and with services including finance lease, SMR and accident management, compliance and driver risk management and more, our customers gain a complete end-to-end solution that has transparency and cost control at its heart.

Available 24/7/365, we are committed to supporting our customers and helping them think strategically about fleet to maximise its potential.

For more details, don't hesitate to get in touch with Rory Mackinnon, our sales director on enquiries@arifleet.co.uk or to learn more about how we can help you maximise your return, visit www.arifleet.co.uk
---
Category: Telematics
Geotab
Geotab is advancing security, connecting commercial vehicles to the internet and providing web-based analytics to help customers better manage their fleets.

Geotab's open platform and Marketplace, offering hundreds of third-party solution options, allows both small and large businesses to automate operations by integrating vehicle data with their other data assets.

As an IoT hub, the in-vehicle device provides additional functionality through IOX Add-Ons.

Processing billions of data points a day, Geotab leverages data analytics and machine learning to help customers improve productivity, optimise fleets through the reduction of fuel consumption, enhance driver safety and achieve strong compliance to regulatory changes. Geotab's products are represented and sold worldwide through Authorised Geotab Resellers.

To learn more, please visit www.geotab.com/uk and follow us @GEOTAB and on LinkedIn.

Alternatively, email us at infouki@geotab.com.
Trakm8
Trakm8 is the recognised leader in technology solutions for fleet management, insurance telematics, optimisation and dashboard camera systems.

Trakm8's cutting edge technology offerings are adaptable for fleets of all sizes; providing intelligent, game-changing insights that can improve fleet efficiency and reduce risk across fleet operations.

Working alongside some of the world's most recognisable brands, including the AA, Iceland Foods and Scottish Power, Trakm8 goes beyond vehicle tracking to provide fleets with a customisable business intelligence platform, providing greater insight into a range of key areas – from carbon emissions and fuel expenditure, to road safety and driver behaviour.
---
Full list of 2022 Reader Recommended suppliers
Category: Breakdown and recovery

AA

Green Flag

RAC

Category: Conversion companies

Bott Ltd

Category: Driver training

AA

Drive Tech

Category: Electric vehicle charging

Podpoint

Category: Fleet management

ARI Fleet

Category: Fleet management software

FleetCheck

Jaama

Civica

Category: Fuel cards

All Star

Arval

BP

Esso

Fuel Genie

Key Fuels

Shell

UK Fuels

Category: Leasing company

ALD

Alphabet

Arval

Enterprise

Lease Plan

Lex Autolease

Zenith

Category: Rental company

Enterprise

Lex Autolease

Northgate

Category: Service, maintenance and repair

ARI Fleet

Halfords

Kwik Fit

Lex Auto

Category: Telematics

Ctrak

Geotab

Masternaut

Quartex

Teletrac

TomTom

Trakm8

Web Fleet

Category: Tyre manufacturers

Continental

Goodyear

Michelin

Category: Tyre services

ATS

Bush

DTM

Kwik Fit

National Tyres

Category: Windscreen providers

Autoglass

Auto Windscreens

National Windscreens

Silvershield Windscreens