Toyota has revealed the all-new Aygo X, the latest compact model to join Toyota's line-up.
The compact urban crossover for the A-segment is built on the Toyota Global New Architecture (TNGA) GA-B platform, first introduced with the new Yaris and more recently with Yaris Cross.
Andrea Carlucci, vice president, product and marketing at Toyota Motor Europe, said: "The A-segment is very important to us. Not only has it brought many new customers to Toyota. It also fulfils our mission to provide everyone with the right mobility solution."
Aygo X is powered by Toyota's one-litre, three-cylinder engine. This has been improved, says Toyota, to meet the latest European standards while offering high levels of reliability and performance, with targeted fuel consumption of 60mpg with 109g/km of CO2 (with manual transmission).
Details of the UK model range and specifications will be announced in due course.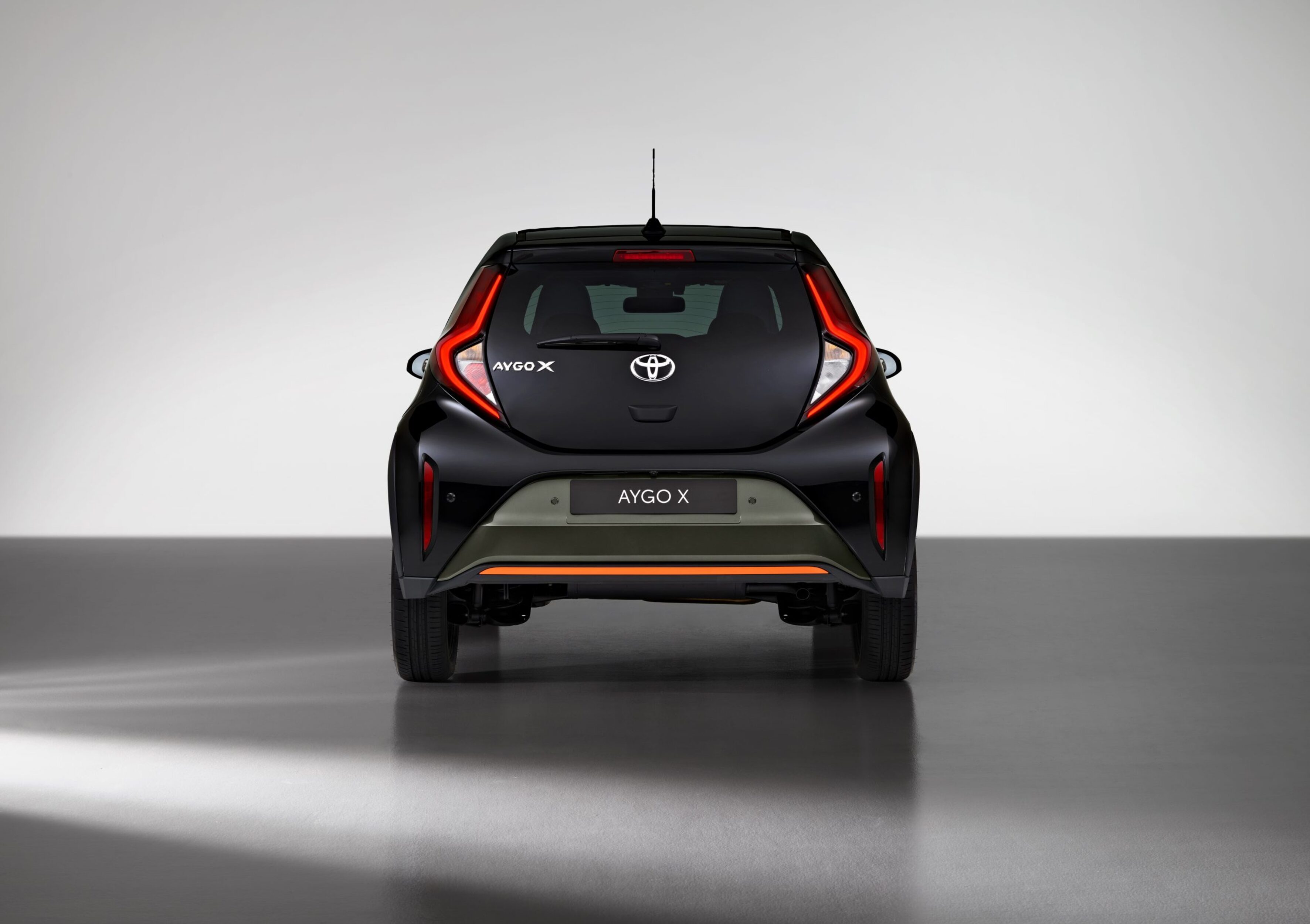 At 3,700mm long, Aygo X is 235mm longer than its predecessor, although the wheelbase has been increased by just 90mm.
The front overhang is 72mm shorter than the Yaris hatchback, while maximum wheel size is larger, at 18 inches.
Designed for the narrowest city streets, Aygo X has a small turning radius of 4.7m, one of the tightest in the segment.
Total body width has increased by 125mm to 1,740mm. As a result, the front seats are set 20mm further apart, increasing shoulder space by 45mm.
There is also 125mm more load space length and a smart space design behind the rear seats, increasing cargo capacity by more than 60 litres to 231 litres. Furthermore, vehicle height has been increased by 50mm to 1,525mm.
Meanwhile, the steering system has been tuned for urban and suburban driving in Europe, with a new S-CVT transmission, says Toyota.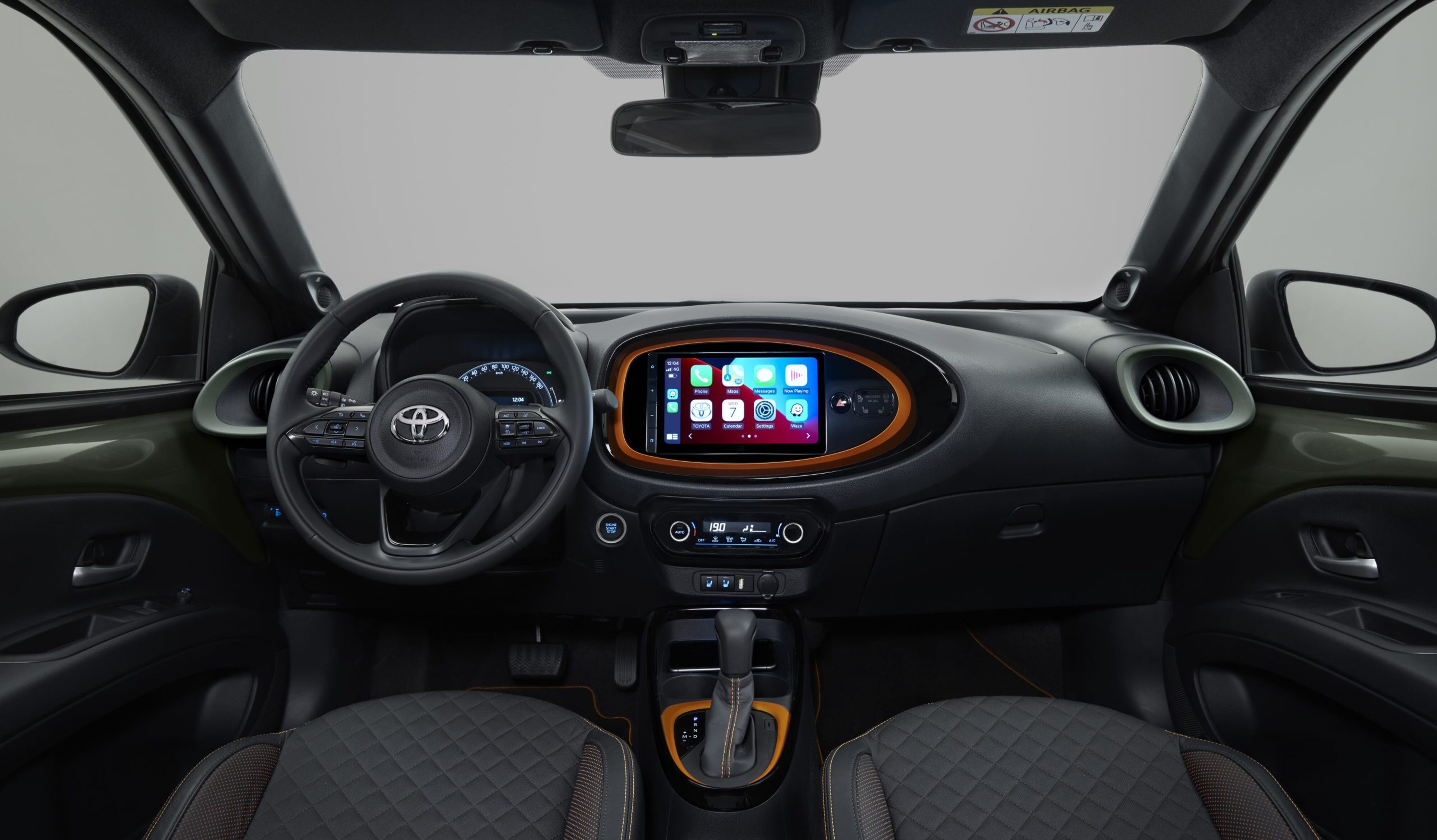 Customers will be able to stay connected with their Aygo X via Toyota Smart Connect and MyT smartphone app.
Toyota Smart Connect's core features are a nine-inch high-definition touchscreen display, ambient lighting and wireless charging.
With the MyT app, customers can keep track of various vehicle data and information, such as driving analytics, fuel levels, warning alerts and a vehicle tracker.
In higher grade models, Toyota's latest multimedia system offers cloud-based navigation to provide live route information via always-connected services.
New software updates and connected services will subsequently be automatically added via over-the-air updates.
Toyota Smart Connect also provides wired and wireless smartphone connectivity via Android Auto and Apple CarPlay.
Aygo X takes a big step forward in terms of safety, introducing Toyota Safety Sense as standard in all markets.
The latest Toyota Safety Sense employs a combination of a monocular camera sensor and millimetre-wave radar.
The Pre-Collision System (PCS) with vehicle detection now operates at higher speeds while the PCS's day and night Pedestrian Detection, daytime Cyclist Detection, Collision Mitigation Support functions, Intelligent Adaptive Cruise Control, Lane Trace Assist and Emergency Steering Assist all make their Aygo debut.
Aygo X has additional passive safety features, including structural reinforcements for impact absorption.