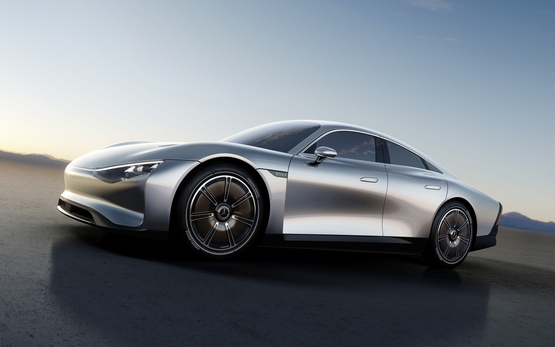 Mercedes-Benz has revealed the Vision EQXX concept, an electric saloon with the capability to cover 620 miles on a single charge in real world driving.
The car achieves its impressive efficiency through a combination of aerodynamics and the use of lightweight materials.
It uses a 100kWh battery, which is ultra-compact, with a footprint that is 50% smaller and 30% lighter than the 107.8kWh pack used in the Mercedes EQS.
The EQXX is capable of achieving an efficiency figure of 6.2 miles/kWh, double that of the EQS.
"Electric range sounds easy but is a complex technical challenge. The easiest way is to put a bigger battery in the car. However, this leads to diminishing returns due to size and weight. This is definitely not the smartest route and it's also not the best use of scarce resources.
"With the Vision EQXX, we're presenting the results of an extraordinary challenge: we pushed efficiency to a totally new level. And we explored new ways to increase the range of an electric car," said Joerg Bartels, vice president for Vehicle Engineering and Overall Vehicle Functions at Mercedes-Benz.
As a running and driving prototype, the EQXX showcases the potential capability of future Mercedes EQ models. The new battery technology, for example, will feature in production models by 2024.
The EQXX is said to sit one segment beneath the upcoming EQE saloon, suggesting it serve as an electric equivalent to the C-Class when it goes into production.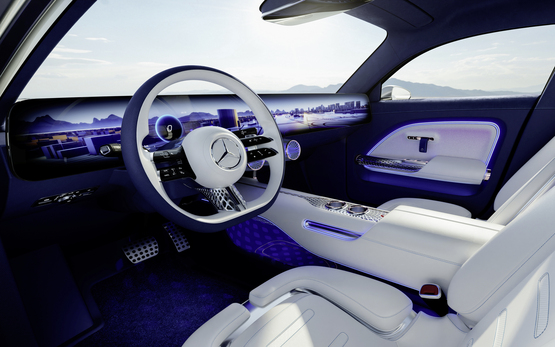 Mercedes-Benz has already announced plans to become a fully-electric car brand by the end of the decade, following a ramp-up in the development of zero-emission vehicles.
The German car maker says it will offer electric models in all segments by the end of the year and, from 2025, it will only launch electric platforms.