FN50 2019
Date: 07-11-2019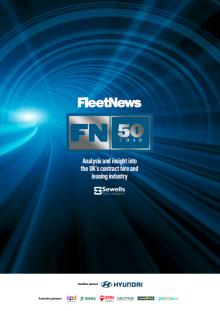 Uncertainty over BIK and WLTP behind first slide in seven years
It had to happen sooner or later. After a seven-year rise in fleet size, the FN50 has slipped back this year. The reasons aren't entirely down to market conditions.
We lost a couple of companies – Mercedes-Benz Financial Services and Sandicliffe Motor Contracts – resulting in a net deficit of 33,923 vehicles; put back in and the
FN50 would be down by just 1,448 vehicles.
Nevertheless, it would still be down year-on-year.
Why? The FN50 2019 report helps answer this question and many others.
Stephen Briers
Editor-in-chief
Fleet News