July 06 2017
Date: 06-07-2017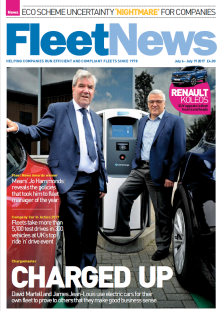 Chargemaster: Charged up
David Martell and James Jean-Louis use electric cars for their own fleet to prove others that they make good business sense.
Fleet News Awards winner
Mears' Jo Hammonds reveals the policies that took him to fleet manager of the year.
Company Car In Action 2017
Fleets take more than 5,100 test drives in 300 vehicles at UK's top ride 'n' drive event.
First Drive: Renault Koleos
SUV appeals to fleet hearts and heads