July 20 2017
Date: 20-07-2017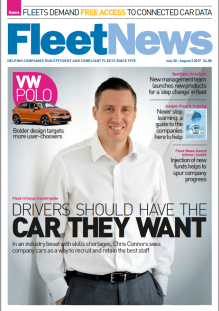 Fleet in focus: Countryside
Drivers should have the car they want. In an industry beset with skills shortages, Chris Connor sees company cars as a way to recruit and retain the best staff.
Spotlight: DriveTech
New management team launches new products for a 'step change' in fleet
Insight: Fleet and training
Never stop learning. A guide to the companies here to help.
Fleet News Award winner: Zenith
Injection of new funds helps to spur company progress
VW Polo
Bolder design targets more user-choosers