March 22 2018
Date: 03-04-2018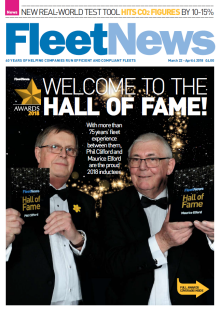 In this issue:
Fleet News Awards 2018:
A 50-page special to celebrate the best people, services, manufacturers and vehicles in fleet.
In the spotlight: Maserati
Why not get the car you have always promised yourselves now? That's the question being asked by Maserati as it balances fleet and retail.
Insight: Telematics
Telematics can transform a fleet's operations, but adding a camera to the mix can add another dimension.
Geneva Motor Show:
Air quality dominates show