June 28 2018 digital issue
Date: 28-06-2018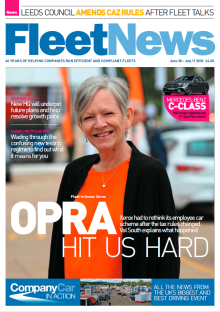 In this issue:
"OpRA hit us hard"
Xerox had to rethink its employee car scheme after the tax rules changed. Val South explains what happened.
Zenith
New HQ will underpin future plans and help resolve growth pains
WLTP and RDE
Wading through the confusing new testing regime to find out what it means for you
Mercedes-Benz C-Class
Will major updates put 'C' top of the class?