Advertisement feature from BP Pulse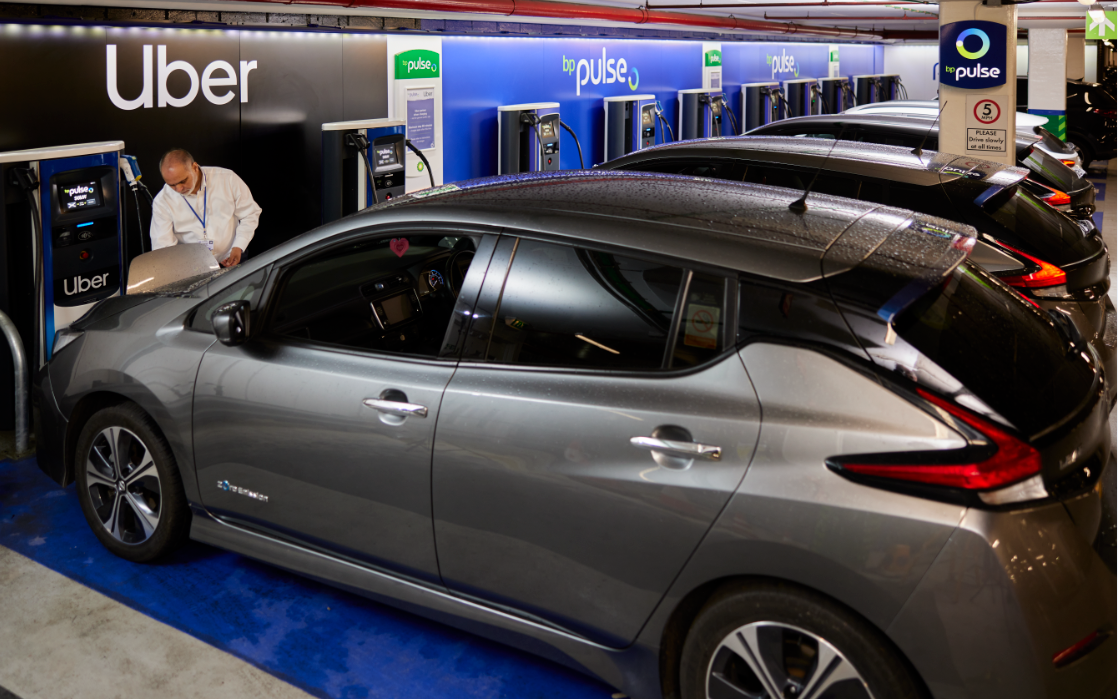 bp pulse explains how it is making EV charging faster, more seamless, and more convenient for fleet drivers with the UK's first EV Fleet Charging Hub
At bp, we pride ourselves on our ability to get our customers from A to B, but the way in which we enable these journeys is undergoing a change like we have never seen before. As more and more consumer and commercial fleets choose to invest in electric vehicles, we aim to help accelerate the switch and further support the UK's race to net zero.
Using over 100 years of engineering expertise and our knowledge of the energy sector, we have now dedicated ourselves to making the switch to electric easier for drivers and businesses. We have opened the UK's first rapid charging hub for fleet vehicles – and we intend to open hundreds more in other UK and European cities by 2030.
We are using certified renewable energy to power our new fleet hubs – providing fast, reliable and convenient access to EV charging infrastructure for professional drivers. Our goal is to keep fleets charged and ready for business - maximising the time they can be on the road.
We have launched our first EV Fleet Charging Hub in London's Park Lane – the largest rapid charging facility in the city with 22 charging points. The unique model offered by bp pulse has already attracted the likes of Uber and Gett and stands to meet the needs of all professional drivers, whether it be taxi and delivery drivers or even blue light vehicles, including the Met Police.
London anticipates that by 2025 taxis and private hire vehicles will account for 80% of all public charging demand in the city* – and the fleet hubs will deliver essential infrastructure at scale. With 22 rapid charging points and a convenience offer for professional drivers, the EV Fleet Charging Hub in Park Lane is already supporting the city's green transition by giving businesses confidence that they can find fast charging when they need it.
The EV Fleet Charging Hub at Park Lane is a one-stop-shop for fleet drivers and has combined convenience with comfort by offering a drivers' lounge. Now open for selected fleet partners, the Hub includes:
Vending offer – hot/cold drinks and snacks
Seating area with phone charging points
Bathrooms
Free Wi-Fi
One of the problems facing EV uptake is the availability of fast and reliable charging stations, in convenient city-centre locations. The plans for EV Fleet Charging Hub will tackle this problem by placing charging points – operating at 50kW+ each – in prime locations to ensure drivers minimise the opportunity cost when vehicles are stationary.
The EV Fleet Charging Hub in Park Lane is just the first of many hubs bp pulse is launching with Heathrow, Gatwick and other central London locations planned for later in the year.
Contact details
To gain access to these benefits for your drivers, contact fleethubs-bppulse@bp.com today to get access for your fleet.