Autoglass partners with Bosch to enhance ADAS recalibration service
Autoglass has partnered with Bosch to become the supplier of choice for its advanced driver assistance systems (ADAS) recalibration service.
The tools have a digital camera system that understands a car's exact position and guides the technician through each step of the set-up process.
The company said the new technology increases in-house capabilities, meaning 99.4% of vehicles can be recalibrated in house, reducing the need for dealership referrals.
Tim Camm, technical training manager at Autoglass, said: "This is a significant partnership with Bosch, and one that will allow us to provide state of the art ADAS recalibration services across our business for years to come.
"A more advanced and efficient set-up process, along with more enhanced compliance reporting for our technicians, also means even better customer satisfaction and less downtime for every vehicle in need of attention."
The company is rolling out the new tools in all its centres and will have completed UK coverage by January 2022.
FuelGenie app updates provide card detail and invoice functionality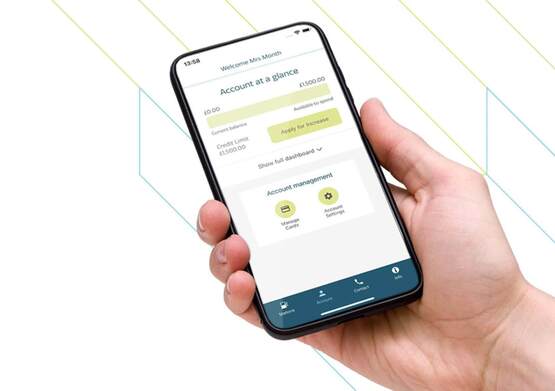 FuelGenie have added additional functionality to its mobile app to enable businesses to manage driver's card details directly from the app.
The updates includes the ability to view the full card details including name on the card, vehicle registration and any card limits set, with the ability to edit the card details.
The app also has a new function to edit card details that require a new fuel card to be issued, which will result in a new fuel card being automatically generated and sent out to the business address listed on the account.
Businesses also now have the option to view cancelled cards, enabling them to keep a record of all the fuel cards that have been issued.
The updates also allow businesses to view and manage fuel invoices, including viewing current and past invoices listed by date, and downloading invoices to a mobile device in a PDF format.
Robert Pieczka, managing director at FuelGenie, said: FuelGenie is making constant improvements to its app to enable the very best customer service.
"The FuelGenie app is even easier to use with these latest updates, allowing SME's and their drivers to benefit from low-cost fuel with no hassle."
Silverstone Fleet Management becomes SAF accredited
Car and van leasing firm, Silverstone Fleet Management, have become specialist automotive finance (SAF) accredited after the team took an official online exam.
The test, which was undertaken by both sales staff and support staff, includes more than 100 questions which must be answered within a specified time limit.
The SAF certificate provides assurance to finance customers that they are receiving expert advice from a knowledgeable motor dealership, whose staff are committed to raising standards and improving knowledge of finance sold to vehicle buyers, the company said.
Scott Norville, managing director at Silverstone Fleet Management, said: "This is fantastic recognition for my amazing team, who are rightly proud of what they have achieved.
"The SAF approval is starting to become an area of compliance for our funders, and, importantly for our customers, will provide credibility and confidence in dealing with us.
"It's significant recognition that the SFM team who are involved in finance are experts in their field and is accredited by The London Institute of Banking and Finance."
Intelligent Car Leasing donates new van to Celtic FC Foundation/Glasgow NE Foodbank partnership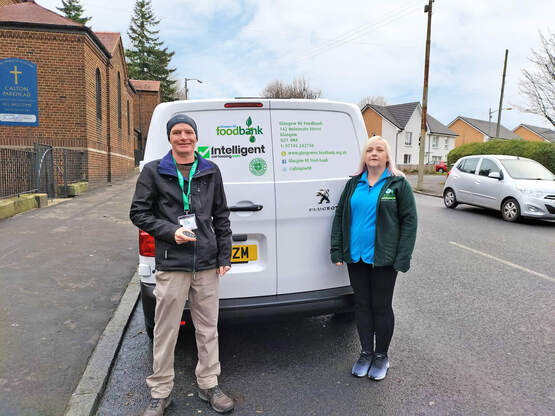 Intelligent Car Leasing has donated a Peugeot Expert panel van for use by Celtic FC Foundation/Glasgow NE Foodbank partnership.
The van will be used by the foodbank to deliver food parcels to outlying communities and to make food pick-ups from supermarkets more efficient.
The Peugeot Expert, which is fully maintained by Intelligent Car Leasing, replaces the partnership's previous Renault Kangoo van, also donated by Intelligent Car Leasing
Martin Brown, Intelligent Car Leasing chair, said: "Charitable work is central to the company ethos.
"Helping others less fortunate than ourselves is hugely important and the brilliant services of the Glasgow NE Foodbank and its volunteers are, unfortunately, becoming increasingly important.
"We hope this donation to Celtic FC Foundation/Glasgow NE Foodbank makes their vital work a bit easier."
It is the third van the vehicle leasing provider has donated to Glasgow NE Foodbank since the Glasgow-headquartered company began its charitable work with the partnership in 2015.
Nationwide Windscreen Services achieves security management certification

Nationwide Windscreen Services (NWS) has achieved ISO/IEC 27001:2013 certification, a standard mandating controls for the establishment, maintenance, and certification of an information security management system (ISMS).
ISMS is designed to cover all key areas of a robust information security program with a specific focus on providing secure products and services for employees, customers, and partners.
To achieve the ISO 27001 certification, organisations must demonstrate a systematic and documented approach to protecting and managing sensitive company and customer information including intellectual property, employee and customer data, financial information and information entrusted to it by third parties.
The scope of the ISO/IEC 27001:2013 certification covers the ISMS supporting NWS's day-to-day operational processes, human resources, information technology, software development, executive leadership, and customer support functions.