Mina launch Fleet Approved hardware certification scheme
Electric vehicle (EV) charging company Mina has announced the launch of its fleet approved hardware certification scheme.
Mina said the scheme has been launched to highlight charge points which perform well in a fleet setting.
The scheme evaluates the ease of install, quality of and frequency data, smart charging features and service.
Chris Dalrymple (pictured), managing director at Mina, said: "One of the first questions we often have from fleets is which hardware to install - especially at drivers' homes. With hundreds of hardware models to choose from it can be confusing.
"With our experience integrating with and coordinating the install of many different hardware brands we're able to recommend the right hardware for the right fleet."
Mina said it is working with other manufacturers to bring them onto the scheme.
MotoNovo launches women's network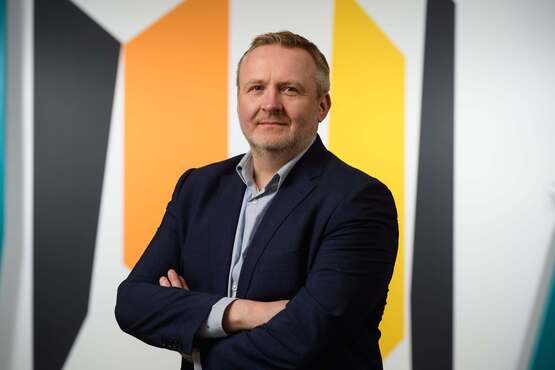 Generating Real Opportunities for Women (GROW) is a new network created by MotoNovo Finance to help support dealer and broker partners increase female representation at all levels across motor retailing.
The network has been created to increase understanding in areas such as unconscious bias to challenge, support, and encourage discussions about gender issues in motor retailing when it comes to career development.
Leading the initiative is Karl Werner (pictured), MotoNovo MD, active member of the Automotive 30% Club - whose '30 by 30' strategy aims to see at least 30% of key leadership positions held by women by 2030.
Werner added: "Embracing diversity and inclusion in all its guises is central to MotoNovo's culture. We want to play our part in creating a fairer society and have taken big strides to 'raise our own bar' as an employer.
"Broadening this out to support and encourage people and businesses across the motor retailing sector to adopt similar change and feel the benefits, we see as a natural extension.
"As an active member of The Automotive 30% Club, I am delighted to be the sponsor of our women's network and look forward to playing my part in championing it as a platform for positive change."
GROW will launch with a series of virtual interactive seminars.
XPO Logistics awarded Tesco contract for distribution of chilled foods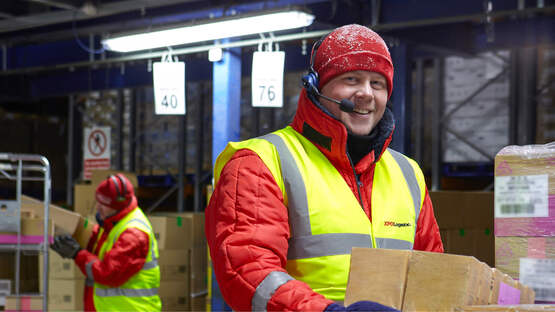 XPO Logistics has been awarded a multi-year contract by Tesco to manage its chilled distribution to stores in the Northwest region in the UK.
Under the new agreement, XPO will be responsible for temperature-controlled transport using XPO fleet and drivers despatched from Tesco's distribution centre in Widnes, Cheshire.
Additionally, the two companies will collaborate on developing a plan for a carbon-neutral or carbon-negative solution that supports Tesco's sustainability objectives.
XPO has provided non-food transport services to Tesco UK for more than 25 years. The company deploys a dedicated fleet of tanker trucks and specially trained drivers to collect fuel at 15 refineries and deliver it to nearly 500 consumer filling stations across the UK.
Dan Myers, MD UK and Ireland at XPO Logistics, said: "Tesco and XPO have built trust between our two businesses over many years by working together to ensure a robust supply chain. We believe this has created a solid foundation for the future development of our partnership.
"Providing transport operations at Widnes distribution centre is a natural evolution in our relationship, and we look forward to supporting Tesco in delivering this next phase in their logistics strategy."
Ohme becomes EV charger provider for Motability scheme
Ohme has partnered with Motability Operations to become the official EV charger provider for customers on the Motability scheme.
The partnership with Motability Operations will help make the switch to electric easier for disabled people and enable customers to save money when charging by enabling them to pre-set their charging periods when prices are lower and when renewable energy generation is at its highest, Ohme said.
David Watson, chief executive officer at Ohme, said: "Here at Ohme, we are delighted to announce this partnership with Motability Operations and are looking forward to helping their customers in their transition to electric vehicles.
"Our Home Pro can help to reduce charging costs and CO2 by up to 70% compared to standard charging, so we are looking forward to helping Motability customers realise those savings."
BNP Paribas host Partner Economic Forum event
BNP Paribas Leasing Solutions (BNP Paribas) brought together more than 100 influencers and stakeholders within finance and technology to discuss the latest industry developments at its Partner Economic Forum.
Held at BNP Paribas' Central London headquarters, the event recognised the work of the leasing and finance industries throughout the Coronavirus pandemic and looked forward to a more economically viable future.
Panels highlighted the current economic climate, alongside ESG reporting and sustainability across the leasing finance sector.
The event also marked the launch of the company's new Green Technology business segment, 'Tech for Good'.
The company said the scheme will give businesses greater opportunities to use leasing to improve their green credentials, including optimising asset efficiency to grow revenue.
The conference featured speakers from across BNP Paribas Group, including Paul Hollingsworth, BNP Paribas chief European economist, Martin Ardern, head of business development at BNP Paribas Technology Lifecycle Solutions, Tracey Fuller, UK head of CSR, Sarisher Mann, sustainable finance communications expert and Graham Drew, country manager at BNP Paribas 3STEP IT.
> Interested in comparing electric vehicle data? Check out our EV tool.
> Interested in ensuring the efficient use of EVs. Check out our dedicated editorial sections: Insight & policy | EV news | Charging & infrastructure | Costs & incentives | Benefit-in-kind | EV case studies | EV road tests