BNP Paribas announces key appointment
BNP Paribas has appointed Martin Sleath as its head of credit for its equipment logistics solutions division.
He will be responsible for the credit management team and the proposals and financial securities team and manage the deal on-boarding process from proposal submission to final decision, as well as partner credit facilities across BNP Paribas's wholesale and retail financing offers.
Sleath has more than 20 years' experience within the finance industry and brings expertise in risk and credit to the role.
Mark Richards, head of the equipment logistics business unit for BNP Paribas Leasing Solutions UK, said: "Against the current economic backdrop, asset finance can play a key role in helping our manufacturer and dealer partners sell and business owners access the equipment they need to realise their longer-term commercial objectives.
"Martin's expertise and that of his experienced team will ensure we are best placed to deliver this to our partners and their customers."
EVA England appoints new chief executive
Electric Vehicle Association (EVA) England has appointed James Court as its new chief executive.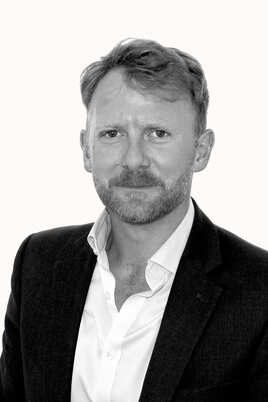 Court worked in the cabinet office on the UK's COP26 transport policy and helped build the Climate Group's UK Electric Fleets Coalition (UKEFC), EVA said.
Prior to that he led work with electric vehicle (EV) charging companies and manufacturers as director of policy and communications at the renewables trade body the Renewable Energy Association (REA).
EVA England's chair Bridget Phelps said: "James is a passionate advocate for EVs and brings over 15 years of experience working in the environmental, energy and transport worlds.
"He will be developing our services to our members and working with them to bring their voice to EV policy making and the fast adoption of zero emission vehicles."
Close Brothers appoints Lisa Watson as director of sales
Lisa Watson has been appointed as Close Brothers Motor Finance director of sales.
In her new role, Watson will develop and oversee the company's operating strategy following the pandemic. The company said her role will be integral in continuing the business' digital transformation journey.
She joins the business having most recently worked as a business development director for Assurant.
Close Brothers said she brings a wealth of experience from a career spanning more than 20 years in the motor finance industry and retail banking, which includes Sandicliffe, Capital Bank Motor Finance, Peter Vardy and HSBC.
Sean Kemple, managing director at Close Brothers Motor Finance, said: "Her expertise, passion and experience are second to none, and I have no doubt she'll help us to continue to deliver a seamless service to our dealers and customers, now and in the future."
PayByPhone announces new global and UK leadership structure
PayByPhone has announced changes to its UK and global leadership, as the company shifts away from its regional organisation to a new global leadership structure which comes into effect on April 1.
Jonny Combe, who has been UK CEO since November 2018, is promoted to lead the global corporate division as CEO Corporate.
He oversees a team across North America, Europe and the UK, as they look to expand the fleet business globally with the recently launched PayByPhone Business.
Previously PayByPhone's CEO Of North America, Roamy Valera becomes chief client officer responsible for PayByPhone's clients globally. His objective is to build upon the company's recent expansion.
Ryan St Hilaire, PayByPhone's vice president, product, will oversee the global Consumer division in addition to overseeing all product work, with a focus on the customer experience. He will lead the design, product marketing and product management teams.
Valera, Combe, and St Hilaire report directly to Gruber.
Anthony Cashel, who was marketing and operations director and has been with PayByPhone since October 2017, is promoted to UK managing director. He will be responsible for overseeing day-to-day business matters, safeguarding the company culture and ensuring the engagement of staff in the UK.
Alongside his leadership team, he will develop, implement, and advance the business' strategic objectives as it works to meet its growth targets.
Andy Gruber, PayByPhone CEO said: "Moving to a global, customer-focused organisation will allow our customer groups to benefit from dedicated teams and a more tailored approach to their distinct requirements.
"We know that our cities and parking operators, our corporate customers and our 50 million app users all have specific needs, and we want to reflect this in our global organisation.
"This new global structure will guarantee that each of our customer groups can continue to enjoy our services and concentrate on what matters most to them."
Levistor expands engineering team
Levistor has expanded its engineering team with six new appointments including Rob Fallon who has been appointed engineering manager.
Fallon has joined Levistor from Bowman Power Group where he held a range of senior design and engineering roles in high-speed engineering systems. Prior to Bowman, Fallon worked at Rolls-Royce.
The company has also appointed Amir Javid, an electrical engineer with 10 years' experience of high-speed machinery, and Ben Scholes who has worked on the design and development of advanced electric motors. Scholes has a master's in mechanical engineering from Newcastle University.
Levistor has also recruited three engineering graduates, Noah Robinson (from Imperial College, London), James Baker (from Imperial College) and Nikitha Rajendran from Edinburgh University.
Matt Journee, chief executive of Levistor, said: "The arrival of Rob and his colleagues will enable us to push forward with the manufacture and commercial application of our technology.
"Rob is highly experienced in the design and manufacture of high-speed rotating machinery and has a wealth of experience in building multi-disciplinary engineering teams.
"He will be a key player for Levistor as we move from R&D to manufacture over the next 12-18 months."