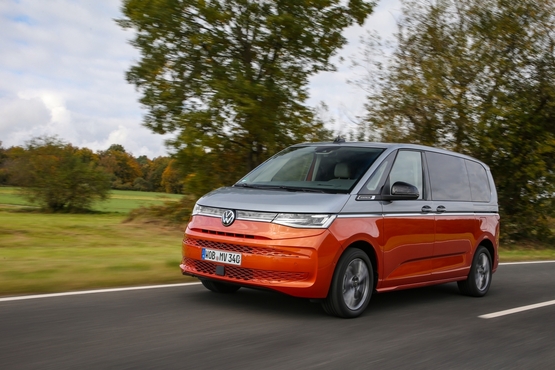 VW has introduced a new diesel engine for its Multivan people carrier.
The Multivan 2.0 TDI has a power output of 150PS and comes with a seven-speed DSG. It is priced from £44,410.
The new diesel model joins the existing petrol and plug-in hybrid powertrains that have been available since the Multivan was launched.
With seven seats, the Multivan was introduced to replace the existing Caravelle, Sharan and Touran.
The Multivan TDI has CO2 emissions from 170g/km and fuel consumption of 43.5mpg.
Prices for the new TDI model start from £44,410 for the standard wheelbase Multivan in Life specification, and £46,100 for the Life with long wheelbase. In Style trim, prices start from £54,950 for the standard wheelbase and £56,300 for the long wheelbase Multivan.
The new Multivan TDI is permitted to tow trailers with a weight of up to 2,000Kg; the highest permitted total laden weight is 4,850Kg with a load of up to 807Kg.