Keith Shorter has been appointed Europcar Mobility Group UK's new vans and trucks director.
Shorter will be responsible for the growth of Europcar Mobility Group's vans and trucks activities in the UK, building on current customer relationships.
Europcar said Shorter has extensive experience of the LCV market and brings a wealth of knowledge to his new role, which he will use to focus on leading the UK vans and trucks team as the business continues its journey to a more sustainable fleet ahead of the Government's 2030 'Net Zero' target.
Ron Santiago, managing director at Europcar Mobility Group UK, said: "Keith has some great experience and insight to bring to his role as UK vans and trucks director and I look forward to working with him.
"The journey to a more sustainable commercial fleet is an important one, both for our organisation and our customers and Keith's history of working closely with vehicle manufacturers and his understanding of the innovations needed to reach our sustainable fleet goals will be invaluable."
Shorter has held roles in business development management at Lookers, Marshall Motor Group, Northgate Vehicle Hire and the role of head of sales at Seven Asset Management.
Whistl appoints new executive chairman and CEO
Nick Wells has become executive chairman of the Whistl Group, following the restructure of its senior leadership team.
Wells will focus on the strategic direction and growth of the overall business, while Alistair Cochrane will assume the role of chief executive officer with Nigel Polglass continuing as chief operating officer and Manoj Parmar as chief financial officer (CFO).
The company said the restructured reflects the growth of the overall business in recent years and its diversification into ecommerce fulfilment.
Prometeon appoints new business development manager
Prometeon Tyre Group UK has appointed Jamie Courtnage as business development manager for the North East.
He is responsible for new business and account management for Prometeon's customer base of truck, bus and coach operators and tyre dealers in the eastern part of the country from Norwich to the Scottish Borders.
Courtnage joins Prometeon Tyre Group from Tructyre where he was regional operations manager. His career also includes nearly six years at ATS Euromaster.
Peter Fairlie, managing director at Prometeon Tyre Group UK, said: "It's great to have Jamie on board.
"He has a demonstrable understanding of fleet operators' and tyre dealers' requirements; he is perfectly placed to build relationships with them and provide the Prometeon tyres and service that's right for them."
REE Automotive appoints David Goldberg as CFO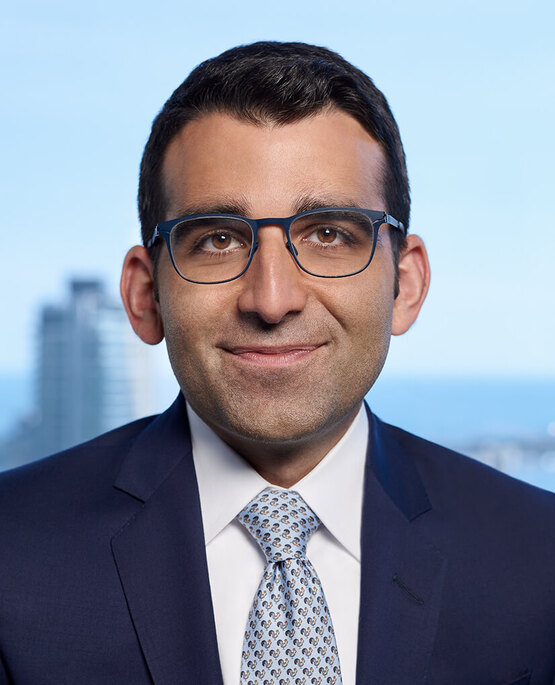 REE Automotive has announced the appointment of automotive industry finance executive David Goldberg as the company's chief CFO, effective from February 2022.
In his new role, Goldberg will lead all aspects of REE's financial functions, strategic industry partnerships and investor relations.
Based in North America, Goldberg succeeds Hai Aviv, who has been REE's CFO since 2018 and who led the company's growth from stealth mode through to its listing on Nasdaq, the company said.
Goldberg joins REE from automotive supplier, Magna International, where he is currently senior vice president of corporate development, following a role as vice president of finance and corporate development at the company.
He brings 20 years of experience in corporate finance, mergers and acquisitions, and management consulting to the role with progressively senior roles at Morgan Stanley, Bain & Company, Greenhill and Co. and Magna International.
Daniel Barel, REE co-founder and CEO: "David is an outstanding addition to the REE team, and we are excited to have him join us. His proven financial track record and his expertise in the automotive industry are a tremendous asset to REE as we embark on the next stage in our upward trajectory, remaining laser-focused on executing our business plan."
The Pallet Network appoints new commercial director
The Pallet Network (TPN) has appointed Sue Nicholson as commercial director, following a string of appointments designed deliver its growth strategy.
Nicholson has more than 30 years' experience in global supply chains and pallet network logistics. She began her career in the container shipping arena, where she was responsible for developing customer supply chains across Europe and Asia.
She then spent 18 years in operational and commercial roles at a rival network, helping its members to develop their businesses, before resigning to join TPN.
The network said Nicholson's appointment is one of the final steps in ensuring that it has the teams it needs to deliver the next phase of its strategy.
Since Mark Kendall became MD in Feb 2021, there have been several internal promotions, upskilling of existing staff, and new appointments to the IT, operations and commercial divisions, including Robert Richards as operations director, TPN said.
Kendall added: "Every decision we make at TPN is for our partners' benefit. If our partners prosper, we prosper.
"We ensure that their businesses are sustainable and profitable so they can continue to invest in excellent service. Sue will be a fantastic asset to the Hub, and to our partners in helping them gain maximum benefit from network participation."