Ross Vincent-Norgate joins Europcar as UK business development director
Europcar Mobility Group UK has appointed Ross Vincent-Norgate to the newly created role of UK business development director.
In the role, Vincent-Norgate aims to help fleet, procurement and business travel managers navigate business mobility challenges, to help them identify where its solutions may provide an alternative to ownership of leasing, it said.
Europcar said he brings a wealth of experience in the automotive industry having most recently worked in the electric vehicle (EV) sector, as business development manager at Elmtronics and as business sales manager at Volvo Cars UK, focusing on the corporate sector.
Ron Santiago, managing director at Europcar Mobility Group UK, said: "Ross has a good understanding of the challenges businesses are currently facing in managing employee mobility in the face of vehicle supply shortages as well as the increasing pressure to reduce emissions.
"The creation of this new role – and his appointment – will play an important part in delivering a consultative approach to the market, supporting the understanding of key decision makers in achieving improved financial flexibility and be better equipped for the requirements of their own environmental agendas."
Jon Stockton appointed managing director at Whistl Fulfilment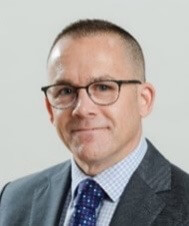 Logistics company, Whistl, has promoted Jon Stockton to managing director fulfilment and will join the Whistl executive board.
Stockton joined Whistl earlier this year as a part of a restructure of its fulfilment operations and takes over from Noel Lambert. In the role, Stockton will assume responsibility for the fulfilment and contact centre businesses.
Stockton previously held the role of vice president ground operations UK at FedEx, where he was with the company for 26 years, joining TNT Express at the start of his management career.
Nick Wells, chief executive officer at Whistl, said: "Jon will continue to drive our growth and success in the fulfilment and contact centre markets, and we welcome him to the Whistl executive board."
The company said it has expanded its fulfilment and contact centre capacity over the past 12 months, opening new warehouse capability in Northampton and Lutterworth, joining existing space in Gateshead and Rushden.
Close Brothers Motor Finance makes new promotions
Close Brothers Motor Finance has promoted John Cassidy to director of commercial partners and Matt King to its head of partners role.
In his new role, Cassidy will be leading the commercial partner team, taking responsibility for strategic commercial partners, brokers and the Republic of Ireland.
Cassidy has been a member of Close Brothers Motor Finance for nearly 12 years, most recently as head of brokers and partnerships.
In his time at Close Brothers, Cassidy has led the sales and operations teams across all the UK territories that the business operates in. Prior to this, he worked at HFC Bank/HSBC for 17 years.
Matt King will be stepping into the new head of partners role, reporting to Cassidy, where he will be working on building a network of potential commercial partners, aiding in developing plans and timelines to deliver on the team's ambitions, it said.
The company said both Cassidy and King will be instrumental to the growth of the sales division.
Sean Kemple, managing director at Close Brothers Motor Finance, said: "Their expertise in sales, relationship management and finding new, innovative routes to market is second to none and will help us to continue delivering seamless service to our dealers and customers alike.
"With their experience and knowledge, both John and Matt will be crucial to the continued growth of the sales division."
AppyWay appoints Mike Potter as customer success manager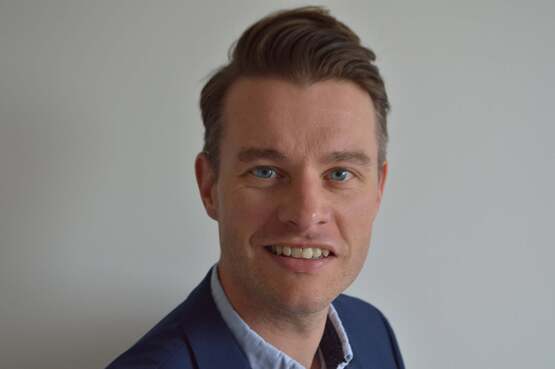 AppyWay, the kerbside management and smart parking firm, has announced the appointment of ex-Dorset Council highways team leader, Mike Potter as its customer success manager for the public sector.
Potter brings 10 years' experience with local government to the role and understands the challenge of how to harness and share local authority rich data, AppyWay said.
Dan Hubert, founder and CEO at AppyWay, said: "Mike believes in our mission to 'help cities thrive, from the kerb up' and knows that local authority data will be key to this.
"His extensive local authority experience within highways and traffic teams combined with his knowledge on digitised, standardised traffic orders means he brings with him an exciting blend of skills that ensures local authorities up and down the country can unlock the benefits of our Traffic Suite, faster."
Potter said: "The team have been busy onboarding local authority partners to the AppyWay Traffic Suite and I'm eager to help them on their journey, enabling them to transform their traffic orders and derive success from every step of the traffic order process."
WAI appoints Richard Davis as business development manager
Automotive parts supplier, WAI, has announced the appointment of Richard Davies as business development manager, to help develop WAI's activity in the commercial vehicle (CV), passenger car (PC), agriculture and plant markets, as well as increasing presence in the auto electrical business.
The company said Davies brings more than 30 years' experience in the automotive aftermarket, having held various roles in CV and PC sectors.
Richard Welland, managing director at WAI, said: "We're confident that his skills and experience in the industry will be a valuable asset to WAI, as the business continues to develop and deliver key strategies and objectives."
EO Charging makes executive hires to drive international growth
EO Charging (EO) has made several senior appointments to its sales team to support its next stage of international growth.
The company said the new appointments will be responsible for key growth sectors with new 'heads of markets' across commercial fleet, international distribution, eBus/eTruck (a new division at the company), public sector, home charging, wholesale and trade.
The company said the new additions to EO's specialist sales team will be instrumental in helping the business continue its global expansion and have been given core areas of focus to support this growth.
Senior hires include:
Giles Platel, head of commercial fleet sales (formerly at Pod Point)
Xavier Fazio de Araguas, head of international distribution sales (formerly at Wallbox)
Keith Watson, head of eBus (previously at Alexander Dennis)
Joe Rowley, head of wholesale and trade sales (more than 10 years' experience in the UK electrical trade at Rexel and Edmundson Electrical)
Vicki Evans, head of public sector sales and B2B Partnerships (formerly at EDF Energy and British Gas)
Heather Kennedy, business development manager – public sector (previously at Energy Saving Trust Scotland
Sarah Novel, head of home charging (previously at EDF Energy)
Nath Fearnhead, head of bid management (previous roles at Siemens Mobility and Cobham Mission Systems)
Charlie Jardine, CEO and founder of EO, said: "The new additions to our business development team will help us realise this ambition as we accelerate our international growth plans.
"We understand that fleets can be heterogenous in vehicle type, which is why we've introduced a new eBus and eTruck division to further support our public sector and commercial fleet clients.
"Our full-stack charging ecosystem makes us the perfect partner for businesses and governments that need to consider charging requirements for both return-to-depot and return-to-home vehicles."
The company said the investment in its sales team comes on the back of growth for EO, which saw its revenues triple and headcount almost double in 2020.