FMG promotes Leyton Jordan to national sales manager – fleet
Incident management company FMG has promoted former business development manager Leyton Jordan to the role of national sales manager – fleet.
He assumes responsibility for developing all fleet new business opportunities to help accelerate the company's growth trajectory, promoting FMG's outsourced incident management, repair and roadside recovery solutions with the fleet and mobility industry.
Andrew Chandler, sales director at FMG, said: "As we continue to promote our business as a supplier of choice across the fleet industry, Leyton's established network, vast knowledge and expertise will be invaluable in driving FMG forward, particularly as fleet professionals seek new ways to adapt their operations post-Covid.
"Leyton has played an integral role in securing a number of high-profile accounts for FMG and we are impressed by his energy, passion and drive to build trusting and effective relationships with new customers."
The Algorithm People appoints Mike Townend as senior independent director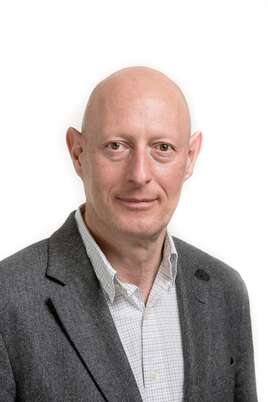 The Algorithm People (TAP) have announced the appointment of Mike Townend as senior independent director.
Townend joined IP Group's board in 2007 and has experience in all aspects of capital markets from his leaderships in Lehman Brothers' European Equities, TAP said.
TAP provides route optimisation and decarbonisation solutions for vehicle fleets.
Colin Ferguson, founder and chief executive officer of The Algorithm People, said: "His experience and expertise will be a huge asset to us.
"Just as importantly, he believes in our technology and our mission – to help the UK's and global fleets to decarbonise.
"Decarbonisation is a daunting prospect for most fleets, so we make it easy for them to access and use very powerful tools, which will save them money and ensure the best return on investment."
Carl Cook joins Mobilize Power Solutions UK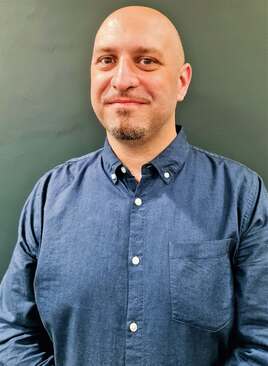 Electric vehicle (EV) charging infrastructure and services provider, Mobilize Power Solutions UK, has appointed Carl Cook as its UK eMobility Lead – vehicle and infrastructure.
Cook will be responsible for developing business as well as managing the whole life cycle of nationwide projects.
His move to Mobilize Power Solutions comes as the business seeks to expand its UK presence, having recently launched in June 2021 as a new division in the Renault Group.
The company said Cook brings more than 27 years' experience of working within the charging and infrastructure and sustainable energy sectors.
Mark Dickens, managing director at Mobilize Power Solutions, said: "Carl will be an asset to the business with both his knowledge of charging technology and his familiarity of our customers' needs.
"We offer charging solutions that are suitable for all types of electric vehicle users and with the Government pushing for the nation to go electric by 2030 we are facing a surge in implementing charging infrastructures.
"With Carl joining us at this critical time we are able to further support this increase in demand."
Cook is based in the West Midlands but will be working alongside the sales and technical teams across the UK.
Goodyear appoints new consumer sales general manager UK and Ireland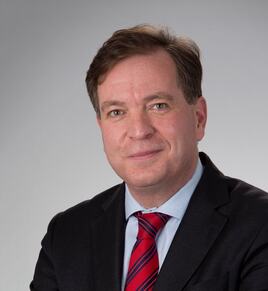 Goodyear has announced the appointment of Jaap van Wessum as sales general manager consumer UK ad Ireland and Cooper Europe.
Van Wessum will lead consumer sales within the UK and Ireland, alongside leading the Cooper Europe business. He will also assume responsibility for Goodyear's legal entity within the UK and Ireland.
Goodyear said Van Wessum joins the Goodyear UK and Ireland team with a wealth of industry knowledge.
Since March 2018, he has led the Cooper organisation across Europe, where he previously held the role of sales director Europe.
Prior to joining Cooper, he spent eight years with Apollo Vredestein BV as country manager, as well as leading its sales and marketing organisation.
Pravesh Amtha, outgoing sales general manager consumer UK and Ireland, will take an expanded leadership role managing a portfolio of strategic business projects across Goodyear's EMEA business.
Hakan Bayman, president consumer Europe at Goodyear, said: "We are delighted to welcome Jaap into Goodyear in the UK and Ireland.
"His knowledge and experience will be a key enabler for the success of the local business as we strengthen our shared focus on customers, innovation and high-quality products and solutions.
"Many thanks to Pravesh for his leadership of the UK and Ireland business since 2019. He has my full support as he shifts his talent and nearly 20 years of experience to our EMEA business."