Review
##BMW 5 Sport--left##SIX years after launch, it's still one of the best saloon cars in the world, but now the entry level 5-series has been re-energised by an extra 200cc and a small herd of extra horses. With its new 2.2-litre six-cylinder power unit – the 520i joins the rest of the model range in the fast lane. It's just as smooth, refined and balanced as before, but now it has the power in reserve it always needed. At £24,880 for the 520i SE, or £23,660 for the entry 520i, it is more expensive than an Audi A6 1.8T SE (£22,610), but undercuts the Mercedes E200K Elegance (£25,525).
CO2 emissions and fuel consumption data correct at time of writing. The latest figures are available in the Fleet News fuel cost calculator and the company car tax calculator.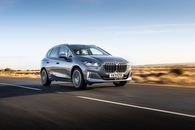 The second-generation car has been given a thorough going-over and it looks all the better for it.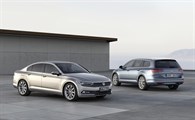 A pair of 'upper-medium' segment cars from two of the biggest manufacturers in fleet will be launched within weeks of each other signalling an escalation in the battle for sales.