Adopting the most appropriate service, maintenance and repair (SMR) option is imperative for the smooth, cost efficient running of every fleet.
For many, a fully-maintained SMR contract from a fleet management or leasing company has been the traditional choice for both cars and light commercial vehicles.
These maintenance-inclusive leasing packages charge a regular amount per month per vehicle to cover all routine SMR costs, regardless of whether they are ever required.
They also include a level of built-in contingency for any additional ad hoc work.
Typically, tyres, breakdown cover and wear and tear items are provided on a no-quibble policy basis.
This arrangement continues until the end of the contract life of the vehicle.
With-maintenance packages simplify budgeting and operational procedures as they offer a no-risk package at a set price.
They also remove the need to administer this process in-house.
However, critics claim they also offer less transparency and potentially higher costs if strong management controls mean a fleet requires minimal SMR.
The approach to SMR is starting to evolve.
In recent years, fleets have increasingly been opting for pay-as-you-go (PAYG) models as they seek greater efficiencies and savings.
The 2020 FN50 listing of the UK's biggest funders revealed that 57% of cars and 54% of vans on lease have a with-maintenance contract.
Just three years earlier, the proportions were 68% and 62% respectively.
Many fleet decision-makers assert that switching to PAYG gives them greater control, improved cashflow and more transparency and visibility over what they are paying for.
But it requires robust processes and engaged drivers to ensure maintenance and repair costs don't start to creep up, and to minimise the chances of the unforeseen major expense.
Here, we explore PAYG and give reasons why fleets might consider taking this route.
1 How does pay-as-you-go maintenance work?
With pay-as-you-go, a fleet pays only for what it needs, including tyres and fast-fit items.
A fleet decision-maker can choose to administer everything in-house or outsource it to specialist fleet management providers if they feel it is a better way to utilise resources, control costs and maximise driver mobility.
These providers utilise a network of garages and repairers and also scrutinise payments to ensure they are both correct and justified.
Also, they are able to apply volume discounts which, effectively, increases buying power.
In addition to being an option for organisations that lease vehicles, where it is often referred to as a 'nonmaintenance' contract, many PAYG maintenance management firms also offer the same outsourced service to those who own their fleet outright.
2 Can PAYG be cost-effective?
PAYG offers the potential to save fleets thousands of pounds.
"The reliability of vehicles rolling off today's production lines has led to extended warranties and longer service intervals, making workshop appointments something of a rarity for anything other than tyre replacements during an average three-year, or 70,000-mile lease," says Jayne Pett, sales and marketing director at Fleet Operations.
"This trend is becoming all the more pronounced with the reduced maintenance requirements of electric vehicles.
"As a result, fleets, on average, can realise savings of up to 15% by opting for a PAYG maintenance model.
"For large- to medium-size fleets, this can translate to several thousands of pounds to that business's bottom line, with liquidity being retained."
According to CLM, savings of 10%-to-20% are possible by switching from fixed cost maintenance to PAYG.
This would mean, for example, that even at the lower limit of predicted savings, a 200-vehicle fleet paying an average of £40 per vehicle per month for maintenance can save nearly £30,000 over a three-year term.
Even greater savings could potentially be achieved through appointing a fleet management specialist to look after the PAYG maintenance.
"Parts and labour costs can be driven down by leveraging the buying power of a dedicated SMR partner network," Pett says.
"When looking to outsource pay-as-you-go maintenance, fleet decisionmakers should ensure that a preferred SMR network is sufficiently large and robust, and that the flexibility is available to add additional repair centres of their own choice.
"This can help ensure work is carried out at the most convenient, local locations to minimise downtime."
3 What other benefits does PAYG have?
PAYG maintenance offers visibility over all areas of spend. Consequently, there are strong opportunities for cost control and minimising vehicle off-road time.
A single, consolidated monthly bill, with all areas of spend itemised, means that decisionmakers are also consistently armed with the best possible data.
This enables them to select vehicles that fulfil company requirements, but have lower maintenance costs and possess longer-lasting components when compared with rival models.
PAYG can also yield invaluable information about driver behaviour.
According to Total Motion Vehicle Management, each SMR cost and each accompanying vehicle report can be "analysed and approved with increased scrutiny".
Consequently, fleet decision-makers can monitor these trends, alert drivers when necessary and, subsequently, implement appropriate training opportunities.
Fleet Operations' Jayne Pett adds: "The visibility of SMR data adds to the wealth of actionable intelligence that a fleet management team can draw upon to tackle areas of inefficiency, improve driver safety and streamline operational performance.
"While some businesses may welcome the budgetary certainty that fixed-cost maintenance can offer, PAYG arrangements can also be accompanied by internal accrual funds to cover the cost of all maintenance eventualities that aren't covered under warranty."
4 What types of vehicle/duty cycles is PAYG better suited to?
Industry experts claim that PAYG can bring benefits and savings for a wide variety of vehicles, particularly for larger fleets.
"Whether a business is running company cars on three-year leases or light commercial vehicles (LCVs) on five-year renewals, considerable savings and benefits can be realised byn opting for a PAYG maintenance arrangement," says Pett.
Steve Haigh, transport manager at asbestos removal company Rhodar, says a PAYG approach is particularly suited to fleets operating more than 25 vehicles.
"I honestly believe that PAYG is suited for any vehicle, from a 44-tonne lorry to a company car," he says. "From a best practice perspective, it simply works as it ensures that you pay for your precise requirements.
"In my opinion, there's an argument to use PAYG for any fleet of 25-plus vehicles.
"Nonetheless, if you're a one-man band and you're running a pick-up truck, then a fully maintained contract might work best for you as you know precisely where you are with costs on an annual basis."
5 How can a fleet decision-maker best manage PAYG?
PAYG maintenance contracts have to be managed to optimise their financial benefits.
The question for many fleet decision-makers is whether this can best be done in-house – with the potential for a dramatically increased administrative burden – or whether it makes more sense to outsource it.
"You need to have a supplier that you're happy to work closely with and then fully get to grips with their management software," says Haigh.
"For this reason, in my experience it can be best to work with one of the smaller PAYG suppliers where you can forge relationships with individuals to ensure the best outcome as quickly as possible.
"Consequently, it's essential when choosing a supplier that you do your homework in the first place by talking to colleagues and peers about their experiences."
Vincent St Claire, managing director of Fleet Assist, which manages a network of 5,000 garages nationwide, said it is imperative that large fleets operating nationally work with SMR providers with the right geographical spread.
"It's undoubtedly true that you need to have the resources and experience in place to manage the network and you also need to ensure you have pre-agreed terms in place with the garages and credit facilities to help keep costs under control and consistent across their network," he says.
6 What data can be generated through PAYG and how can this be used to improve preventive maintenance/driver behaviour?
The cost transparency of PAYG maintenance enables fleets to calculate the total cost of ownership of individual vehicles or groups of vehicles.
"It's even possible to drill down to costs per vehicle, per day," says Fleet Operations' Pett.
"Furthermore, by having greater cost visibility over how employees are driving and caring for their vehicles, fleet decision-makers can address costly behaviour patterns, such as incidents of harsh braking or steering, which may be leading to excessive wear and tear.
"Specialist fleet management providers should be able to advise what the expected running costs of specific makes and models of vehicles should be if driven in an optimal manner, enabling effective benchmarking to be carried out."
Pett says for fleets looking to make the transition from internal combustion engine (ICE) vehicles to electric vehicles (EVs), a PAYG model can also affirm whether comparative maintenance costs favour EV equivalents.
Rhodar's Haigh concludes: "I think it's essential to work with companies that can provide you with the bespoke data that's right for your organisation.
"For example, I recently asked our supplier to provide me with a report about our tyres – and I subsequently had one emailed to me within 20 minutes.
"On other occasions, I've wanted to see details about vehicles based on their registration numbers to know if I've got an issue with specific vehicles or drivers."
"And it's essential to know that your supplier will flag any exceptional events as soon as they occur."
Case study: Rhodar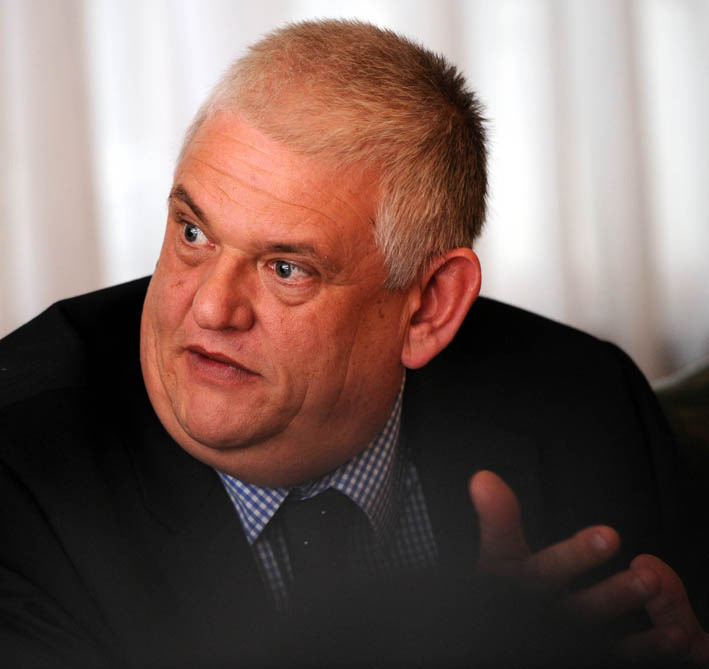 Pay-as-you-go SMR is a concept Steve Haigh, transport manager at Rhodar, has been a keen exponent of for the past 25 years.
He unbundled it from his current employer's lease rate around eight years ago.
"I looked at what we were paying for the fixed-cost maintenance package and quickly realised that it was working out too expensive," he says.
"That would have even been the case if, once in a blue moon, a disastrous event such as needing a new engine had
been necessary.
"Eight years on, this approach continues to pay dividends and I can't see any reason why we'd change our approach."
The company, which specialises in asbestos removal, demolition and land remediation, has a fleet of 280 cars and vans operating nationwide.
Haigh, who has worked for Rhodar since 2010, feels fully maintained contracts are becoming "less relevant" as a direct result
of warranties and the expectations surrounding the performance of vehicles.
"The reliability of modern vans and cars combined with the fact that they come with a three-year warranty ensures that you have peace of mind for that period," he says.
"So, effectively – based on a four-year lease – what most maintenance packages do is insure you against the final year,which doesn't make financial sense in my opinion.
"But you do have to work with your PAYG maintenance provider to monitor trends that are relevant for your business – and not be afraid to ask questions.
"It's imperative that the provider you work with accepts this approach as being in your company's best interests.
"And, by keeping a close eye on costs, it's always possible to challenge any expenses that you're not happy with for any reason should they ever arise.
"To conclude, I've used PAYG for the past 25 years, and I still resolutely believe that it's the best option."