Copart UK is creating a new 68-acre 'super centre' in East Anglia as part of a major expansion programme to meet continued and growing demand from its insurer, fleet and dealer customers.
The UK division moves more than half a million vehicles a year and handles £750 million (US$1bn) worth of vehicle assets.
The new operation centre near Bury St Edmunds in Suffolk will be the largest vehicle storage and processing centre in the UK. There are currently 16 other Copart sites around the UK.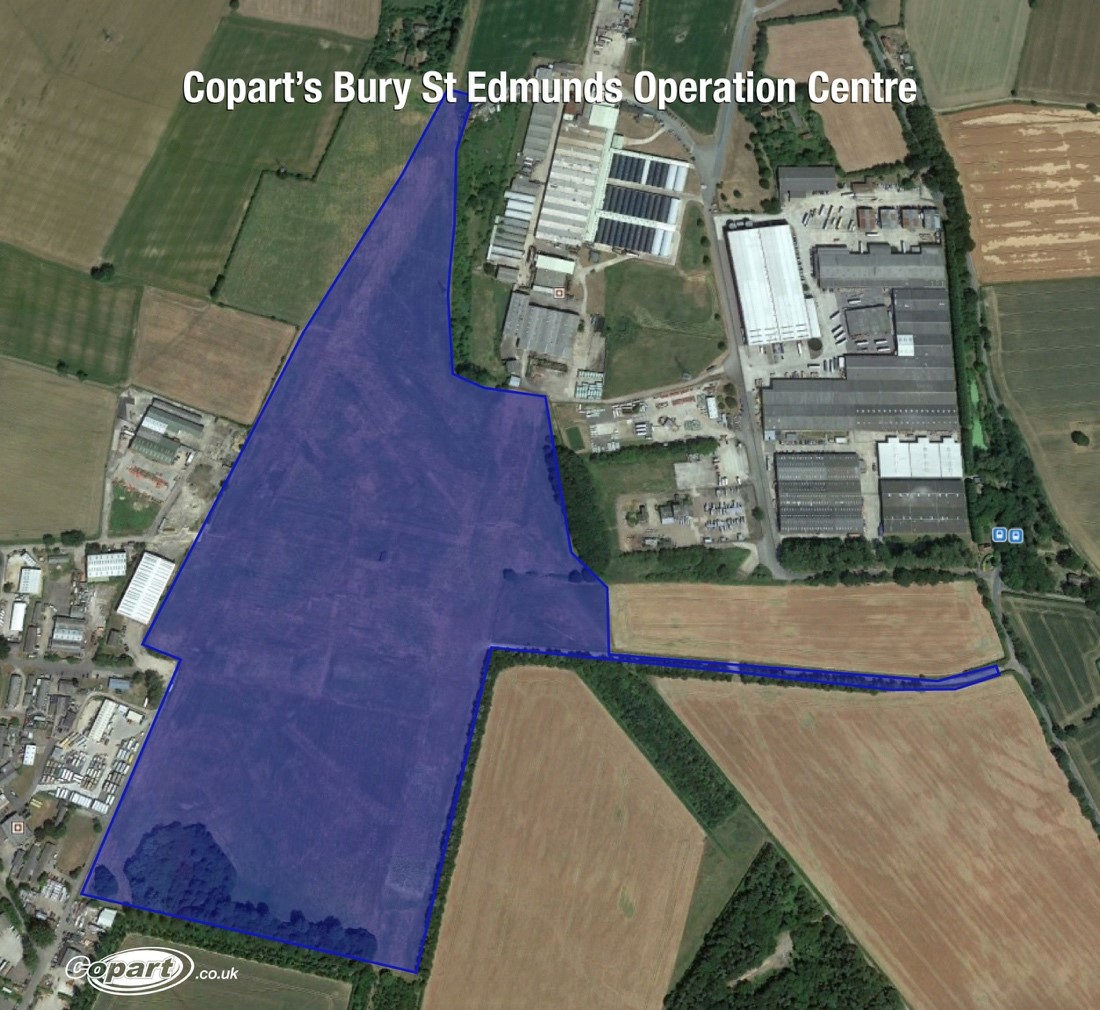 The news follows a series of similar announcements from Copart, including a major new customer service centre in Bedford, the quadrupling in size of its Bristol Operations Centre, the expansion of its vehicle fleet, and the doubling of its operational capabilities in Scotland with a new operation centre near Glasgow.
Copart's UK and Ireland managing director Jane Pocock said: "Demand from our insurer customers continues to rise and it's fantastic that we are investing to future-proof our business, considering the evolving car parc and the increase in extreme weather events.
"This site enhances our network of super centres and improves storage capacity for anticipated growth in recycling, electric, and hydrogen vehicles, as well as helping to accelerate the diversification of our business into green parts handling."
The Bury St Edmunds site is expected to be operational by the end of 2022, subject to standard planning and will provide between 100 and 120 new jobs. Apprenticeships will also be available.
Copart UK is part of the US-based global Copart business and currently employs around 1,100 people in the UK.