Ford, MG, Suzuki and Volvo have confirmed their attendance at Company Car in Action, the UK's largest fleet ride and drive event, taking place on June 15- 16.
They will be among the key fleet car brands showcasing the latest models for fleet decision-makers and influencers to test, at Millbrook Proving Ground in Bedfordshire.
More than 150 BEVs and PHEVs are expected to be available to drive at CCIA 2022, including the Ford E-Transit, MG ZS EV and Volvo C40.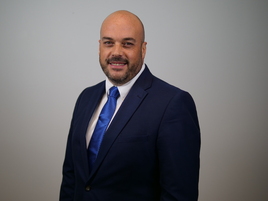 Neil Wilson, fleet director Ford of Britain, said: "Electrification is key consideration for all our fleet customers and we are delighted to demonstrate our range of plug-in hybrid and fully electric models at this year's Company Car in Action.
"We're especially excited to showcase our first electric van, the E-Transit, to fleet buyers, who will be able to experience the vehicle for the first time at CCIA.
"We have introduced mild-hybrid and hybrid technology across most of our passenger car range, including the popular Fiesta and Focus. The Kuga is also available with a plug-in hybrid engine, while our fully-electric Mustang Mach-E provides long-range zero-emission driving.
"Ford has already committed to only sell zero-emission capable cars by 2026 and we're on hand to assist fleet managers in understanding the transition to these new types of powertrain and look forward to showcasing the wholelife cost and drivability benefits of them at CCIA."
Hot on the heels of its most successful year ever, selling 30,600 cars in 2021, MG Motor UK will be using CCIA to highlight its affordable plug-in models, the New ZS EV, the MG5 EV and the MG HS Plug-In Hybrid.
All three cars will be available for test drives, while key members of the MG fleet team will also be present on both days and available to meet with fleet customers and end users.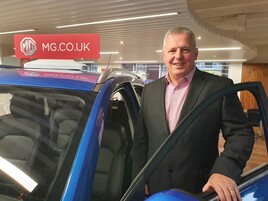 MG's head of fleet sales, Geraint Isaac, said: "We are delighted to be back at Company Car In Action 2022 after a successful 2021 event. MG is rapidly developing its fleet focus and with our affordable EV leadership and the new longer range ZS EV and MG5 models we have even more to offer fleet customers in 2022."
MG's focus on fleet may be led by its EV and Plug-In Hybrid models but the company also has a wide range of driver-focused and high quality petrol cars, with keen pricing and competitive BIK ratings.
Following the debut of its XC40 Recharge electric model at last year's event, Volvo Car UK will be showcasing its new C40 at CCIA 2022.
Rob Morris, head of Fleet and Remarketing at Volvo Car UK, said: "Volvo Car UK is delighted once again to be attending Company Car in Action. The event is an exciting opportunity for our team to engage with our Fleet and Business audience, share our latest products and demonstrate our ongoing support for the wider fleet industry.
"By 2030 Volvo Cars aims to become a fully electric car manufacturer with plans to roll out a whole new family of pure electric cars, one every year starting in 2022! One of the automotive industry's most ambitious electrification plans. Today, we have two pure electric vehicles available to order as well as the next-generation plug-in hybrids with a range of up to 60 miles on electric drive alone.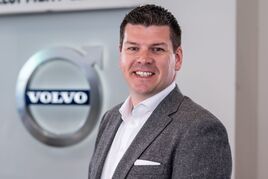 "At Company Car in Action we will be showcasing our latest pure electric offering – the brand new C40 Recharge. With an electric range of over 270 miles and with a vegan friendly leather-free interior this car beautifully encapsulates our future direction.
"Test driving our vehicles at the event provides the opportunity to fully experience our advanced in-car technology including Google Assistant, Google maps and Google Play.
"We wish you all the best over the coming months and the team and I look forward to welcoming you to join us for Fika and a drive in June."