Fleets and business drivers are being warned of major changes to the Highway Code, which take effect from Saturday (January 29).
The new rules are aimed at improving road safety for vulnerable road users – pedestrians, cyclists and horse riders.
The Highway Code sets out information, advice, guides and mandatory rules for road users in the United Kingdom. Its objective is to promote road safety.
Law firm Irwin Mitchell says that many of the rules in the code are legal requirements, and if you disobey these rules you are committing a criminal offence.
"You may be fined, given penalty points on your licence or be disqualified from driving," explained Peter Lorence (pictured below), a serious injury lawyer at Irwin Mitchell.
"In the most serious cases you may be sent to prison."
Although failure to comply with the other rules of the code will not, in itself, cause a person to be prosecuted.
The Highway Code may be used in evidence in any court proceedings under the Traffic Acts to establish liability. This includes rules which use advisory wording."
What's changing in the Highway Code?
The changes to The Highway Code are extensive, says Lorence.
Previously the Highway Code had guided for all road users to be considerate towards each other, applying this principle to pedestrians and drivers equally.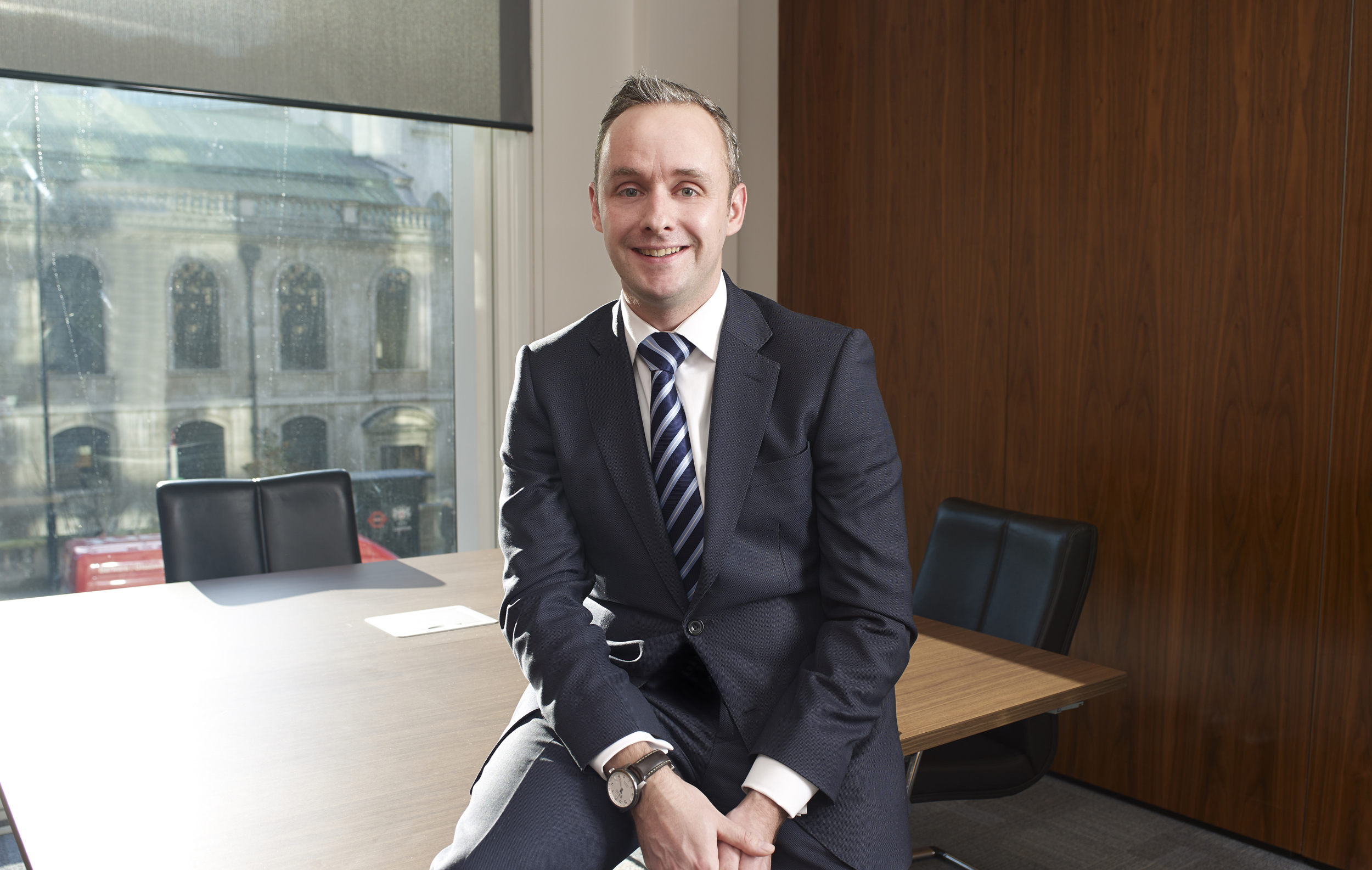 "If you are looking to turn into a road and a pedestrian is waiting to cross, you are expected to give way," Peter Lorence, Irwin Mitchell
The new hierarchy of road users places those who can do the greatest harm with the greatest responsibility to reduce danger to others.
"This is designed to protect the most vulnerable people on our roads," explained Lorence.
The new rules place emphasis on this hierarchy applying most strongly to drivers of heavy goods vehicles and passenger vehicles, vans, minibuses, cars and motorcycles.
Likewise, cyclists, horse riders and drivers of a horse drawn vehicle have a greater responsibility to reduce dangers posed to pedestrians.
Lorence continued: "One change that should be highlighted in particular is pedestrian priorities at junctions.
"Currently, road users should only give way to pedestrians who have started to cross the road into which they are turning."
The new Rule H2 of the revised code provides for priority to be given to pedestrians who are waiting to cross the road as well.
"Therefore, if you are looking to turn into a road and a pedestrian is waiting to cross, you are expected to give way," added Lorence.
"We're concerned that this significant change poses risks to pedestrians who may assert their rights under the new rules, yet drivers may not be aware of this change.
"It is therefore important for all road users to be aware of the new rules, to ensure everyone's safety and understanding."
Rules for drivers and motorcyclists at junctions
Lorence says that there are too many deaths and life-changing injuries as a result of vehicles turning across the paths of cyclists at junctions.
"Drivers may fail to check for the presence of cyclists before committing to their manoeuvre, even when cyclists have been alongside them when doing so," he said.
The new Rule H3 is designed to protect cyclists from this happening. "It sets out that when turning into or out of a junction, drivers should not cut across the path of any other road user," he added.
"The guidance now stipulates not to cut across cyclists, horse riders or horse drawn vehicles. This includes where there is cycle lane at the nearside.
"Road users are expected to stop and wait for a safe gap before beginning their manoeuvre. Drivers are tasked with not turning at junctions if it would cause someone going straight ahead to stop or swerve."
Safe Passing Distances
Close passing represents a serious danger to the most vulnerable road users. "We've seen cases of people on bicycles being clipped by fast moving traffic, resulting in catastrophic injuries," continued Lorence.
"We've also seen those cycling in our city centres be dragged under the wheels of vehicles that have attempted to pass them, but done so too closely.
"In addition, we have seen cases of horse riders and horses being hit by fast moving traffic, resulting in deaths and serious injury.
"Due to horses being flight animals that can move incredibly quickly if startled, close passing at speed can also pose dangers to riders and horses, even without an actual collision."
Rule 163 now prescribes safe passing distances for when overtaking cyclists, motorcyclists, horse riders and horse drawn vehicles.
This includes guiding on at least a 1.5 metre space when overtaking a cyclist at speeds of up to 30mph. More space is expected when overtaking at speeds in excess of 30mph.
If when passing a pedestrian who is walking in the road, drivers are expected to allow at least two metres of space and to maintain a low speed. Extra care should be taken in poor weather.
The guidance also sets out that drivers should not overtake if it is unsafe or not possible to meet the clearances set out.
In addition to setting out safe passing distances, the new Rule 72 establishes the right for cyclists to ride in the centre of their lane, to ensure that they remain visible.
Lorence explained: "Cyclists are only expected to move to the left to allow faster vehicles to overtake when it is safe to do so.
"At junctions or on narrow roads, cyclists can maintain their central position where it would be unsafe for a driver to overtake."
Rule 213 has also been changed to confirm that on narrow sections of roads, horse riders may ride in the centre of the lane and drivers should allow them to do so for their own safety, to ensure they can see and be seen.
Safely passing parked vehicles and the 'Dutch Reach'
When cycling by parked vehicles, the risk of doors being opened into a cyclist's path is a real danger and a common cause of collision.
Previously, the Highway Code had warned only for cyclists to watch out for doors being opened. Rule 67 has now been revised to provide guidance on the safe distance to pass parked vehicles; it now suggests leaving a door's width or one metre when doing so.
For those opening the doors of parked vehicles, Rule 239 has also been updated to include what is often known as the 'Dutch Reach'.
"When you are able to do so, you should open your vehicle door using your hand on the opposite side to the door you are opening," said Lorence.
"For example, if you are in the right-hand seat, you would use your left hand to open the door. In doing so, this forces you to turn your body and your head, better enabling you to check over your shoulder and your blind spot.
"This better enables those in vehicles to check whether it is safe to open their door, reducing the chance of opening their door into someone's path."
He continued: "These changes are largely very welcome, and we were proud to take part in the Government's consultation.
"In preparing our consultation response, however, we reflected on our clients' stories and how the life-changing incidents they suffered could have been easily avoided had these changes been made sooner.
"Nevertheless, we celebrate these changes which represent an important step towards eliminating deaths and serious injuries on our roads."
Welcoming the changes to the Highway Code, Brake says that the introduction of a road user hierarchy is important for road safety.
Jason Wakeford, head of campaigns at Brake, explained: "It means it is clear that road users who can do the greatest harm have the greatest responsibility to reduce the risk they pose to more vulnerable users, such as pedestrians, cyclists and horse riders."
The focus on better protecting vulnerable road users in the new Highway Code follows the Government's July 2021 announcement of £338m for building segregated cycle lanes and walking schemes.
As part of the hierarchy approach, Wakeford says it is crucial that funds continue to be released for safe space for walking and cycling, with 20mph speed limits in areas where people live and work.
He added: "It's vital that Government works hard to promote the Highway Code changes, to help all road users understand the new rules and our shared responsibility to reduce deaths and serious injuries.
"We urge all road users, particularly drivers, to look at the updated Highway Code, learn about the changes, and do their bit to put safety first."
Changes the "right move"
Matthew Walters, head of consultancy services at LeasePlan UK, believes that putting the greatest responsibility on those who can cause the most harm in a collision is the "right one".
However, he said: "We would have liked to have seen the Government do a wide-scale communications campaign, to ensure that all drivers and road users are aware of the new laws and guidelines.
"Without one, we run the risk of many motorists continuing on as normal, which could lead to a higher level of incident."
For this reason, Walters says that the onus is on businesses to make sure that their drivers are aware of the changes to Highway Code and adhering to them.
He added: "Business fleet managers should be working with their drivers to improve safety across the team and reduce incidents. This includes thorough training sessions and carrying out regular driving licence checks."
Louis Rix, COO and co-founder of car finance platform CarFinance 247, thinks we are very likely to big debates - particularly on social media - between those who prioritise motorists and those who prioritise pedestrians and cyclists.
"There's already such a big debate surrounding motorists and cyclists," he said. "Look at Jeremy Vine, who loudly campaigns for better treatment of cyclists using roads.
"We have cycle lanes in many areas now, but in the places where they don't exist, drivers need to be patient and treat cyclists with the same respect as other road users.
"The argument among road users around who should be prioritised isn't going to end any time soon; we have to learn to co-exist on the roads and motorists should lead the way in changing current attitudes."