UK used car transactions grew by 11.5% in 2021, with 7,530,956 units changing hands, according to according new figures from the Society of Motor Manufacturers and Traders (SMMT).
It means that 777,997 more cars changed hands than in 2020, a year which was even more badly affected by lockdowns and unsettled consumer and business confidence, says the automotive trade body.
Despite this growth, the 2021 performance was still 5.5% below the pre-pandemic five-year average.
SMMT's chief executive, Mike Hawes, said: "It's good to see the used car market return to growth, even if activity is still below where we were pre-pandemic.
"With the global shortage of semiconductors set to ease later this year, releasing the squeeze on new car supply, we expect more of the latest, cleanest and zero emission models to become available for second owners.
"The demand for personal mobility has undoubtedly increased during the pandemic, so it's vital we have healthy new car sales to drive fleet renewal and the used car market if we are to improve air quality and address climate change."
Quarter four rounded off a volatile year for the market, with transactions falling by 3.1% to just over 1.6 million, as semiconductor shortages impacting new car sales in the second half of the year squeezed supply of stock into the used market.
The second quarter was, in fact, the best Q2 on record and, with 2.1 million transactions, the busiest period of the year as the UK emerged from renewed lockdowns.
May was the highpoint with 769,782 cars finding new keepers in the month, while December performance fell by -10.2% as Omicron cases rose and restrictions increased.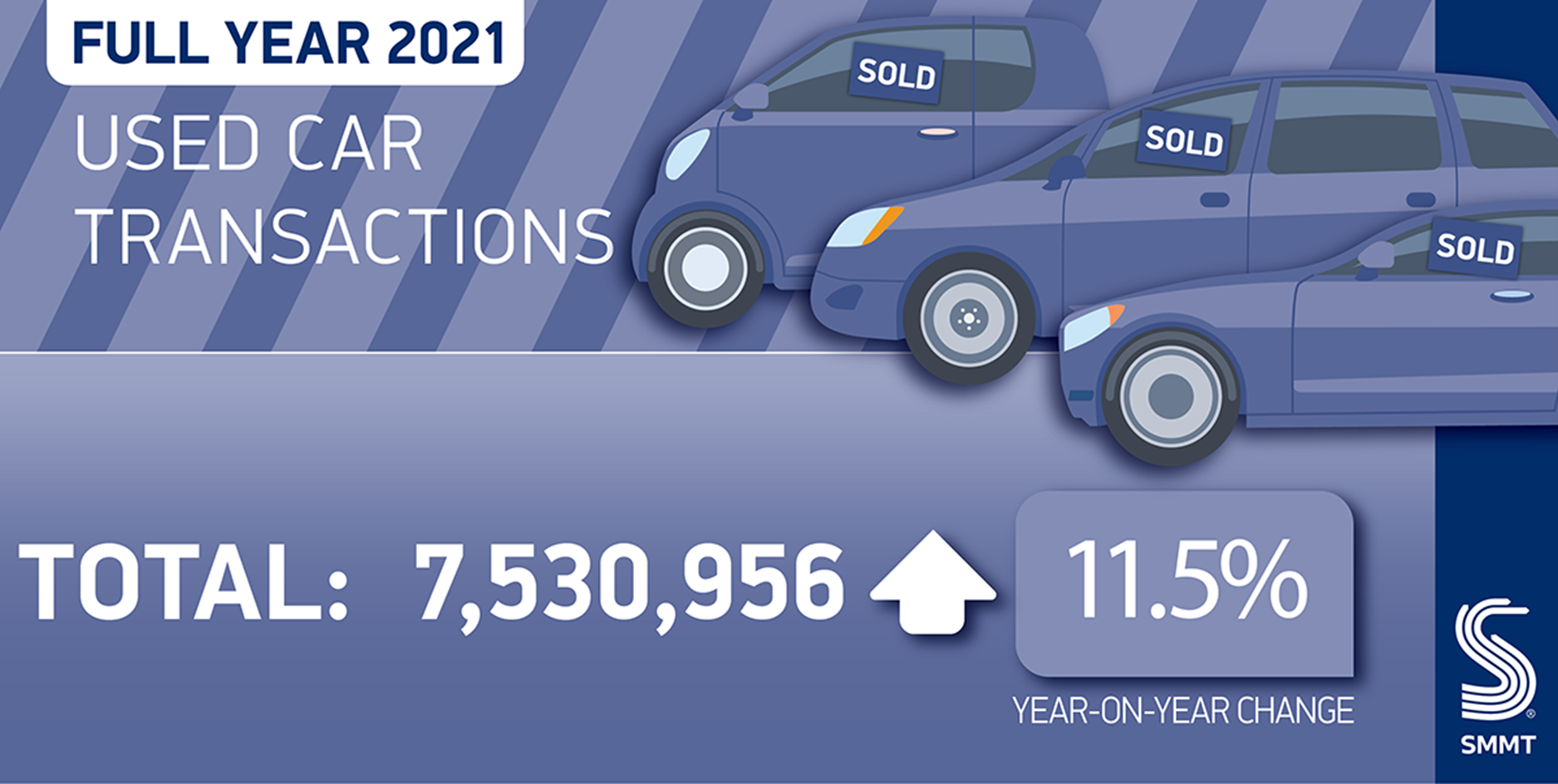 Used electric vehicles
Annual demand for battery electric (BEV) and plug-in hybrid electric (PHEVs) vehicles hit record levels, growing by 119.2% and 75.6% to 40,228 and 56,861 transactions respectively.
Hybrid electric vehicle (HEV) transactions also rose by 50.3% to 137,639, a new high. Growth was driven by an increasing number of ultra-low and zero-emission models filtering through to second owners and, combined, these vehicles represented 3.1% of the market.
Used petrol and diesel powertrain transactions, meanwhile, increased by 10.7% and 9.8% respectively, with a combined 7,277,291 units changing hands.
It meant that even with record demand for alternatively fuelled vehicles, 96.6% of all used car sales were still either petrol or diesel models, evidence of how far the market must go to meet zero emission ambitions.
In terms of segment performance, superminis remained the most popular body type during 2021, taking a third of the market (32.7%), followed by lower medium (26.4%) and dual purpose (13.2%), with all segments seeing transactions increase.
Demand for dual purpose cars rose most significantly, up 18.3% with almost a million changing hands.
Richard Peberdy, UK head of automotive at KPMG, said: "As new car production slowed, used car demand rose, as did prices.
"That's of course good news for those sellers that can find a replacement newer car to buy but presents an additional cost challenge for some consumers whose budgets are being squeezed on a number of fronts.
"As supply chain problems eventually ease, more new cars will be produced, more used cars will enter the market and their prices will begin to level off."
Breaking the trend of the new car market, where grey reigns as the best-selling colour, black was most popular among used buyers in 2021 with more than 1.6 million black cars finding new owners.
Silver and blue rounded off the top three with 1.28 million and 1.25 million transactions respectively.
At the other end of spectrum, nearly 40,000 yellow used cars changed hands, 20,230 people chose a bronze car and pink trailed in last place, representing nearly 5,000 transactions.
James Fairclough, CEO of AA Cars, said: "Used car sales may have slowed during the final months of 2021, but that can't take the shine off what was a strong, if volatile, year for the second-hand market.
"Overall second-hand sales in 2021 were up 11.5% compared to 2020, well ahead of the 1% year-on-year increase recorded in new car sales.
"Nevertheless, the lagged impact of the semiconductor shortage which held back the production of new cars for much of 2021 is now starting to be felt in the second-hand market too.
"Fewer nearly-new models are coming onto the used market, and finite supply pegged back used car sales figures in the final months of 2021 - albeit to a lesser extent than the decline seen in new car sales.
"Despite these supply issues, demand remains strong, with thousands of drivers choosing to buy second-hand rather than wait for a new car."
Chris Evans, head of sales at Heycar, says that used cars prices remain at a record high, with little indication of this changing in the short to medium term.
"We've seen the average part exchange value shoot up by 55% in the past twelve months, while the value of leads we send to our dealer network is now 17% higher," he added.
"As the final coronavirus restrictions are rolled back, it's likely there will be greater footfall on forecourts. And it might give more buyers the confidence to finally make a purchase they may have put off as a result of the pandemic.
"Yet lack of stock does remain a challenge for both dealers and consumers."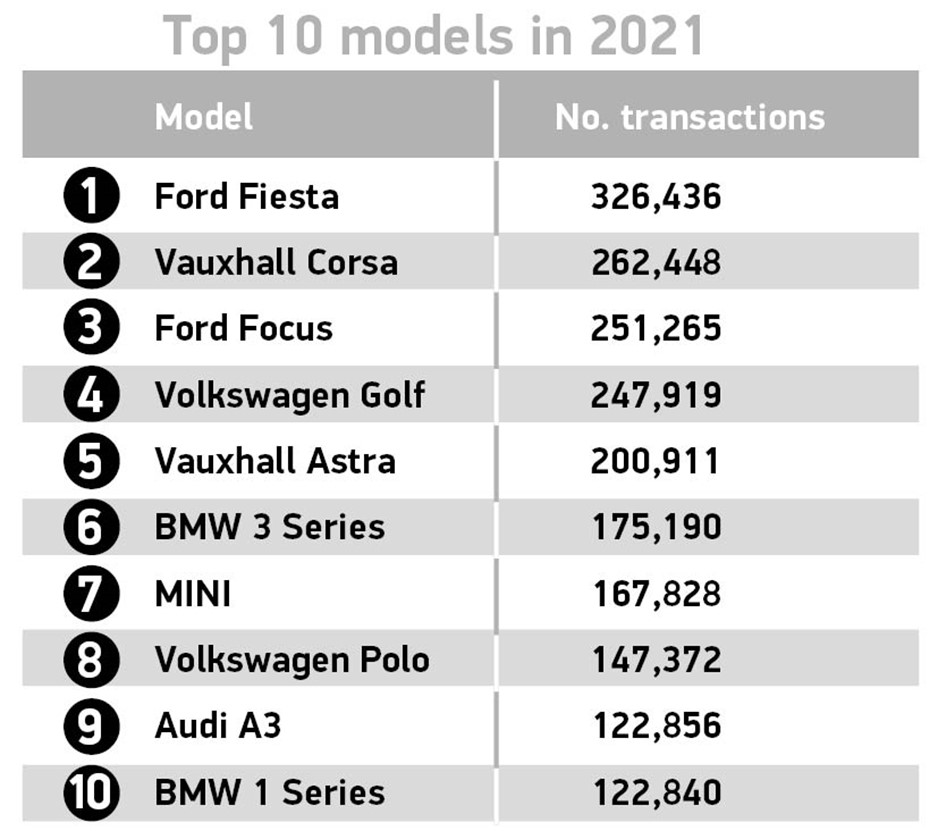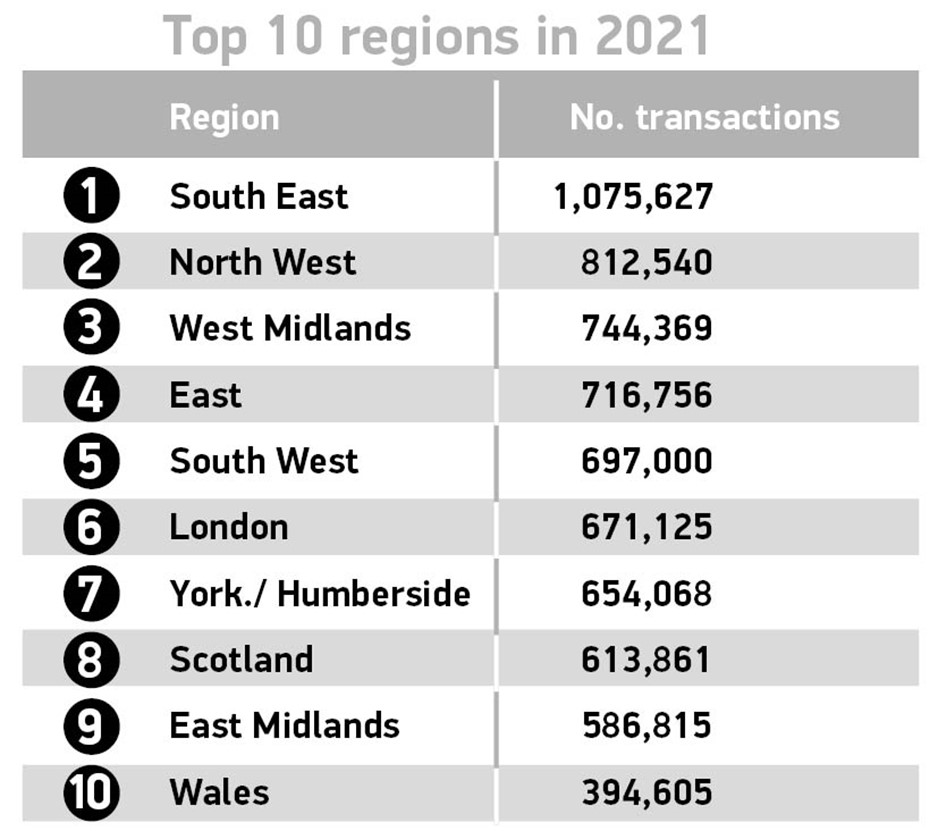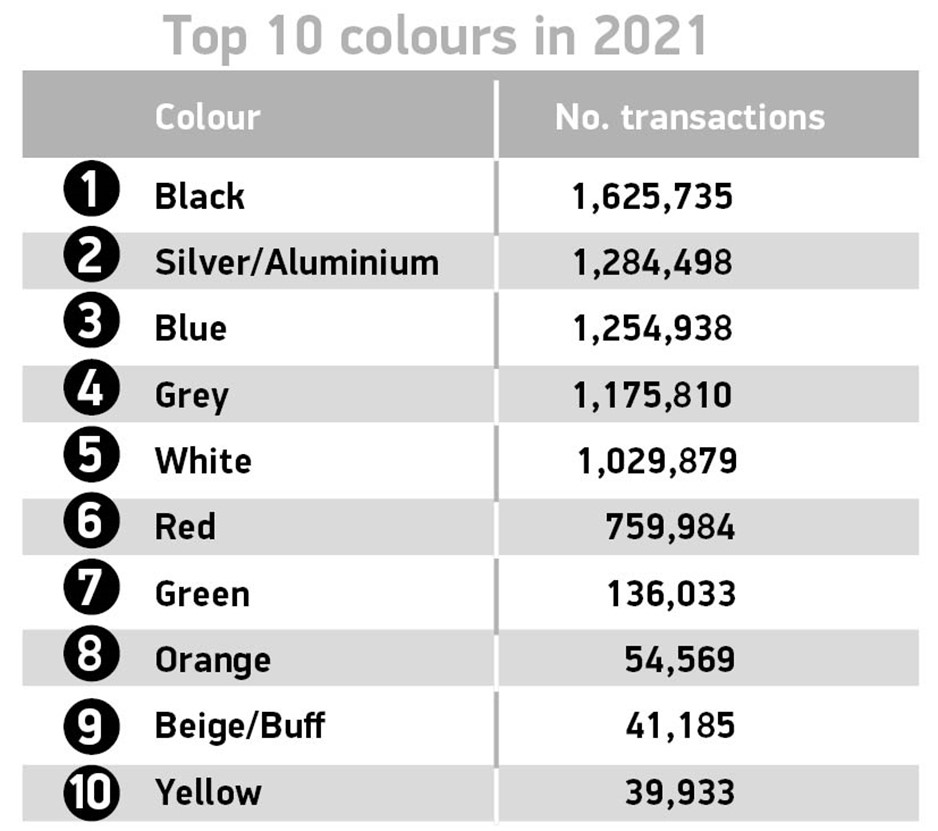 > Interested in comparing electric vehicle data? Check out our EV tool.
> Interested in ensuring the efficient use of EVs. Check out our dedicated editorial sections: Insight & policy | EV news | Charging & infrastructure | Costs & incentives | Benefit-in-kind | EV case studies | EV road tests