Gridserve has opened a new compact electric forecourt in Norwich, supplied by 100% renewable energy.
The new charging hub hosts 36 electric vehicle (EV) chargers, including 22 high-power chargers with up to 350kW of power, capable of adding up to 100 miles of range in only five minutes.
The Norwich site forms part of Gridserve's £1 billion UK-wide investment being rolled out into its charging infrastructure network and is designed to deliver the best possible charging experience.
Toddington Harper, CEO of Gridserve, said: "Giving drivers the confidence to switch to an electric vehicle and enabling a widespread transition away from fossil fuel vehicles is a central aim of our electric forecourts.
"That's why we have put the consumer at the heart of our design, with our electric forecourts serving the needs of local communities in their transition to electric vehicles.
"Norwich Electric Forecourt showcases a brand-new design, where we have been able to provide both charging and a great customer experience in a smaller footprint than our first site at Braintree.
"By elevating the facilities above the chargers, we make the best use of the space available and are able to deliver a great EV experience without compromise, even when space is at a premium and sites are more constrained."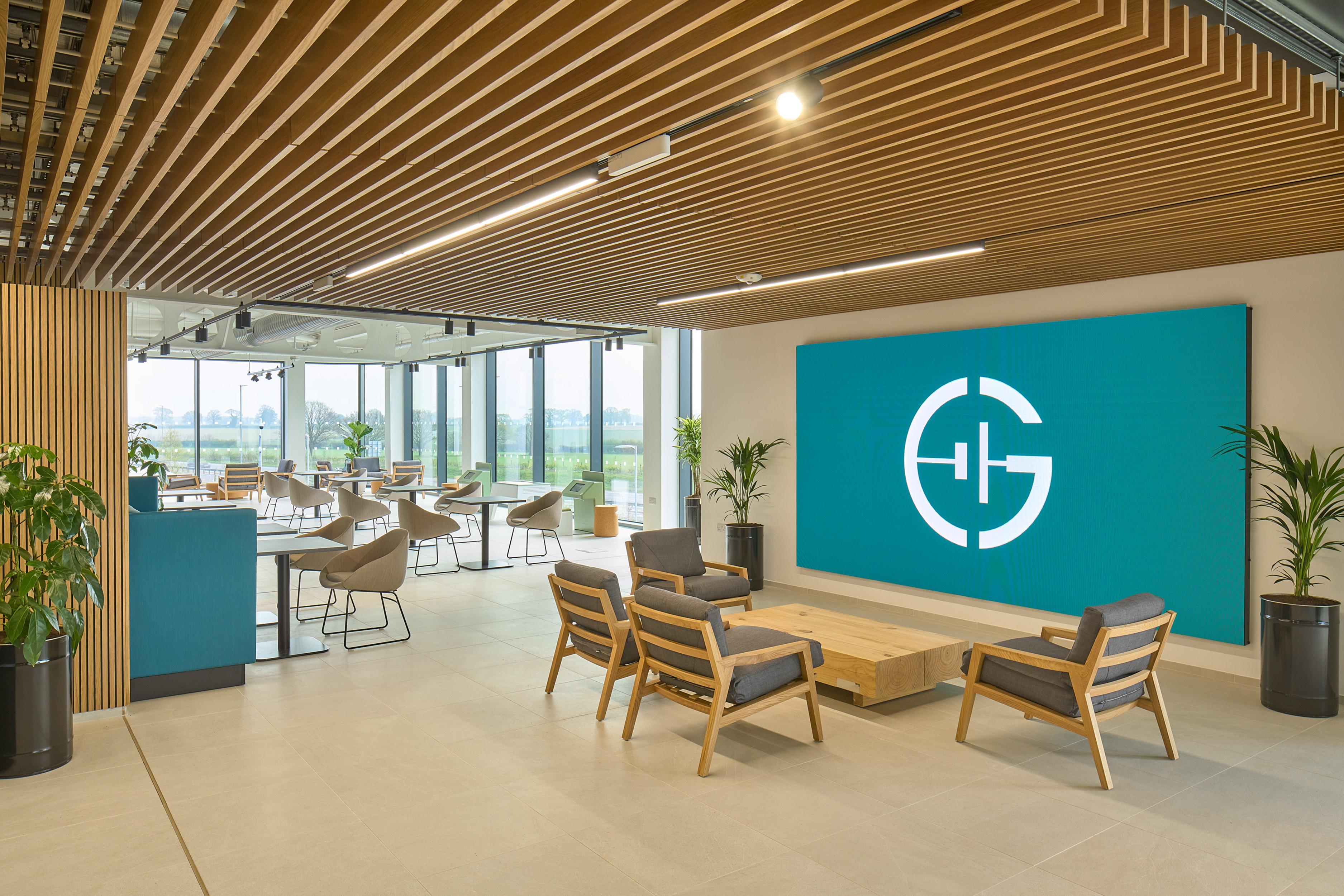 The Norwich Electric Forecourt, says Gridserve, more than doubles the number of high-powered chargers in the region.
Norwich and the wider East of England region currently have comparatively low EV charger coverage compared to other regions in the UK – hosting just 29 chargers per 100,000 people compared to the UK average of 42 per 100,000 people, or 102 per 100,000 people in London.
The result is that currently EVs only account for a small proportion of cars on the road in the Norwich area.
To celebrate the launch of Norwich Electric Forecourt, Gridserve is offering 1,000 miles of free charging for every car they lease until the end of June (terms and conditions apply).
The project was constructed with funding from Novuna. Robert Gordon, CEO Novuna, said: "We are delighted to have supported Gridserve in delivering the Norwich Electric Forecourt.
"It is a remarkable project and a game changer for people and businesses in the area interested in transitioning to electric vehicles powered by clean energy.
"Projects like this really make a difference in providing the confidence people need to become electric vehicle drivers".
Gridserve continues to accelerate its rollout plans with additional electric forecourts now in progress, including one at Gatwick Airport.
Several additional electric forecourts also have planning permission including Uckfield, Gateshead, Plymouth and Stevenage with more than 30 additional sites also under development as part of the company's commitment to deliver more than 100 electric forecourts.
> Interested in comparing electric vehicle data? Check out our EV tool.
> Interested in ensuring the efficient use of EVs. Check out our dedicated editorial sections: Insight & policy | EV news | Charging & infrastructure | Costs & incentives | Benefit-in-kind | EV case studies | EV road tests