Northgate Vehicle Hire has appointed Adam Naylor as new UK head of sales to lead all of the inside sales, regional sales and national account teams.
He takes on responsibility for Northgate's sales function following a period of sustained growth for the business and as the company moves to support the electrification of client's fleets and infrastructure needs, the company said.
Naylor has been promoted from within Northgate, where he has been part of the team for seven and a half years. He began as an area sales manager, before rising to the head of sales South.
Neil McCrossan, sales and marketing director UK at Northgate Vehicle Hire, said: "I'm delighted we've been able to promote home grown talent within our business.
"Adam has been part of Northgate since 2014 and was appointed as Southern head of sales in 2017.
"In that role he has been instrumental to the company's success. He has a thorough understanding of our business, and this new role will allow him to add increased value to our customers and our business."
David Almazan announced as new commercial business director at Bridgestone North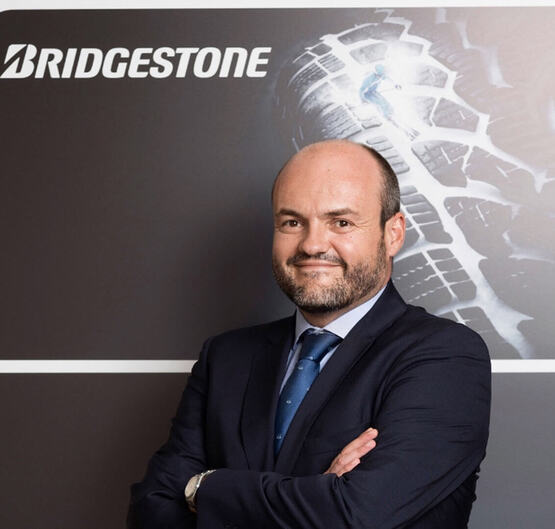 David Almazan has been announced as the new commercial business unit director for Bridgestone in the North Region.
He will be responsible for developing and executing the commercial business strategy within the UK and Ireland and will report to Bridgestone North Region vice president Andrea Manenti.
Almazan joined Bridgestone in April 2016 and has made the move to the UK from Madrid, where he served as the company's commercial business unit director for the Southwest Region, encompassing Spain and Portugal.
Bridgestone said that during his time leading the Southwest region, Almazan was instrumental in developing Bridgestone's Total Tyre Care programme as well as growing fleet business in the Southwest region.
He also elevated a 'value solution' proposition across all products including agricultural (AG), off-the-road (OTR) and truck bus and radial (TBR).
Prior to that, Almazan worked for MAN Trucks & Bus, initially as controlling manager and subsequently was appointed trucks sales director for Spain.
Andrea Manenti, North Region vice president, said: "David has contributed to deliver consistent results across the commercial business unit, he implemented a new structure that allowed our Southwest region to offer a more customer-focused go-to-market strategy adapting to a rapidly changing market with decisiveness and high energy.
"Additionally, his experience in the truck industry will help in building in our region the mindset needed to futureproof our strategy and maximise the collaboration with retail, solutions and Webfleet Solutions to respond to the future needs of the commercial mobility industry."
Stuart Osman joins ARI Fleet UK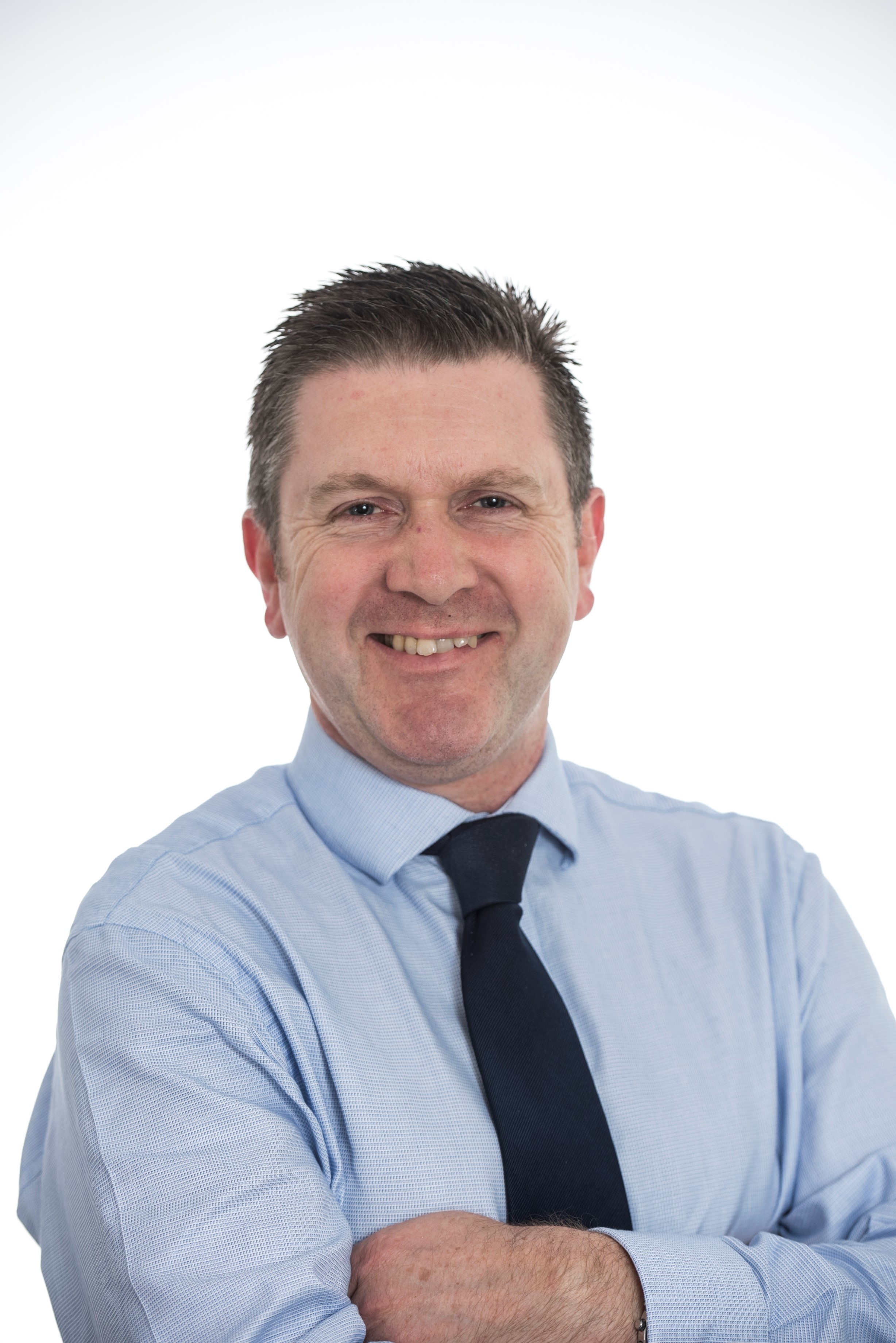 ARI Fleet UK, part of Holman Group, has appointed Stuart Osman to the role of vendor management manager.
In his new role, Osman will oversee ARI's vendor networks, including its 500- strong independent garage network called Masterserve and relationships with main dealers and commercial vendors.
Osman joins from Novuna Vehicle Solutions (formerly Hitachi Capital Vehicle Solutions), where he was engineering services manager.
His primary focus will be the performance and development of ARI's network and ensuring that they are appropriately audited and governed.
Nimesh Chauhan, director of ARI Fleet UK's Complex brand, said: "Our network is a crucial element to our customers' experience.
"Stuart's appointment will allow us to build on the relationships that we already hold, help develop our network further and ensure discipline and accountability.
"Our network already has excellent capability, including EV and alternative fuels. However, as the market evolves, Stuart's appointment will allow us to ensure the networks stay ahead of the curve and continue to meet the needs of our customers for today and the future."
Ian Harnett appointed chairman of Tevva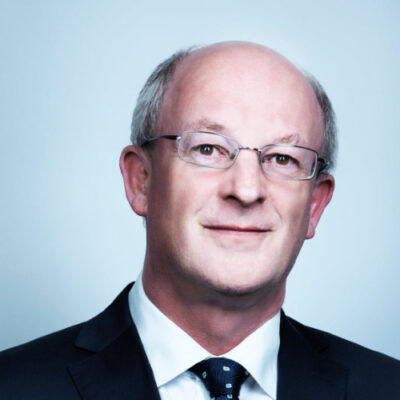 Tevva has announced that Ian Harnett has been named chairman of the electric vehicle manufacturer.
He has also been appointed to Tevva's Remuneration Committee and Audit Committee, succeeding David Roberts, who will remain on the Board as non-executive director.
Harnett first joined the board of Tevva in August 2021, as non-executive director, to support the company's growth strategy to expand its fleet and market presence.
He brings more than 38 years of automotive experience to Tevva, having held leadership roles at Jaguar Land Rover since 2009 when he was promoted to the role of director of purchasing.
In April 2015, he was appointed executive director of human resources and global purchasing, also picking up responsibility for all Jaguar Land Rover property matters globally.
Asher Bennett, Founder and CEO of Tevva, said: "Tevva's Board will look to Ian to provide additional leadership and support to our executive team, as we work to fulfil our ambition to revolutionise freight trucks. I would also like to thank David for his stewardship as Chairman and his continued insight as a non-executive director."
Harnett added: "Tevva is well-positioned to capitalise on the growth of the global HGV OEM market, and to bring zero-emissions vehicles to this market.
"Tevva's evolution as an OEM has been grounded in automotive best practices and guided by those who champion the industry. I am honoured to chair this Board of talented professionals who embody the company's core values and share its vision."
DeGould appoints new CEO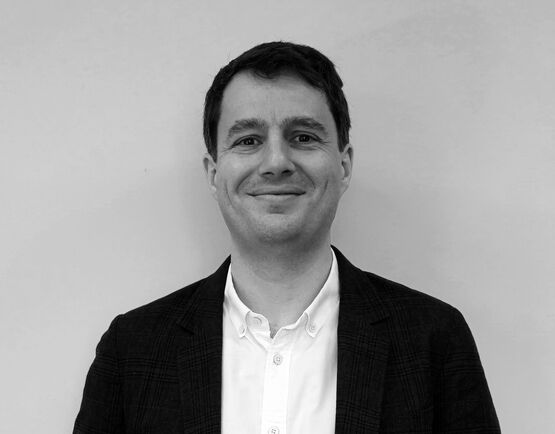 DeGould has announced the appointment of a new chief executive officer, Mathew Holloway.
Holloway assumes the role from Ed Jones, who will remain with the company as chief commercial officer to help support the expansion of the business and the addition of new customers.
DeGould said Holloway has 20 years' experience scaling and commercialising new products and services and is an engineer by training and has founded and led three successful high growth technology businesses prior to his appointment.
Ed Jones, CCO of Bridgestone, said: "We have been looking to secure additional technical experience and knowledge to supplement the executive team. Mathew brings this in abundance.
"We are extremely proud of what we have achieved to date, and Mathew will now have my full support in ensuring we build on what we have started and continue our rapid growth together."