Synergy Car Leasing has expanded its digital and customer service teams.
Paul Feather has been appointed as a senior digital marketing executive and is joined by Lucy Croft as a junior digital marketing executive.
Feather will develop the digital marketing programme to help ensure regular and relevant customer communication and lead broader digital activity, said the company.
The company has also appointed three new analysts to its data team: Natalie O'Connell, Rajhan Singh Bancil and Marcus Benn. Eight new sales account managers have also joined the business in recent weeks.
Paul Parkinson, founder and CEO of Synergy Car Leasing, said: "We continue to invest in our team to ensure we have the right people in place to support our growth plans. Our customers find us online, and we continue to grow our expertise in this area to ensure we can provide a best-in-class customer journey.
"Our customer-facing team continues to expand, and we are also investing in training to ensure they have the skills to help individuals and companies manage the transition to zero-emission vehicles."
Synergy said it plans to recruit a further 10 people into its marketing and customer teams over the next 12 months to meet expected demand.
Richard Bourne appointed permanent CEO of Zap-Map
Electric vehicle (EV) mapping service, Zap-Map, has appointed Richard Bourne as permanent CEO.
Bourne joined Zap-Map in January 2021 as interim chief executive officer (CEO) to work alongside the Zap-Map Board on the business' long-term strategic plan.
Bourne will take a permanent role leading the execution of Zap-Map's strategy, including the on-going development of its core products as well as international expansion.
In addition, Nigel Pocklington, CEO of Zap-Map's majority shareholder Good Energy, has been appointed chair of Zap-Map.
He takes over the role from Good Energy founder and non-executive director Juliet Davenport, who steps down from the Zap-Map Board.
Nigel Pocklington, chief executive officer, Good Energy and chair of Zap-Map said: "As I pick up the baton from Juliet as chair, I would like to thank her for her valuable time and expertise in the role
"In the past year Richard has done an excellent job working alongside the Zap-Map senior leadership team to put in place a strategy for growth, as a Board we are now looking forward to supporting the team in delivering it."
Zap-Map's five-person Board includes Nigel Pocklington, CEO of Good Energy and chair of Zap-Map, Tim Jones, independent non-executive director from the Good Energy Board, Charlie Parry, Good Energy's director of corporate strategy, in addition to Zap-Map co-founders Ben Lane, CTO, and Melanie Shufflebotham, COO.
CMAC Group appoints new COO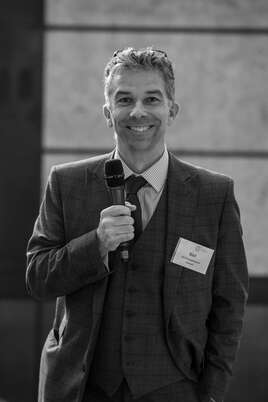 CMAC Group has announced the appointment of Neil Micklethwaite as new chief operating officer (COO) and the latest member of the executive leadership team.
As part of his new role, Micklethwaite will assume responsibility for executing CMAC's business strategy.
Micklethwaite has worked the public transport sector; much of it in heavy rail and will join CMAC later this year from Stagecoach Group, where he is currently the group's business development director.
His previous roles include commercial director within Stagecoach Group's Rail Division and customer experience and commercial director at East Midlands Trains. He is also a vice-president of the Chartered Institute of Logistics & Transport (CILT).
Peter Slater, CEO at CMAC Group, said: "I'm delighted to welcome someone of Neil's calibre as our new chief operating officer.
"I have every confidence that his coveted experience across the transport sector, combined with his proven ability to identify opportunities, develop partnerships, and lead initiatives, will help build on CMAC's existing successes and deliver an exciting future for the business.
"Neil will be joining the business in early summer and will work closely with our team to oversee day-to-day operations and implement commercial strategies to drive growth for the business."
Neil Warman joins Lightfoot as CFO
Lightfoot has appointed tech business chief financial officer (CFO) Neil Warman, as its new CFO.
Warman has previously held poisitions as CFO at electronic ticket machine supplier, Ticketer, and at loan management software provider Nostrum Group.
He also has software as a service (SaaS) experience and consulting expertise from his time at Arthur Andersen.
Warman's appointment follows Volpi Capital's investment in Lightfoot in 2021.
Rupert Lyon Taylor, CEO at Lightfoot, said: "Neil's background as a senior CFO brings a vital insight to the driving forces that lie behind decisions made at the highest levels within businesses.
"Increasingly, ESG and CSR lie at the centre of capital asset and enabling technology investment decisions, so a growing part of our role is to show how Lightfoot delivers to that agenda on multiple levels, helping fleet managers and directors make a compelling case to CFOs and their boards."
AssetWorks doubles commercial team in Q1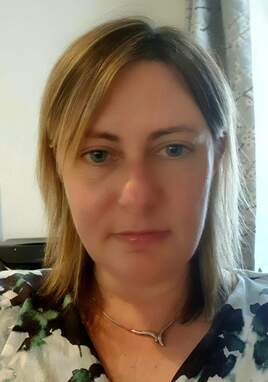 In the first quarter of 2022, AssetWorks increased its commercial team by 50%. One of the company's newest hires is Claire Staunton as bid manager.
Staunton has more than 10 years experience in the bidding process and has worked in software, healthcare and managed print industries.
In the newly created position, Staunton is responsible for ensuring all bids demonstrate the offering AssetWorks has for fleets.
Mike Gadd, managing director at AssetWorks, said: "We're fortunate to add Claire to our team shaping the future of AssetWorks as one of the leading fleet management providers.
"Claire has an excellent track record of managing tenders, business growth and administrational excellence, which will pay dividends for our newly formed leadership team and open the doors to new customers."
Mackenzie Turton has also joined the commercial team to head marketing for the UK.
Turton is responsible for growing the AssetWorks brand and their newest acquisition Lightbulb Analytics.
Mackenzie joins the company following three years at Cookson Adventures, where she was most recently brand manager for the travel company, responsible for all aspects of marketing and design.
AssetWorks said Mackenzie has five years in creative and experiential industries, having specialised in areas including, brand building, creative design, and experiential events. Her role will cover the UK and expand into the EU.
Simon West-Oliver, director of sales at AssetWorks, said: "Mackenzie will work closely with me and our UK managing director, Mike Gadd, as we continue to grow our brand reach across the country and indeed, across the EU markets.
"I am confident that Mackenzie's expertise will prove invaluable. It really is fantastic to see our team growing, both Claire and Mackenzie are critical to our expansion.
"They will be instrumental in supporting AssetWorks and our unique fleet management solutions evolve as the fleet eco-system vendor of choice."