Fleetcor has appointed Tom Rowlands as its managing director (MD) of global electric vehicle (EV) solutions.
In the newly created role, Rowlands will take over operational responsibility for Fleetcor's EV product solutions globally, with current activity focused on the UK, Western Europe, and North America.
Previously, Rowlands served as vice president (VP) of strategy for Fleetcor across Europe, where he was instrumental in driving the company's EV strategy, including building EV charging and management solutions and growing the charging network, the company said. This also included strategic investments in Mina.
Rowlands added: "With government-mandated deadlines creeping ever closer, there must be the infrastructure and UK-wide strategy in place to be able to cope with a surge in demand, along with more robust back-end systems that can drive efficiencies for businesses.
"I'm making it my mission to continue to develop and launch innovative solutions that will smooth the transition to EVs for businesses of all shapes and sizes up and down the country."
Allianz Commercial appoints new technical managers
Nick Rossiter and Lee Crouch are joining the Allianz Commercial motor claims team as technical managers.
Previously motor damage strategy manager, Rossiter brings expertise in vehicle technology, repair and supply chain, to the role.
The company said Rossiter was instrumental in rolling out the automated procurement of green parts, as well as encouraging their wider adoption.
In his 14 years at Allianz, he has held a variety of positions in underwriting, operations, and claims.
Crouch, who joined Allianz five years ago via the Claims graduate scheme, has a track record in handling major loss claims in motor and casualty and most recently as recoveries controller, said Allianz Commercial.
Joining respectively from the supply chain and claims strategy teams, they will report to Nick Kelsall, head of motor claims.
Kelsall said: "Brokers praised the technical expertise of our teams in the recent Brokerbility survey and one of my top priorities is bolstering that expertise even further, given the future challenges around claims, in particular inflation.
"I am confident our four-strong team of motor claims technical managers will contribute to delivering excellent service and value for our customers and partners."
Leasing Gorilla appoints Charlie Beresford to head up sales team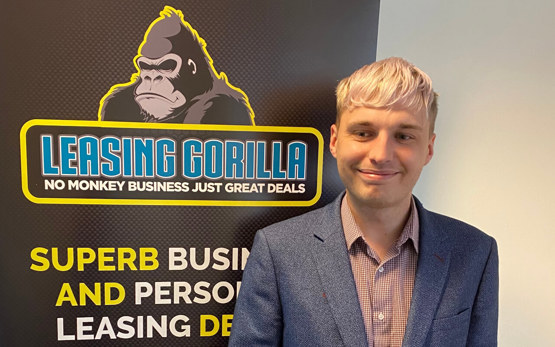 Charlie Beresford has been promoted to head up the sales team at Leasing Gorilla.
Beresford has been in the automotive industry since 2011 and his background includes dealer experience, having worked for Bristol Street Motors and West Way Nissan, before joining Leasing Gorilla's sister business, CBVC fleet management in 2020.
Mike Manners, MD Leasing Gorilla, said: "I'm always delighted to promote talent from within.
"We're recognising the exceptional work that Charlie has done in business development for us by appointing him to this critical role.
"Charlie and the Leasing Gorilla team are genuinely obsessed with getting our customers the best deals in the market which, ultimately, will allow us to sustainably grow the business."