Chevin Fleet Solutions
Your fleet is the lifeblood of your business. It carries you to new places, opening up regional, national, and global opportunities. But if it stops, everything stops.
We keep businesses moving with cutting-edge fleet technology. We're the leading global provider of dedicated fleet management software, used in over 180 countries to manage more than 2 million vehicles and associated assets. We provide you with the tools to bring all your fleet-related information together into one place. So you can harness today's explosion of data and manage your fleet efficiently, effectively and sustainably.
We build solutions to fit organisations of every shape and size, anywhere in the world. And we're passionate about our customers: when you join our global community, you get to share in the knowledge and expertise of some of the world's largest and most complex fleets. With our flexible software and services, your business can power up productivity, stay compliant and minimise risk. All while delivering on your promises to customers. You'll stay fast, efficient and ahead of the curve.
With our software solution, FleetWave, you'll harness intelligent data to find out how your fleet works. FleetWave integrates with almost any third-party app to help you work smarter, from GPS and telematics that track driver behaviour, to fuel cards and financial services for easier accounting. You'll see what's performing well. Spot where you can make improvements. And find ways to reduce costs.
With real-time visibility of vehicle and driver performance, you can make fast and informed decisions. You'll be able to manage workshop and engineer schedules, stay on top of essential admin, and always be ready for what's next.
With us by your side, you can rest assured that you're performing at your best. We've got 30 years' experience under our belt and have won multiple prestigious industry awards. We developed the first web-based fleet system, and we've been pioneering fleet technology ever since. We're constantly improving our software and services so we can help take your fleet – and your business – further.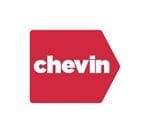 Address:
Chevin Fleet Solutions, The Old School House, Chapel Street, Belper, Derbyshire, DE56 1AR
Telephone:
+44 (0) 1773 821992