Review
##BMW328ci.jpg--left##THOUGH it shares a family resemblance with the 3-series saloon, the 3-series Coupe shares no panels with the 3-series saloon, and it's longer, wider and lower than before. On the road, the top of the range 330Ci starts at £27,540: lesser models in the range start at just £21,040 for the four-cylinder 118bhp 318Ci, with the 170bhp 320Ci costing from £22,890. The 2.5-litre 192bhp 325Ci costs from £24,650. Tested here is the 330Ci manual, powered by a 231bhp version of the six-cylinder engine, and costing from £27,540 on the road.
CO2 emissions and fuel consumption data correct at time of writing. The latest figures are available in the Fleet News fuel cost calculator and the company car tax calculator.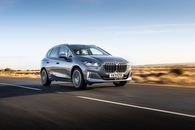 The second-generation car has been given a thorough going-over and it looks all the better for it.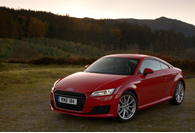 Third generation surprisingly popular sporty choice for fleets