Service includes total cost of ownership analysis to ensure right choices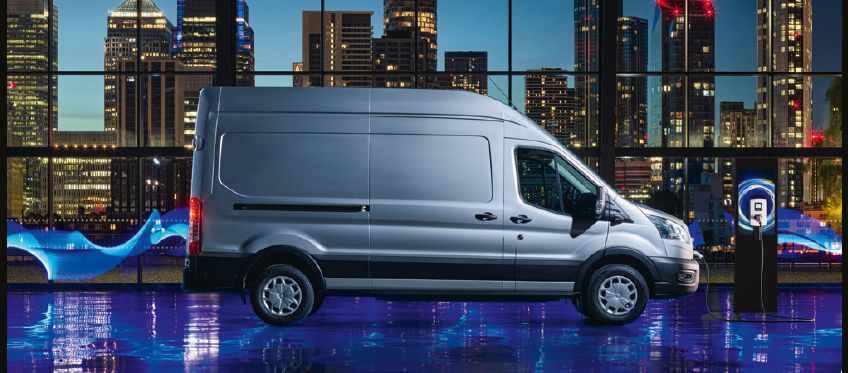 Fleets are looking for flexible partners to help guide them through the transition to electric vehicles (EV) and Ford Fleet Management (FFM) is offering free operational consultancy to help them navigate this potential minefield.
FFM was created in summer 2020 when Ford and ALD Automotive signed a shareholder agreement to create a new integrated all-makes leasing and fleet management business.
John Wright, FFM Managing Director, says: "We have two shareholders that are right in the middle of the EV transition so there is a lot of expertise we can draw on.
"Our free EV consultancy offers high level assistance with strategy, but I think, more importantly, we can offer more operational help on the ground to answer all the practical questions fleet decision-makers might have on their electrification journey."
This includes creating a bespoke charging infrastructure solution to provide convenient, reliable and connected EV charging everywhere a driver is likely to spend time, whether it's at home, at a workplace, in the city or out of town.
FFM has partnered with a range of highly respected EV specialists to provide an open, secure and robust network for fleet drivers.
The company is collaborating with charging point operators (CPOs) and e-mobility service providers (eMSP) to make EV charging available everywhere, including the workplace.
FordPass Connect modems are built into all-electric Ford products, which means fleet customers need only activate a subscription to gain further data and analytics to help fine-tune their EV fleet*.
While FFM provides services for all-makes company car and LCV fleets, there is a particular focus on being a specialist for all-makes van customers with bespoke specification requirements.
Wright says: "We're working with large fleets and LCV fleets that have made the switch to EVs; they are operating at scale with a mix of charging solutions needed.
"Some vans are at the depot, some are charging at home and others might need a mix that incorporates public charging."
Part of FFM's EV service includes a total cost of ownership (TCO) analysis to determine which vehicles are the right fit for fleets, as well as access to a Flexible Leasing product that opens up access to the Ford E-Transit van with up to 196-mile range** and All-Electric Mustang Mach-E products with up to 379-mile range***.
It means fleet customers can lease an all-electric Ford for shorter-term contracts, typically between six and 18 months, to give businesses a substantial amount of time to align their operations with areas like charging infrastructure, route changes and shift patterns.
Wright says: "We now have physical stock on the ground as part of our Flexible Leasing fleet and I think offering the chance for long-term EV evaluations is going to be really important, particularly for van fleets.
"A quick test around the block isn't going to cut it, you have to live with an EV.
"Flexible leasing can really help with making longer-term decisions."
FFM has also partnered with AA DriveTech to offer driver assessment and training, with a range of specialist support options for customers.
Wright says: "We need to get drivers into a real mindset change with EVs. "Leveraging the connectivity of these vehicles, combined with online learning and access to specialist training will really help fleet operators with making the switch. We're taking a much more pragmatic approach with the conversations around EVs and our goal is to help fleets make the most informed decisions about their electric future.
For more information about Ford fleet management visit:
www.fordfleetmanagement.co.uk or contact its experts today on information@fordfleetmanagement.co.uk or 0370 325 0023

Business customers only. Funding/finance solutions provided by Ford Fleet Management UK Ltd., BS16 7LB. Finance subject to status. Guarantees and indemnities may be required
*Ford Telematics is available for Ford vehicles with a FordPass Connect Modem. Eligible Fleet/business customers only. Subscription charges and FCS T&Cs apply.
**Based on full charge. Range quoted for best performing variant, Medium Wheel Base, Medium Roof Cargo Van, 390 Series, Speed Limited to 90kph. Targeted estimate range applies to an available configuration (and is based on CAE modeling using Worldwide Harmonised Light Vehicle Test Procedure ). Actual range varies with conditions such as external elements, driving behaviours, vehicle maintenance, lithium-ion battery age and state of health
***Based on full charge. Estimated range using WLTP applies to RWD model with extended range battery. Actual range varies with conditions such as external elements, driving behaviours, vehicle maintenance, and lithium-ion battery age