BMW, Lexus, Mini, Nissan, Polestar and Toyota have confimed their attendance at Company Car in Action (CCIA) 2022.
They will join Ford, MG and Volvo at the event, with more expected to be announced in the coming weeks.
CCIA is the UK's largest fleet ride and drive event. It takes place at Millbrook proving Ground, in Bedfordshire, on June 15-16.
Key fleet models now confirmed for the event include the BMW i4, Toyota bZ4X and Nissan Aryia.
More than 150 BEVs and PHEVs are expected to be available to drive at CCIA 2022, also including the Ford E-Transit, Mini Electric, MG ZS EV, Suzuki Across and Volvo C40.
Following its double award win at the 2022 Fleet News Awards, the BMW i4 will be available for test drives, alongside the iX SUV. CCIA visitors will also be able to see the new BMW i7 up close for the first time in the UK.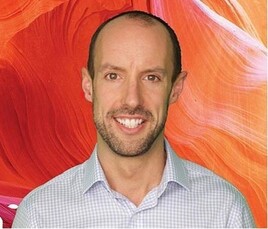 Steve Roberts, general manager for corporate sales at BMW UK, said: "2022 represents another milestone as BMW Group focuses on ramping up electromobility. We are very pleased to bring our latest all-electric offerings, including our forthcoming flagship model, to Company Car in Action."
Nissan will be bringing its all-new Aryia electric SUV and its new Townstar compact van.
Csaba Vincze, fleet director at Nissan, said: "It's a hugely exciting time for Nissan in the company car arena and we're delighted to be involved in Company Car in Action. We're truly proud to be heading towards an electrified future with more choice, more excitement and more accessibility on offer than ever before.
"Our all-new electric coupe crossover Ariya will be available to test-drive at the event. This incredible vehicle represents the ultimate EV experience: it embodies Nissan's Japanese DNA, offers a dynamic driving performance, and boasts one of the most spacious and luxurious interiors in its segment. Importantly, of course, it can travel up to 310 miles on a single charge (subject to official confirmation).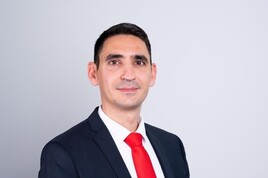 "Visitors will also be able to run the rule over the next generation of Nissan's fully electric compact LCV offering, Townstar. It's a vehicle designed to be a reliable, efficient and sustainable business partner, optimised to meet customers' ever-changing needs.
"We'll have an ICE model on display, but at launch a little later this year, Townstar will also be available with a fully electric powertrain delivering 177 miles of range under the WLTP combined cycle."
Toyota and Lexus will also be showcasing its electric models, with the new Toyota bZ4X making its CCIA debut, alongside the electric Lexus UX.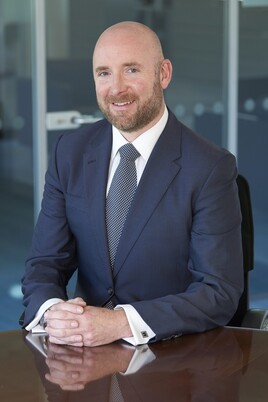 Stuart Ferma, general manager, fleet, Toyota & Lexus GB, added: "Globally, Toyota has already sold over 17 million electrified vehicles and by 2025 and intends to have no fewer than 70 products in its global electrified portfolio. In terms of battery electric vehicles, Toyota's first purpose-designed BEV, the Toyota bZ4X SUV launches in Q2 2022.
"As ever, the Toyota and Lexus range ensures business users can lead the way in the transition to electrified vehicles. Our latest offer includes 24 alternatively fuelled models, providing low (self-charging hybrid) and zero-emission (battery-electric and hydrogen) car and light commercial vehicle options.
"For example, the All New Proace City Electric van has joined Proace Electric, to provide short and medium panel vans with full electric powertrain options.
"The All-New Yaris Crossover uses Toyota's latest, fuel efficient self-charging electric drivetrain, whilst the All-New Highlander, Toyota's 7-seat SUV, features a full hybrid powertrain capable of pulling 2-tonnes.
"Lexus have also introduced the All-New Lexus NX SUV, unveiling a choice of Self-Charging Hybrid and, in a Lexus first, a Plug-in Hybrid Electric Vehicle (PHEV) option."
Polestar will also be at CCIA, offering drives of the Polestar 2.
Matt Hawkins, head of sales at Polestar UK, said: "Electrification remains the hottest topic in the fleet industry. Company Car In Action provides Polestar, as a pure performance electric only brand with a digital focus, a great opportunity to offer test drives in our flagship car, Polestar 2, and talk to fleets about the features of our products and the unique benefits that we can offer to our fleet customers.
"There is no substitute for seeing, touching and experiencing the product up close in person. From the minimalist design and refined performance to the cutting-edge technology, we look forward to talking to people about how Polestar can elevate each fleet proposition.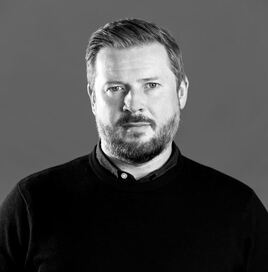 "CCIA in 2021 was a huge success and we're excited to be bringing our team of product specialists together along with our growing fleet team, to the 2022 event. We're excited to meet our existing customers and the chance to talk to new fleet customers. We understand that some are already EV experts and many are still new to the world of electric cars. The Polestar team will be on hand to provide information and guidance, no matter where people are on their EV journey."