Enterprise Rent-A-Car creates new graduate roles
Enterprise Rent-A-Car is offering a boost to the job prospects of university graduates by announcing almost 2,000 new positions will be made available over the course of the next year.
The new positions are for the company's management training programme. Graduates can choose to start their training at any of Enterprise's 450 branches across the country and with the opportunity to be promoted quickly, reach branch manager level within only two or three years.
Enterprise's newly appointed head of European operations, Khaled Shahbo, is an example of this, beginning his career at Enterprise on the programme.
Ashley Hever, Enterprise Rent-A-Car's talent acquisition director, said: "With 1,600 roles currently available and plans to add a further 400 later this year, more than ever we are looking for talented and motivated individuals who want to progress quickly, are open to new opportunities, and who enjoy teamwork and looking after customers."
AMT Leasing appoints Airmax Remote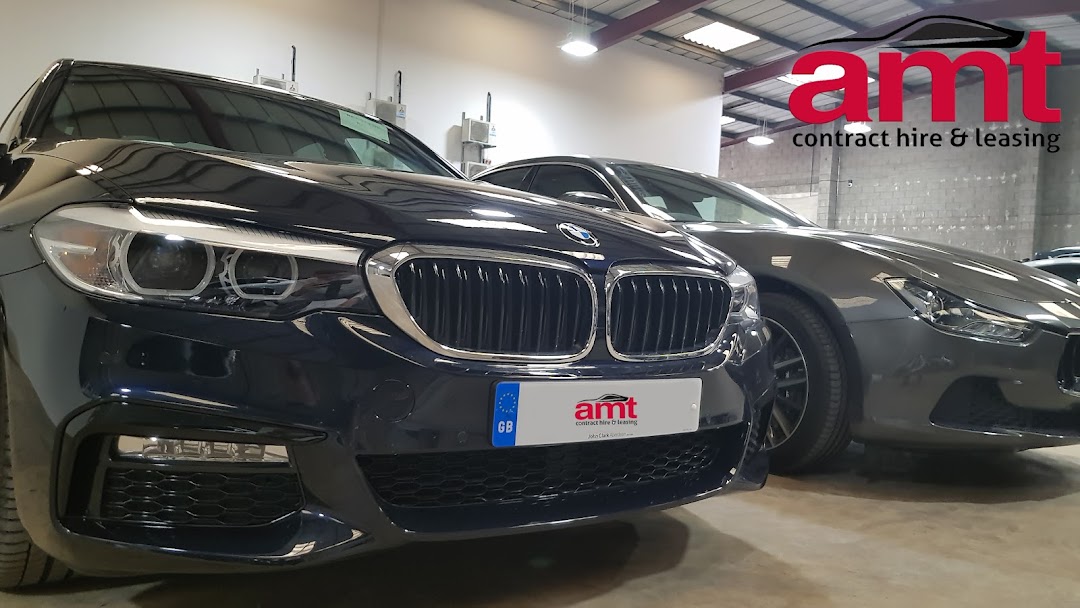 Airmax Remote has that AMT Vehicle Rental has implemented Airmax Remote's asset management telematics solution, 'Airmax Connect'.
Initially installed across AMT daily rental fleet of 1,600 vehicles, Airmax Connect records the location of AMT's fleet ensuring the security of the asset as well as notifying of any abuse such as high speeding, collisions or unplanned European travel.
In addition, Airmax Connect also provides AMT Leasing with pre-emptive remote vehicle diagnostics that notifies AMT Leasing to any vehicle health or potential maintenance issues across their fleet.
The Airmax Connect service will be implemented throughout its entire fleet including own book, short-term hire and contract-hire vehicles.
Roy Derek Langley, group procurement director at AMT Leasing, said: "As our business expands, it is vital that we ensure our assets are protected, whilst also having the ability to extract data from our fleet of vehicles to ensure efficient SMR.
"In less than six months, Airmax Remote has delivered the complete package with the Airmax Connect solution.
"From an SMR perspective, we now have the most robust system in place, providing valuable insight into the behaviour of the vehicles.
"With alerts triggered by vehicle data, we can plan for servicing and repairs to a vehicle before it becomes a critical issue, thereby benefitting our customers and protecting our assets."
FMG Repair Services launches new apprenticeship programme

FMG Repair Services has launched new apprenticeship programme this autumn, enrolling Thatcham Research as training provider.
It launched the programme earlier this month, initially looking for 30 Apprentices, across various disciplines, to join the scheme, which will last three years.
Successful recruits will enjoy a blend of learning sessions based onsite at Thatcham Research's Automotive Academy in Berkshire, while also benefitting from continuous on-the-job support, by way of a newly created mentor programme.
Approved by the Chartered Management Institute, the new mentor programme has been structured by the employer to ensure Apprentices get the support required in all aspects of learning and wellbeing, and links back to continuous development which is already embedded within the group.
Chris Pennell, technical director at FMG Repair Services, said: "Bringing more people into the sector, with a clear programme of education, skills development, on the job training, and ongoing support, is crucial to alleviating some of the pressures and concerns building during the last few years, where the technological advancement of vehicles has progressed at a pace far greater than anything we've experienced before."
Recruitment for the programme went live with Thatcham Research earlier this month, with a four-week window for those interested in the scheme to apply, and a planned start date of January 4, 2022.
Prolius reveals new brand identity and website

Prolius, has undergone a major rebrand, launching a new brand identity and website.
Originally known as Imastr, incorporating Fleetmastr and Jobmastr as their fleet and workforce platforms, the rebrand comes as Prolius is now focused on delivering a unified end-to-end digital operations solution for businesses designed to manage and improve their fleet and mobile workforce management.
The new identity sees the launch of two core products: Prolius Fleet and Prolius Workforce.
Commenting on the Prolius rebrand, co-founder and CEO Richard Stenson said: "Our new brand reflects the significant advances in our technological capabilities and we are proud to unveil this through the re-launch of our new unrivalled, integrated platform that seamlessly manages fleet operations and mobile workforces.
"Our aim remains to deliver improved, simplified performance and accelerated digital transformation across all businesses."
The Prolius management solution allows businesses of all sizes to automate their operations from a central location using web and mobile-based apps so that field and office staff are always connected.
Fleets can manage maintenance, vehicle inspections, incident management, compliance, driver behaviour, telematics and more. Through the Workforce platform, Prolius also enables the planning, management and tracking of remote workforce activity in real-time and centralises task management, data, workflow and communications.
National Windscreens takes step closer to carbon neutrality
National Windscreens has taken steps to further its environmental and sustainability objectives across all areas of the business.
A broader focus on environmental, sustainability and governance (ESG) is playing out across all facets of the UK economy. Elaine Duffy, compliance manager at National Windscreens, explained: "ESG is at the forefront of our operations, particularly with regards to energy efficiency, and we are increasingly focused on sustainability together with our impact on the environment.
"During the last 12 months we have put in place a stringent, new glass recycling policy and an environment safe waste policy across National Windscreens. This covers virtually every aspect of our operations."
Replacing a windscreen can mean a 44kg tariff of CO2 emissions, compared to near zero for repair. National Windscreens technicians follow a strict policy that makes sure it always repair where possible, operating within industry standards regarding when a windscreen can be repaired safely.
Already this year, across National Windscreens, targets are being met to gradually replace staff vehicles with new hybrid or electric-powered vehicles, and new fleets of technician vans introduced are of the latest Euro 6 standards.
Duffy said: "We identified that a significant aspect was the use of fuel in company vans and other vehicles. As well as cascading to electric vehicles for company cars, route planning for booked jobs ensured that fuel consumption was kept to the lowest possible figure whilst still meeting customer expectations."
Electric vehicle charging points have already been installed across National Windscreens, with the most recent being at our distribution and contact centre at St. Phillips in Bristol, where it is striving to become carbon neutral and achieve ISO 14021:2016.