Fleets wanting to make the switch to electric vehicles (EVs) face increased rentals after the Government cut the plug-in car and van grants.
Taken alongside rising energy costs and a lowering of the qualifying threshold, it means total cost of ownership (TCO) benefits for EVs have diminished in many cases versus internal combustion engine (ICE) vehicles.
Company car choice lists also have been turned upside down and the financial case for electric vans may now be even harder to make.
The Government defended the plug-in grant cut, plus changes to the eligibility criteria, saying it wanted to "refocus" grants on more affordable vehicles and reduce rates to allow more people to benefit from the funding available.
PLUG-IN FUNDING
The changes, announced just days before Christmas, saw the PiCG, which had given consumers 35% off the purchase price of an EV up to a maximum of £2,500, cut by £1,000 to £1,500.
The eligibility threshold for the electric car grant was also reduced, falling by £3,000, from £35,000 to £32,000.
Furthermore, hybrid electric cars, which had CO2 emissions of less than 50g/km and could travel at least 112km (70 miles) without any emissions, fell out of scope.
For small vans, 2.5 tonnes gross vehicle weight (gvw) or less, there was a cut of £500. The grant, which had given consumers 35% off the purchase price up to a maximum of £3,000, is now £2,500.
For larger vans, 2-3.5 tonnes gvw, the grant has also been reduced, from a maximum of £6,000 to £5,000. There were no changes to grant rates for vehicles weighing more than 3.5 tonnes.
The plug-in grant scheme has supported almost half a million EVs over the past decade, following its launch in 2011. But, with sales of zero-emission cars up by 89% and plug-in van orders more than 250% higher than in 2020, the reduction was inevitable at some stage.
Leasing companies have confirmed lease costs will rise. Arval says it is working closely with customers to understand the wholelife cost and the choice list implications of the changes.
"It is unavoidable that lease rates will rise, but the effects do vary significantly from vehicle-to-vehicle," explained Shaun Sadlier, head of consultancy at Arval UK.
"For a car costing less than £32,000 over 48 months, we're expecting the change to be an average of around £21 per month, but between £32,000-35,000, nearer £52 (per month)."
However, with some manufacturers adjusting prices to accommodate the recent changes, Sadlier says this could help "minimise the impact".
Almost two-thirds of battery electric vehicles (BEVs) previously eligible for the plug-in car grant (PiCG) now fall outside of its new scope. Of those 163 BEVs, just 62 still meet the terms, while the prices of another 30 were within £1,500 of the grant's new threshold.
PRICE REDUCTIONS
Stellantis brands – Vauxhall, Peugeot and Citroën – have since reduced the list price on some plug-in models to allow them to still qualify for the grant.
But, unlike March 2020, when the Government cut the electric car grant from £3,000 to £2,500, and excluded models that cost more than £35,000, most manufacturers are not rushing to reduce prices again.
Ashley Barnett, head of consultancy at Lex Autolease, said: "For a three-year contract, for those manufacturers that don't react, the changes are going to push the price up by around £60-£70 per month."
Pricing experts at Cap HPI added to fleet woes by predicting changes to the plug-in grant also may have a negative effect on used BEV values, while increasing new car prices.
When the Government last cut the grant and changed the eligibility criteria, Cap HPI advised there would be no residual value impact, as used values for most affected models were generally not close to list price, or effective cost new, after the grant was applied.
Decreases in new car prices were unlikely to put pressure on used car values, it said. This time, however, the changes come on the back of record-breaking rises in used car values through the past year and, although BEVs were slower to increase than ICE equivalents, three-year-old values are now up by 17.7% year-on-year.
When the increases in used car values are combined with the effects of the supply issues impacting the delivery of new cars, used retail values for many BEVs are already close to, or even above, the new car purchase price.
Dylan Setterfield, head of forecast strategy at Cap HPI, said: "In the short term, this is likely to accelerate a reduction in used EV values, which were already expected, particularly once the new car supply situation eases and especially for those cars reduced below £32,000."
However, he adds that the grant changes could not only increase the price of new cars available today, but also of future BEV models launched in the UK, because the grant threshold will no longer be restraining new car price levels for most electric cars.
CHOICE LIST IMPACT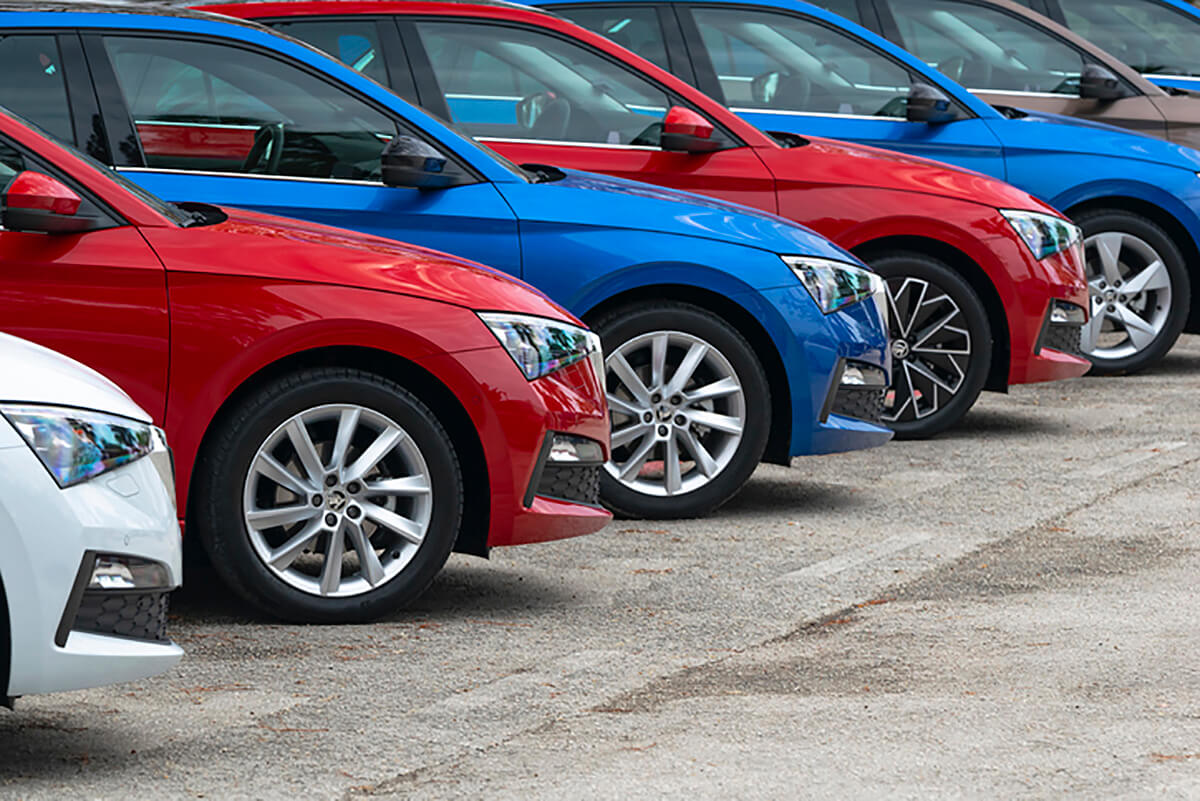 The immediate impact on pricing, however, is already proving disruptive for fleet choice lists, according to Nick Jones, manager of the strategic relationships team at Hitachi Capital Vehicle Solutions, which looks after the leasing company's major corporate accounts.
He explained how one fleet, which runs a ultra-low emission vehicle (ULEV)-only scheme with a £40,000 P11D limit, had 154 vehicles available for quoting where 60 were below its £400 monthly threshold. Now just 12 cars – a reduction of 48 – meet all of its criteria following the changes to the grant.
Jones said: "The ID3 and ID4 were their two most popular vehicles. They can't get either now, which means drivers are going to have to make more of a contribution to bridge that gap than they previously had to do.
"It's putting a lot of strain on choice lists. We're seeing anything from a £30-70 a month increase in rentals."
To counter the issue, particularly with the semiconductor shortage still impacting vehicle supply, fleets are being persuaded to order electric vehicles early.
Jones explained: "Where we know there is a volume commitment, we can get the order in for a batch of vehicles, secure them at a discount the OEM is happy with, and then attach drivers to those orders when they become available."
He also recommends fleets give drivers the option to trade-up by topping up allowances to access a wider range of plug-in cars.
Barnett, however, is concerned that, while fleets that have already started to make the switch to electric will continue with their journey, many that have not, will now hold back.
He said: "Those who were contemplating the move to electric, when it comes to a traditional company car fleet, may now put the brakes on, especially with the Budget due in March.
"My fear, from a sustainability perspective, is that companies will decide to give everybody cash and let them do their own thing.
"We can't carry on throwing money at EVs, but we've got to make sure that whatever signposts we're getting from the Government gives the market confidence."
ELECTRIC VAN CONCERNS
The deployment of electric vans is "still very much on a knife edge", according to Paul Hollick, chair of Association of Fleet Professionals.
The Government says it intends to end the sale of new ICE vans from 2030, at the same time as petrol and diesel cars. However, that is just one or two replacement cycles away for many van fleet operators and the electric van market is still in its infancy.
Figures from the Society of Motor Manufacturers and Traders (SMMT) show that the uptake of fully electric vans soared by 142.3% in 2021, although, given the low starting base, this equated to a relatively modest 12,759 zero emission vans and a total market share of 3.6%.
Fully electric cars, however, grabbed an 11.6% share of the new car market, with 190,727 BEVs registered in 2021.
Hollick explained: "With electric vans, cutting the grant just increases the wholelife costs, which leaves fleets asking the question whether it's worth sticking with diesel for a bit longer."
Instead, he believes the Government should have continued to fund the plug-in van grant at the same level or even "ramped it up".
"These are specialist bits of kit and they are expensive and, particularly with the larger vans, a lot of fleets are struggling with the wholelife costs versus a diesel equivalent," he said.
"This just doesn't help. Something needs to fundamentally change for the vans to be adopted, because each day the challenge becomes even greater."
One of the country's biggest adopters of plug-in vans, British Gas, is planning to fully transition its fleet of almost 11,000 cars and vans to electric by 2025.
MAKING THE FIGURES WORK
However, head of fleet, Steve Winter, admits that he expects his costs to rise. Fleet calculations were already being impacted by rising energy prices, but the reduction in the Government grant is making it is even more difficult to make the sums add up.
Winter said: "Our TCO model is quite fragile at the moment because of the changes to the plug-in van grant." Manufacturer discounts have disappeared for many fleets, with the semiconductor shortage hitting supply, and the cost of some vehicles has increased.
"These are all hitting the TCO model," added Winter. "At the moment the TCO model is ok, but with discounts and grants disappearing this will have a dramatic effect on the monthly lease cost."
Winter says he will also be impacted by a new limit on the number of times a fleet can apply for the plug-in grant.
Each business, organisation or individual may receive up to 1,000 grants each financial year (April 1 to March 31), with limits only applying to end users and not to lease companies. British Gas expects to be ordering about 1,500 EVs each year for the next three years.
The utilities company has 2,000 electric vans on order, with 1,000 having joined the fleet already.
"We've got some price protection on those vehicles from Vauxhall, but they will now only qualify for the reduced grant," Winter said.
Christopher Caddick, head of business development at JCT600 Vehicle Leasing Solutions (VLS), gives his views on the plug-in grant changes - click here.