A new regulator called Ofcharge is being proposed to govern targets and ensure every part of the country has accessible, available and affordable charging for their electric vehicle (EV).
Part of a new seven-point plan, published by the Society of Motor Manufacturers and Traders (SMMT) today (Wednesday, February 15), the automotive trade body says that, while most current plug-in car drivers charge at home, public charge points remain critical to consumer confidence and are still relied upon by many fleets, as well as the third of British households that do not have designated off-street parking.
The plan, designed to drive collaboration between Government, industry and all other stakeholders, calls for mandated targets for infrastructure rollout, backed by an independent regulator to keep consumers at the heart of planning.
"Range anxiety has been replaced by charging anxiety," Mike Hawes, SMMT
The new regulatory body, 'Ofcharge' (the Office of Charging), would monitor the market, including charging price levels and affordability, and to enforce regulated minimum standards.
The SMMT says that this would keep the consumer at the heart of infrastructure planning and rollout to ensure every region of the UK is in readiness for the end of sale of new petrol and diesel cars in 2030, with a unified approach bringing together drivers, charge point operators, energy companies and local authorities.
Mike Hawes, chief executive of the SMMT, explained: "Our plan puts the consumer at the heart of this transition, assuring them of the best possible experience backed by an independent regulator.
"With clear, equivalent targets and support for operators and local authorities that match consumer needs, Government can ensure the UK has a charge point network that makes electric mobility a reality for all, cutting emissions, driving growth and supporting consumers across the UK."
Drivers face a growing regional divide in charge point availability. At the end of 2020, the ratio of electric cars to standard public chargers was 1:37 in the north of England, compared with 1:26 in the south – and in 2021, the ratio deteriorated significantly in the North to 1:52, compared with 1:30 in the south.
The SMMT is proposing a nationally coordinated and locally delivered infrastructure plan that puts the needs of consumers first, while also giving charge point operators and local authorities certainty to install the right number of the right chargers in the right places ahead of need, across every part of the UK.
Since 2011, Government, local authorities and the charging infrastructure sector have successfully delivered a 3,000% increase in the number of standard public charge points, and the UK's provision of one rapid charger per 32 battery electric vehicles is the best in the Western world, behind only China (1:11), South Korea (1:12) and Japan (1:17), says the SMMT.
However, as demand for EVs has surged – accounting for more than one in six new cars in 2021 – standard public charging infrastructure has struggled to keep pace.
Plug-in cars on the road grew by 280.3% between 2019 and 2021, but standard charge points increased by just 69.8% over the same period.
Meanwhile, the SMMT says that battery electric cars in the parc rose by 586.8%, whereas rapid/ultra-rapid charger stock grew by only 82.3%.
Hawes said: "The automotive industry is up for the challenge of a zero-emission new car and van market by 2035.
"Delivering this ambition – an ambition that would put the UK ahead of every major market in the world – needs more than automotive investment. It needs the commensurate commitment of all other stakeholders, especially the charging industry as surveys show that range anxiety has been replaced by charging anxiety."
Investments are being made in public charging with the Government's Rapid Charging Fund allocating £950 million to rapid and ultra-rapid charge points, £620m for zero-emission vehicle grants and infrastructure announced in the Net Zero Strategy, and a commitment that all new build homes will include an electric vehicle charging point.
Chris Pateman-Jones, CEO of Connected Kerb, says that regional disparities in public electric vehicle charging rollouts must not prevent drivers from realising the huge benefits of driving electric.
"Only by overcoming these disparities can we achieve a fair and equal transition to cleaner transport," he saiid.
"We welcome the SMMT's call for new standards that would guarantee social equity in provision of charge points and ensure no one is left behind in the UK's electric vehicle transition.
"Councils and developers can often be put off installing electric vehicle charge points due to the perceived high up-front costs of installation and a lack of transparency over network performance and driver tariffs.
"Any new regulator should seek to cut through this confusion and encourage the use of large scale, long term contracts that measure operator performance, not only against economic, but also social and environmental targets.
"For the UK to deliver a full societal transition to EV, access to convenient, reliable and affordable charging infrastructure must be removed as a barrier to adoption, no matter where in the UK you happen to live."
Fleet Evolution founder and managing director, Andrew Leech supports the SMMT's seven-point plan. He said: "While manufacturers have made great strides with new electric models, with more than 50 set to be launched this year alone, there has been precious little co-ordinated activity on chargepoints to meet the growing demand.
"At a time when many companies right across the country are looking to go electric, they are being held back by a lack of investment in public chargepoints and especially in our largest northern cities.
"A major concern is kerbside and lamp post charging as this is a significant problem area for the 40% of us who can't charge at home."
A recent EV attitude survey that Fleet Evolution carried out in conjunction with Aston University revealed that the factors that made people hesitate in making the transition to EVs, were 36% cost, 28% range anxiety and 25% lack of public charging.
Charging infrastructure was an area where lack of detailed knowledge was clearly apparent, with some 67% of those surveyed saying they did not live within five minutes of a public chargepoint.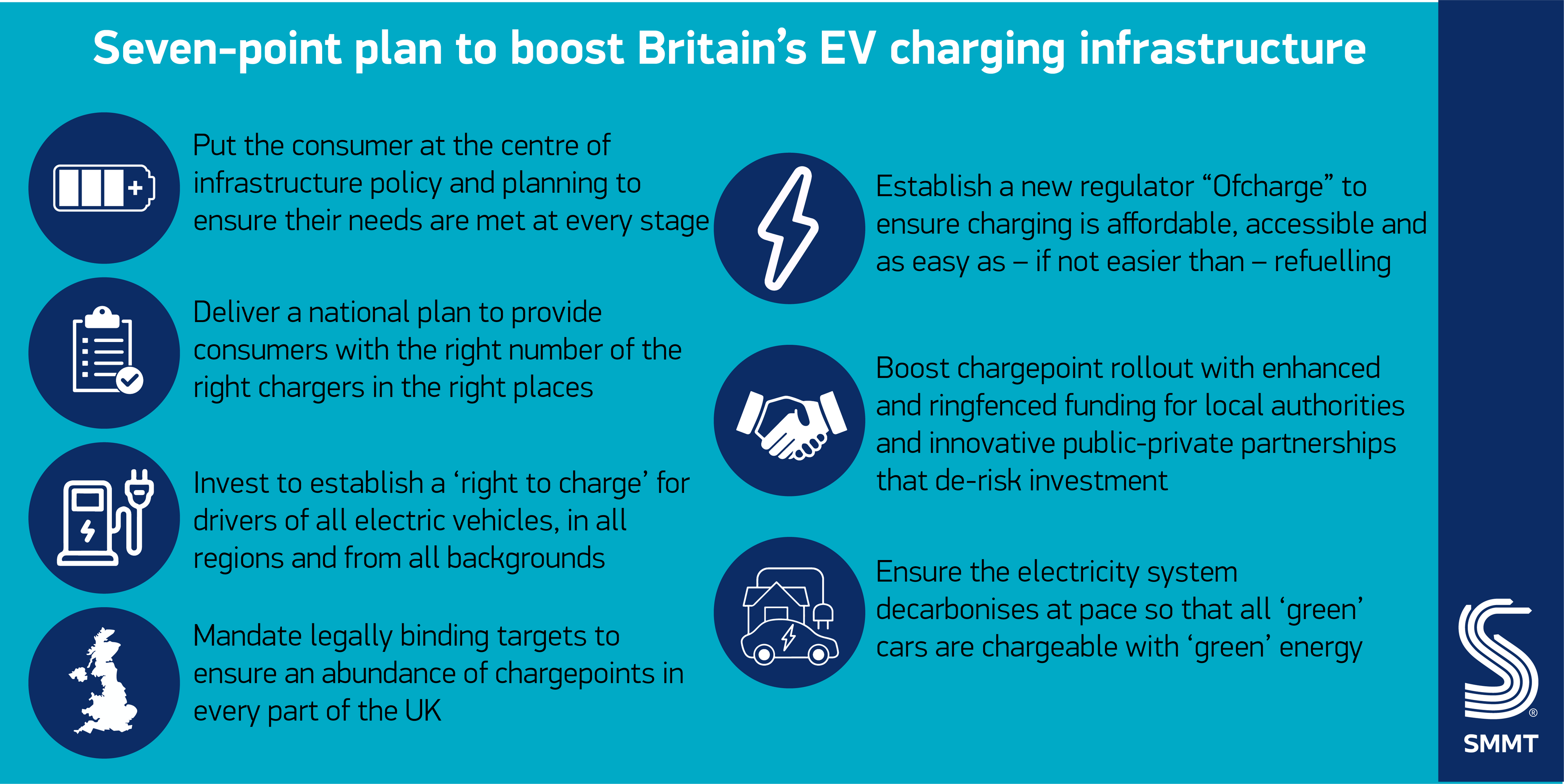 > Interested in comparing electric vehicle data? Check out our EV tool.
> Interested in ensuring the efficient use of EVs. Check out our dedicated editorial sections: Insight & policy | EV news | Charging & infrastructure | Costs & incentives | Benefit-in-kind | EV case studies | EV road tests