Hyundai and Kia have showcased a pair of premium electric SUV concepts at the LA motor show, suggesting that the two brands could be set to launch a Range Rover rival in the coming years.
The two concepts are based on the same E-GMP platform, which underpins the current Hyundai Ioniq 5 and the Kia EV6.
Hyundai refers to its Seven concept as a "category bending" electric SUV, with a long wheelbase and flat floor that's said to create a "completely new class of vehicle".
It features pillarless coach doors, a glass rear hatch and Parametric Pixel lights, which provide a distinctive light signature and provide a visual nod to the Ioniq 5.
The Seven hints at what the upcoming Ioniq 7 will look like, although it's likely the styling will be toned down and the two swivelling armchairs and bench seat will be replaced by a more conventional three-row seating arrangement.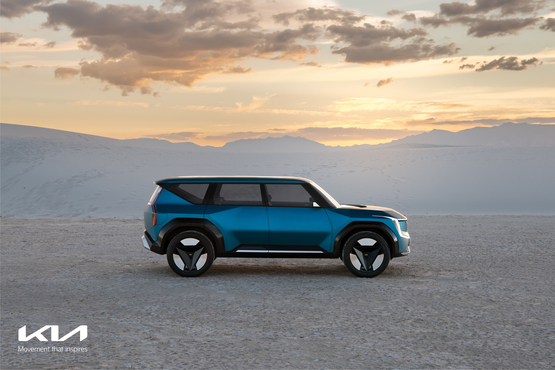 Kia's EV9 concept offers a utilitarian look from the outside but features a more conventional interior layout. It retains the pillarless coach doors from the Seven, although its unlikely these will feature on production versions of either car.
The EV9 has a slightly shorter wheelbase (3.2m vs 3.1m) and shorter overhangs, suggesting it will have a smaller footprint than the Seven. It is, however, almost as big as a Range Rover at 4.9m in length and more than 2m wide.
Both cars are said to offer a range of 300 miles and have a rapid charging capability of 10%-80% in 20-30 minutes.
Production versions of the Hyundai Ioniq 7 and Kia EV6 are expected to be revealed by 2024.