Hyundai has showcased Metamobility, a new concept which combines mobility with robotics and virtual reality.
The car maker unveiled its vision at the Consumer Electronics Show, in Las Vegas. It believes robotics is an essential part of its transformation into a smart mobility provider.
With Metamobility, Hyundai has the goal of pioneering a smart device-metaverse connection that will "expand the role of mobility to virtual reality".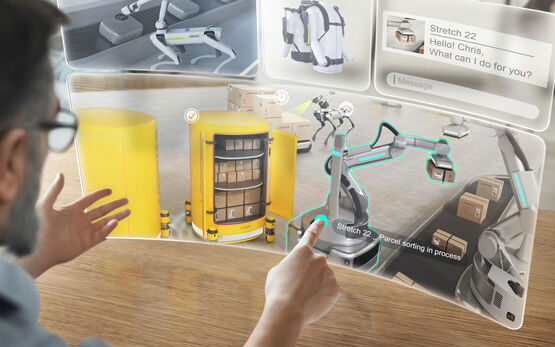 The company envisions that the distinctions between future mobilities will be blurred through the further development of robotics technology, such as AI and autonomous driving.
"At Hyundai, we are harnessing the power of robotics to achieve great things. We envision future mobility solutions made possible by advanced robotics — even expanding our mobility solutions to Metamobility," said Euisun Chung, the Group's executive chair, during his presentation. "This vision will enable unlimited freedom of movement and progress for humanity.
Hyundai expects that cars will serve as smart devices to access virtual spaces, like meeting rooms, while robotics will act as a medium to connect the virtual and real worlds. This metaverse-robot connection will allow the user to guide a robot in the real world, remotely.
Hyundai Motor Group president and head of transportation-as-a-service division Chang Song explained: "The idea behind Metamobility is that space, time and distance will all become irrelevant. By connecting robots to the metaverse, we will be able to move freely between both the real world and virtual reality."
Hyundai also revealed its Plug & Drive (PnD) and Drive & Lift (DnL) modular platforms. These concepts are designed to enable traditionally inanimate things, from small objects to community spaces, to move autonomously.
A number of robots based on the platform are on display at CES, including public transportation and commercial delivery vehicles.