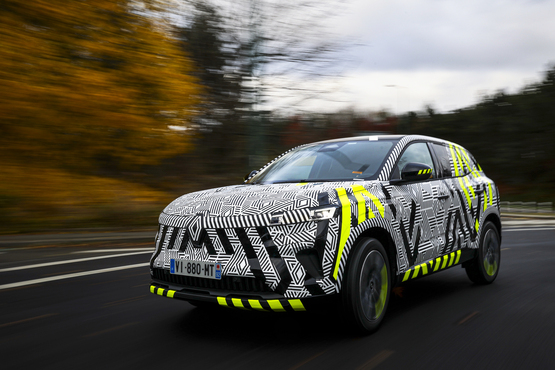 Renault has revealed teaser images of the new Austral SUV, which will replace the Kadjar as its core crossover model.
The Austral is in the final stages of its development and remains camouflaged ahead of its official unveil in the spring.
In the coming months a fleet of 100 Austral prototypes will cover more than 1.2 million miles across France, Spain, Germany, Romania and on track.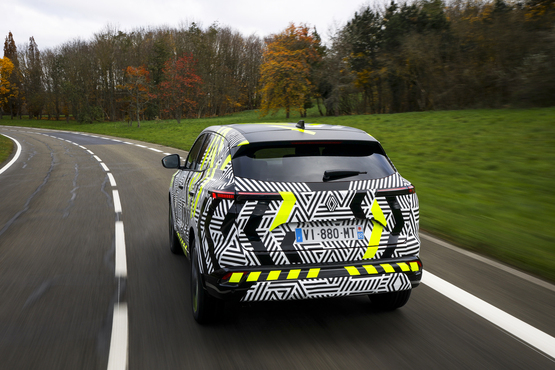 When it goes on sale later this year, the Austral will have a petrol hybrid-only powertrain line up, which will include a latest-generation E-Tech hybrid, a 1.3 TCe unit with a 12V mild hybrid solution and, for the first time in the Renault range, a 1.2 TCe unit with 48V mild hybrid technology.
Renault says the engines will offer reduced CO2 emissions – from 105g CO2/km (for the E-Tech engine according to the WLTP cycle, subject to approval) – and up to 200PS maximum power.
The new images suggest the Austral will be styled more closely to the new Megane, which will be available to order from February as a fully electric model.