Close Brothers Motor Finance has appointed Alex Griffin as its director of product.
Griffin will be responsible for ensuring that the company develops its product function to meet the needs of clients, to continue to bring new products to market, the company said.
He joins from Cox Automotive where he worked as head of product. He brings more than 18 years working in the automotive industry, including roles at Ford, Santander and NextGear Capital.
Seán Kemple, managing director at Close Brothers Motor Finance, said: "His expertise, knowledge and vast experience in the industry will help us to continue to deliver a seamless service to our dealers and customers, now and in the future."
Ben Fish named new network operations director at Renault UK
Renault UK has appointed Ben Fish as its new network operations director, taking over the role from Tim Marriott.
Fish joins the company from Seat and Cupra UK, where he most recently held the role of director of UK sales.
Renault says that he played an instrumental part in leading and developing the brand launch strategy for the Cupra brand, making him the candidate to drive Renault's ongoing transformation in the UK.
Renault UK managing director, Guillaume Sicard, said: "Starting with the launch of the all-new Megane E-Tech 100% Electric this year, Ben is perfectly placed to guide Renault on this exciting new chapter with our Network partners."
Yodel announces new appointments to leadership team
Yodel has announced two new appointments to its leadership team to help support further operational development across the business.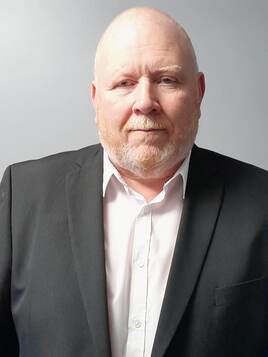 Steve Byrne joins Yodel as its new head of sort, where he will oversee the company's parcel processing operations.
Byrne has more than 35 years' experience in the handling sortation of parcels across the logistics industry, having previously held senior positions at companies including Royal Mail and Hermes.
Yodel said he has a strong background in implementing the use of technology and innovation to meet fast-changing consumer needs.
Stuart Craig has also been appointed as Yodel's head of transport and will oversee the company's delivery operations.
Craig has more than 20 years' experience in fleet and operations management, having previously spent 10 years in leadership roles at DPD, as well as eight years as national transport and operations manager at World Fuel Services (WFS).
Carl Moore, chief operating officer at Yodel, said: "The last two years have seen the substantial growth of our business across the board and the pandemic has undoubtedly accelerated the trend towards online shopping, which has proven that it's here to stay.
"While we continue to invest heavily in new technology and innovation to handle increased demand, these appointments also reinforce our commitment to investing in our people and bringing in those that will help us take our business to the next level."
Targa Telematics appoints Ami Mintzer as connected car director
Targa Telematics has appointed Ami Mintzer as its connected car director, where he will promote the company's international growth, with a focus on the business of connected cars in the European fleet management market.
With more than 25 years' experience, Mintzer has extensive knowledge of the sector, having worked at various companies as head of sales and business development in the connected car space.
Alberto Falcione, vice president sales of Targa Telematics, said: "We're pleased that Ami has joined our team of professionals. His long experience and in-depth knowledge of the sector will allow us to further boost Targa Telematics' growth in Europe and will help us to consolidate our market presence."
Nigel Hampson joins Point S Tyre and Autocare Network team
The Point S Trye and Autocare Network has appointed Nigel Hampson as business development/project manager.
He will be responsible for business development in the Southwest region, as well as overseeing new product developments, focusing on growing and strengthening the Point S Tyre & Autocare Network.
Hamspon has been in the tyre industry for more than 25 years, bringing with him experience gained in a variety of roles, the company said.
Wayne Daniel, UK network operations manager, said: "The Point S Tyre & Autocare Network is committed to strategic growth in the UK, working with ambitious members who share our vision and want to futureproof their business.
"We are delighted to welcome Nigel into the team during such an exciting stage in our development."