Pendragon
Pendragon Vehicle Management
Pendragon Vehicle Management is a leading fleet management company in the UK, and part of the automotive group behind Evans Halshaw and Stratstone.
Pendragon Vehicle Management (PVM) have been helping UK businesses reduce the cost and administrative burden of operating a fleet of vehicles for over 30 years, and specialise in all aspects of fleet funding and fleet management, using a combination of experience, service and technology to tailor solutions to businesses.
Products and services include contract hire, fleet maintenance management, daily and flexi vehicle rental, risk management, accident management and roadside assistance, and also operate the popular 'Pendragon Let's Drive' Salary Sacrifice car scheme.
For fleet managers we aim to reduce costs, advise on vehicle policy and reduce the burden of administration through our leading online fleet management system.
OUR STRATEGY
Choice - We supply all automotive marques, providing expert and impartial vehicle and funding advice that's tailored to fit your business needs perfectly.
Value - Pendragon PLC buys and sells more vehicles than any other business within the UK. Our manufacturer relationships and regular benchmarking of our fleet funding partners also ensures our lease rentals remain competitive in the marketplace.
Service - We are an accredited 'Investors in People'​ organisation, whose team members consistently go 'the extra mile'​ for customers. Our investment in technology supports us in our mission to deliver a first class experience for fleet managers and drivers. We are also an accredited 'Van Excellence' partner and a member of ACFO.
Convenience - Our processes are focused to make life easy for all customers and drivers so when it's time for maintenance or repair, vehicles can be collected from the driver and taken to one of our UK servicing centres. Equally, to order a new vehicle this can be done online using our purpose built fleet management portal. Pendragon also operate a 24 hour driver helpline and supply a driver app.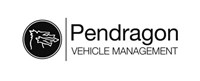 Address:
Pendragon Vehicle Management, Pendragon House, Derby, DE21 4AZ
Telephone:
01332 267 389