Porsche - Manufacturer Profile
Porsche - Vehicle Reviews
4 Apr 2014
The Macan's presence in Porsche's line-up may still disappoint some die-hard 911 enthusiasts but having a crossover in your model range is now essential for all manufacturers to remain viable in global markets.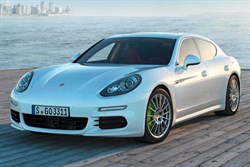 25 Jun 2013
Sub-75g/km of CO2 places plug-in hybrid on the radar of high-end user-choosers.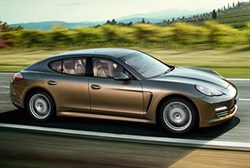 16 Dec 2010
It used to be that luxury saloons were cars for people in the upper echelons of the business world to be driven in.
Porsche - News
17 Jun 2021
Porsche will return to Company Car in Action for the third consecutive year, offering visitors the opportunity to drive the new fully-electric Taycan.
4 Dec 2019
Two electric vehicles (EVs), the Porsche Taycan and Tesla Model X, have both received five-star safety ratings from Euro NCAP.
28 Mar 2019
Thatcham Research updates security rating after new information around the specification of a motion sensor function on the key fob is provided by Porsche Cars (GB).