Review
##BMW X5--left##THE second model to be built at BMW's Spartanburg, South Carolina, factory after the Z3 sports car, the X5 is further proof of the remarkable resourcefulness of BMW's product planners. Not content with producing just another 4x4, BMW wanted a car that presented no compromise to existing divers of conventional sports saloons, with dynamic qualities undiminished from what a BMW buyer could expect from, say, the BMW 5-series saloon. The result is the X5, BMW's unitary-bodied Sports Activity Vehicle (SAV) which transcends the more traditional tagline of Sports Utility Vehicle to offer a great driving experience with the added ride height and off-road capability that a traditional 4x4 brings. Available at launch last October in 4.4i and 4.4i Sport forms, powered by the same 286bhp V8 as found in the 740i and 540i models, the range has been supplemented since by the 231bhp 3.0i and 330i Sport models, priced from £33,000 on the road. Later this year, the 330d, powered by the acclaimed 3.0-litre common rail diesel as found in the 330d and 530d models. will complete the range with prices to be announced. Here we drive the X5 4.4i, which costs £44,000 on the road.
CO2 emissions and fuel consumption data correct at time of writing. The latest figures are available in the Fleet News fuel cost calculator and the company car tax calculator.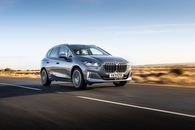 The second-generation car has been given a thorough going-over and it looks all the better for it.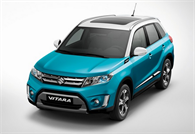 Affordable sport utility motoring, with extra large loading capacity and an imposing new look