We look at three solutions that could help ease or accelerate a fleet's transition to electric vehicles, as well as increase efficiencies and reduce costs.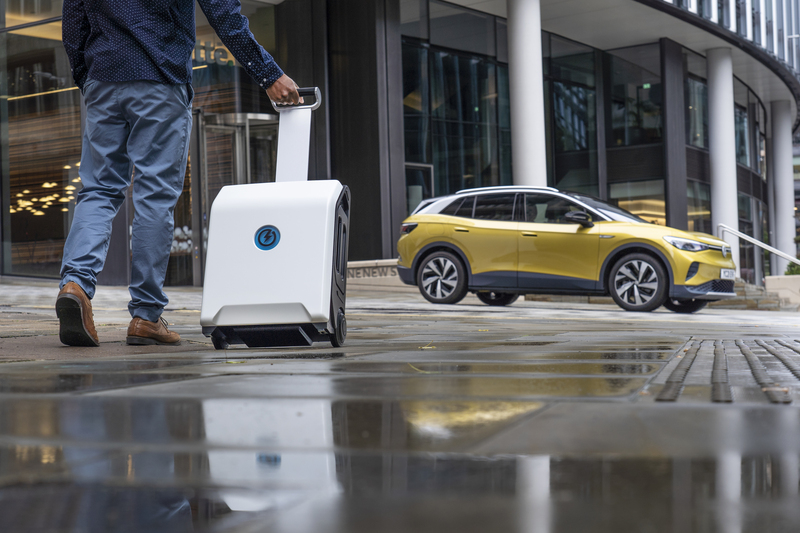 1 Zipcharge go
One of the major obstacles facing fleet-decision-makers seeking to electrify their fleets is the question of employees who do not have ready access to home charging.
Where an organisation doesn't operate a back-to- base model in which vehicles are charged at a depot, this means a driver is reliant on off-street, destination or rapid charging, all of which are potentially less convenient and/or more expensive than charging at home.
This is an issue ZipCharge aims to tackle with its Go unit.
Founded by Richie Sibal and Jonathan Carrier, the London-based company has developed a portable charger.
It is the size of a small suitcase, weighs from 25kg and contains lithium-ion batteries with capacities of either 4kWh or 8kWh.
This can be charged at a domestic three-pin socket before being transported – it is wheeled and has a retractable handle, again, similar to a suitcase – to the vehicle where it will take either 30 or 60 minutes to transfer its charge to the BEV, dependent on the version of Go being used.
This is, says Carrier, enough charge to power a BEV for up to 20 miles (4kWh version) or 40 miles (8kW), which means it can be used in place of a home charger or in a number of other situations to help a fleet increase efficiency and reduce charging costs.
"ZipCharge Go was entirely conceived with the fleet market in mind," says Carrier.
"We've done a significant amount of work over the past year-and-a-half speaking to a range of different prospective customers.
"We've been fortunate that we've had the privilege of speaking to car rental fleets, to car-sharing, to return-to-base operations through to logistics providers.
"We've had the opportunity to learn from them – not to pitch our solution, but to gain an understanding of what their needs are."
Automotive industry experience
Both Carrier and Sibal are steeped in automotive industry experience. Sibal has spent more than 20 years in electronics, software and systems engineering and leadership at manufacturers including McLaren Automotive, London Electric Vehicle Company (LEVC)/London Taxi, Lotus Sportscars and Gordon Murray Automotive.
Carrier has worked for a similar time in product planning, commercial and strategy at OEMs and start-ups including McLaren Automotive, JLR, Mazda and Fiat. The pair worked together at McLaren.
"My career has been in product planning and product strategy, which means I've been involved in conceptualising a product from the ground up, working with the designers and engineers to say who is the market? What's the car for? How will they use it? How do you deliver it?," says Carrier.
"In the car industry we're absolutely focused on total cost of ownership (TCO) and, particularly, fleet users.
"I've done it with cars like the Jaguar XE, for example, and we've applied exactly the same philosophy in the conceptualisation of a car as we have to this charger and, therefore, incorporating the needs of the fleet market."
Sibal began developing the product in March last year, with Carrier joining in October.
"Many fleets will typically operate on a daily mileage of somewhere between 20 and 50 miles, and our 8kWh can deliver up to 40 miles, so it's well suited to the daily operational needs those fleets have.
"However, we recognise that not all fleets are homogenous in terms of their driving distances and profiles, so we don't see the Go as a solution for every fleet in every circumstance."
He says that as well as a replacement for a home charger, the Go can be used in a variety of ways to help fleets optimise their operations.
Destination charging
Carrier says this includes using the Go for destination charging to fit the process into a vehicle's daily operation.
"If you take fleets that have a 30-minute to one-hour dwell time where an engineer may, for example, be mending a boiler or servicing a photocopier, they can use that time to charge their vehicle using Go no matter where they are parked," he says.
"Allowing a fleet to charge during its normal operations increases the range of a vehicle, not only by the mileage from a Go unit, but by the distance the vehicle would have to drive to a charge point.
"It also increases the efficiency of the asset because it charges while the employee is doing their job, so it reduces downtime as well.
"This is a far more efficient way of deploying charging. It fits around how a fleet would otherwise
operate the vehicle and increases the efficiency of the asset which, ultimately, improves the customer service of their end operation."
The Go also has a three-pin plug socket which means it can be used to power tools and equipment which would otherwise be powered by electricity generated by diesel.
"It can reduce CO2 emissions that way as well," says Sibal. "4kWh is quite a lot: a domestic home uses about 4.4kWh a day if it doesn't have electric heating."
Carrier says the Go can also be used to complement depot-based chargers which may reduce any need for a costly upgrade to a depot's grid connection or reduce the number of chargers which may be needed.
The unit will also be able to integrate with transparency and efficiency.
Sibal adds: "We're designing the back office from scratch, which allows us to develop a rich API (application programming interface) that will allow our cloud network to interact with any fleet network in accordance with their requirements.
"Just like fleet managers have fleet management software, if they take a take a large number of the units, we will provide them with charger management software.
"That will allow them to learn and optimise the deployment of the chargers to where they can be most effective for their fleets.
"Therefore, the API interfaces with their fleet management software, not only for utilisation and TCO tracking but, critically, as and when they deploy their vehicles, how and when the ZipCharge Go should be deployed and to which vehicles to maximise its utilisation and therefore the efficiency gain a fleet can realise."
First units due Q4 2022
ZipCharge will begin trials with select partners from next spring with a delivery of the first units to customers expected in quarter four.
"We are looking for fleet partners who would be willing to work with us so we can get some realworld learning and feedback," says Carrier.
"We want some tangible data that we can share publicly that says 'this is the real impact and benefit' and then, hopefully, that becomes a trigger for other fleets to go 'that's worth looking at'."
Go will be available to buy either outright (price has yet to be announced) or leased through a subscription from £49 a month.
Further product development is due to follow.
"We have a roadmap over the next six-to-eight years, where we have forecast and planned in improvements in battery chemistry and energy density," says Carrier.
"This means we can either make that 4kWh unit lighter with the same energy, or keep the weight the same and increase the energy density.
"We have plans for a range of different products as well as how those are deployed, but we are not talking about those at the moment.
"They are all a part of delivering our vision and that vision is to democratise EV charging so we can allow anybody to charge no matter where they park."
2 Fleetcharge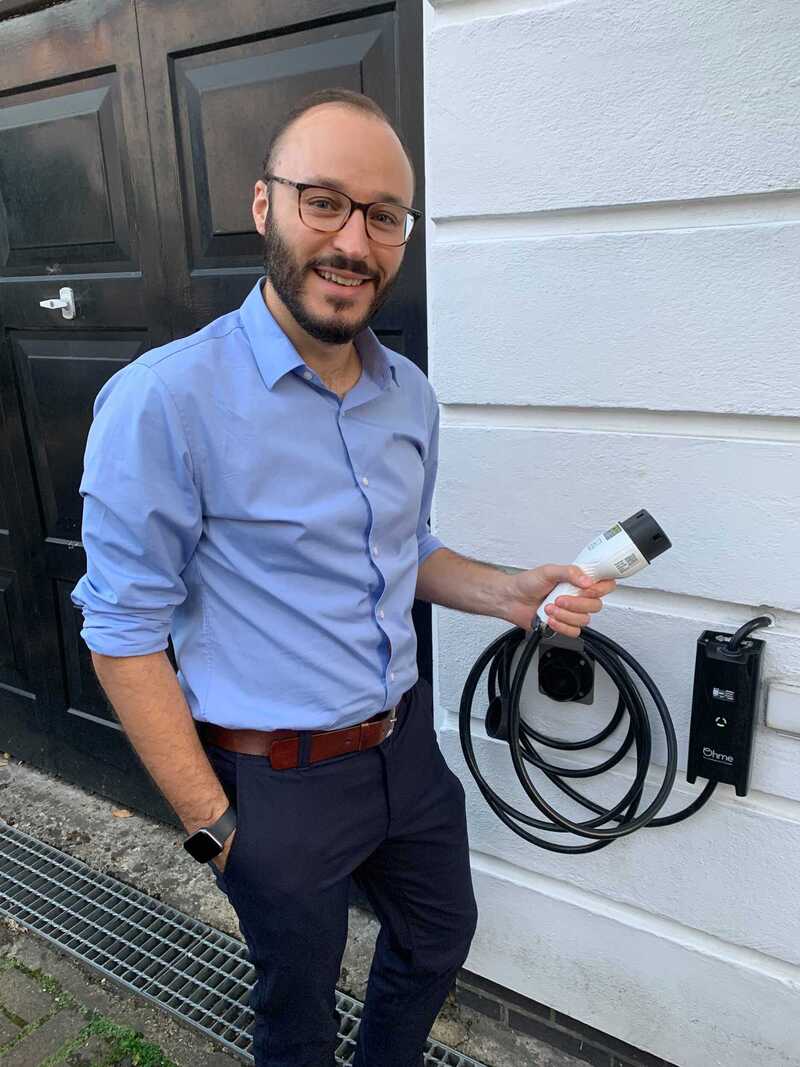 Parking platform JustPark is aiming to help fleets tackle the problems caused by a lack of off-street home charging through its new FleetCharge solution.
JustPark promises to provide fleet drivers with a dedicated off-street charger within five minutes' walk of their home, allowing them to charge overnight.
"The idea of FleetCharge is that we're unlocking the power of community charging by using our 'superpower' of finding and sourcing spaces to knock down the barriers to EV adoption," says Mike Strahlman, director of EV at JustPark.
"As well as peer-to-peer locations, we have partnerships with thousands of B2B sites across the country that have multiple spaces which are under-utilised.
"We can electrify those spaces and guarantee fleets access to their dedicated chargers when they want them, effectively creating private chargers and a private network for each fleet operating customer."
Strahlman says chargers will be located either at one of JustPark's existing 50,000 parking locations or at a new site.
Chargers will be located at a mix of domestic, business and parking facilities, and always available for the designated user.
Octopus Energy Services will install and manage the charging units, and will allow fleet customers to access their company's entire private charging network through the JustPark app.
Drivers will also have access to Octopus Energy's Electric Juice network of public charge points.
FleetCharge consolidates the total cost of charging, parking and hardware into a single price per driver.
3 Silver Power Systems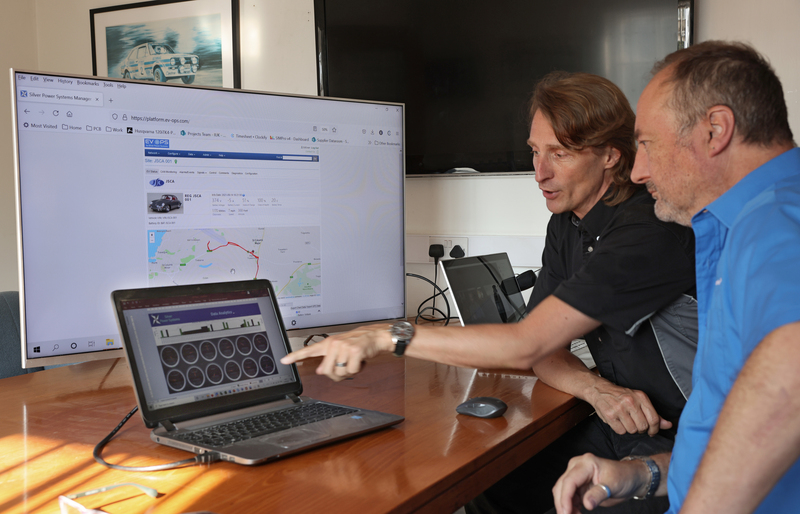 Battery analytics specialist Silver Power Systems (SPS) has created a tool which can predict EV battery health and lifetime, potentially helping fleets to run their vehicles more efficiently and predict future residual values.
The UK-based company has led the Redtop (realtime electrical digital twin-operating platform) research programme this year, which has seen Imperial College, London Electric Vehicle Company (LEVC) and JSCA – the research and development division of the Watt Electric Vehicle Company – carry out a real-world trial.
Since January, around 50 LEVC TX electric taxis have travelled more than 300,000 miles under the programme, which is part-funded by the Advanced Propulsion Centre UK.
Each vehicle has been fitted with a data-collecting IoT (Internet of things) device which constantly communicates with SPS's cloud-based software.
This has led to the creation of digital twins of actual EV batteries, giving a real-time view of battery performance and state-of-health, as well as the potential to enable these models to predict battery lifespan.
"We have a small IoT device that sits in the vehicle and that connects to the battery CAN bus, so we get very deep insights into how the vehicle is being operated," says Pete Bishop, chief technology officer at SPS.
"Within the battery in a vehicle there is a battery management system. But, typically, it doesn't actually manage the performance, it's more of a safety management system.
"We are running in the cloud far more sophisticated algorithms about how the battery is working so we get much deeper insights into the factors that are degrading it, the performance it is giving, the impact of range, the calculated state of health much more accurately than the vehicle does.
"We are then able to highlight driver behaviour, charging behaviour and things that are impacting it, and recommend ways of optimising the use of the EV as well as optimise the recharge process at depots.
"The ultimate aim is to make the battery last longer, make the vehicle last longer and maximise its residual value.
"We are looking at a number of problem areas that have come in with electrification that will be starting to impact fleets as they make that transition."
> Interested in comparing electric vehicle data? Check out our EV tool.
> Interested in ensuring the efficient use of EVs. Check out our dedicated editorial sections: Insight & policy | EV news | Charging & infrastructure | Costs & incentives | Benefit-in-kind | EV case studies | EV road tests