Continental launches tyre with polyester made from recycled bottles
Continental is using recycled polyester yarn obtained from polyethylene terephthalate (PET) plastic bottles in passenger car tyres.
The new ContiRe.Tex technology completely replaces the conventional polyester in a tyre carcass, with a set of standard tyres using material from around 40 recycled bottles.
The material will first be used in selected sizes for Continental's PremiumContact 6 and EcoContact 6 summer tyres.
As part of a special recycling process, the bottles are sorted and mechanically cleaned, after the caps are removed. After mechanical shredding, the PET is further processed into granulate and finally spun polyester yarn.
"We only use high-performance materials in our premium tyres," said Ferdinand Hoyos, who heads up Continental's tyre replacement business in Europe, Middle East and Africa (EMEA).
"From now on, these will include polyester yarn from PET bottles, made in a particularly efficient recycling process."
Polyester yarn made from PET has long been used as a material in passenger and light truck tyre assembly.
The textile cords absorb the forces of the tyre's internal pressure and remain dimensionally stable even under high loads and temperatures.
In the UK, Continental is initially launching from mid-April across ten sizes of the PremiumContact 6 and the EcoContact 6 tyres.
Alphabet confirms new partner in Canada
Alphabet International is further expanding its global footprint, partnering with Jim Pattison Lease which has been operating in Canada since 1961.
Alphabet says it is committed to bringing its services to fleet customers that have worldwide reach.
"We are very excited about the new partnership with Jim Pattison Lease," said Susanne Loser, Alphabet head of international sales.
"Our aim is to offer our expertise and innovative mobility solutions throughout Europe and beyond. Operating in Canada, Jim Pattison Lease is the perfect partner in broadening our scope and providing all our customers in North America with the best mobility services.
"What we especially appreciate about this new partner is that their core values, such as close customer relationship and customer satisfaction, align with Alphabet's principles and mission."
With over 50,000 vehicles under lease or management, Jim Pattison Lease operates 13 offices across Canada and the United States.
Europcar has carbon reduction objectives approved by the SBTi
Europcar Mobility Group has announced that the Science Based Targets initiative (SBTi) has validated the corporate greenhouse gas emissions reduction targets submitted by the company.
The SBTi's target validation team has classified the company's scope 1 and 2 target ambition and has determined that it is in line with a 1.5°C trajectory.
In that framework, Europcar Mobility Group commits to: reduce absolute scope 1 and 2 GHG emissions (direct emissions) 46.2% by 2030 from a 2019 base year; and reduce absolute scope 3 GHG emissions (indirect emissions) 27.5% over the same timeframe.
The approval of these carbon reduction targets reinforces the Group's strategy, which aims to encourage the shift from vehicle ownership to usage, while empowering its customers in increasingly using green mobility solutions.
Since 2021, this ambition has been embedded in its carbon reduction plan, allowing the Group to have a systemic approach, encapsulating and driving all key processes which have an impact in terms of carbon reduction: fleet procurement and financing, non-fleet purchasing, car policy and business travels, network of stations, products offering and services.
As part of this plan, the Group will increase the share of green vehicles (EVs, PHEVs) within its fleet over the years.
Caroline Parot, CEO of Europcar Mobility Group, said: "I welcome the approval of our targets by the SBTi, giving weight to our systemic approach of carbon reduction.
"We plan to leverage this approval, pushing further our 'low-carbon initiatives' in all the Group's key functions, and progressively bringing our customers on board."
Webfleet Solutions announces Webfleet Mobility Conference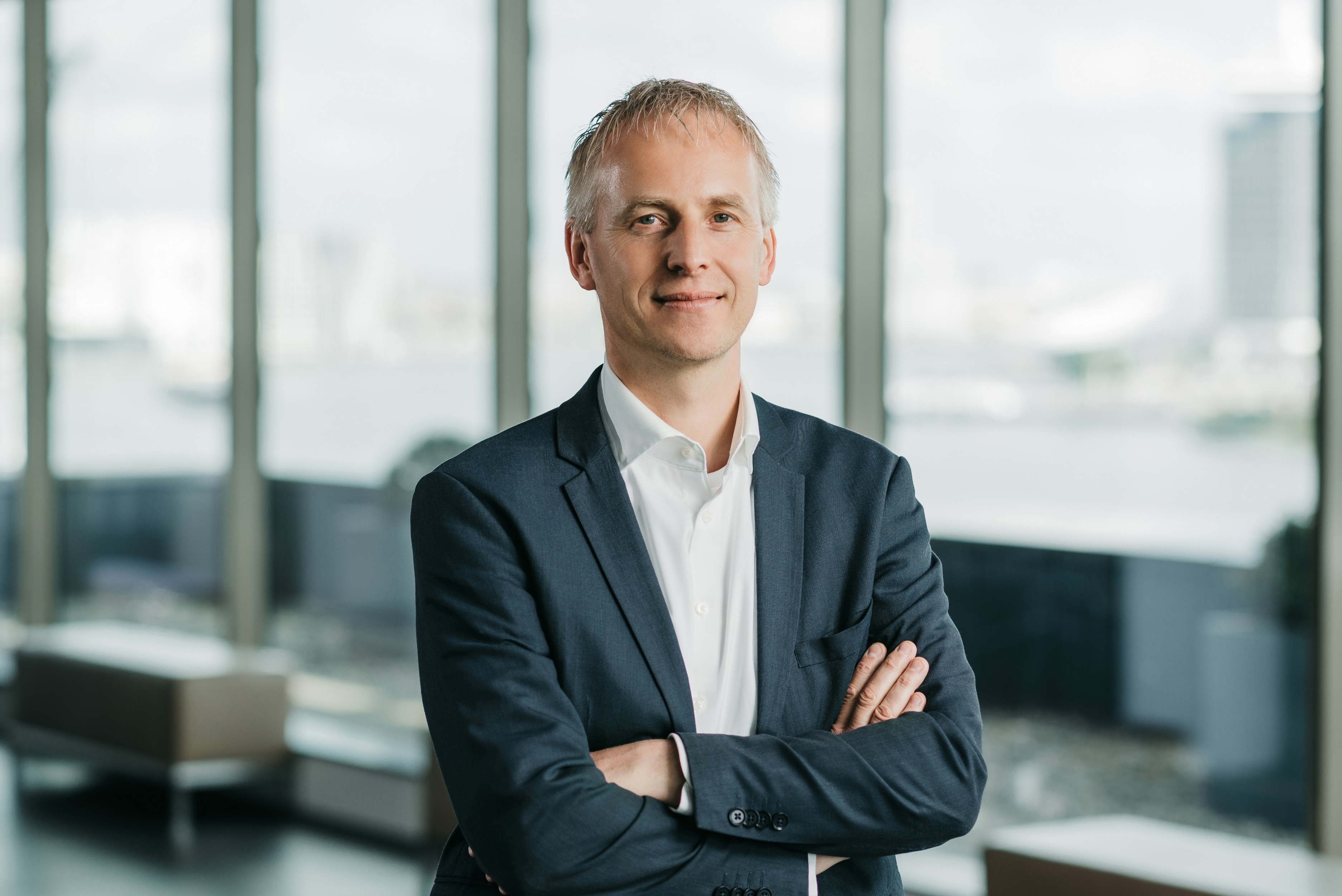 Webfleet Solutions will hold its annual Webfleet Mobility Conference virtually on April 26.
Under the theme Mobility 2032: Are you ready?, fleet and mobility experts will share their insights and best practices to equip fleet decision-makers and business leaders with knowledge, inspiration and practical tools to design the fleets of tomorrow.
"Commercial mobility has evolved massively in the last ten years," said Jan-Maarten de Vries (pictured), CEO of Bridgestone Mobility Solutions. "In the coming 10 years it will change beyond recognition.
"I am excited that we are joined by so many great partners, experts and innovative thinkers to discuss the industry's most pressing questions and jointly move the world towards a more sustainable future."
To open the conference, de Vries will take a dynamic look at the rapidly changing world of mobility and the challenges fleets will need to overcome to thrive.
The one-day virtual conference, which is free of charge, will be held simultaneously in 21 countries globally.
Beverley Wise, sales director UK and Ireland for Webfleet Solutions, said: "This combination of sessions with a global scope from international experts and sessions with valuable insights tailored to each region makes the Webfleet Mobility Conference an event not to miss for any decision-maker in fleet management."
DCL Camatics 'transforms' fleet insurance with video telematics from VisionTrack
DCL Camatics is taking advantage of VisionTrack's video telematics expertise to deliver a fleet insurance solution.
DCL Camatics has seen an average improvement of 17% in the frequency of claims and 36% reduction in claims cost, resulting in an average fleet claims performance improvement of 47%.
This, it says, is enabling vehicle operators to achieve a reduction in insurance premiums of up to 20% annually, while also gaining driver behaviour insight to mitigate fleet risk and support duty of care.
"We have been partnering with VisionTrack for over three years and the results to date have been staggering, dramatically lowering claims costs, improving loss ratios and cutting premiums for policyholders," explained Adam Marsh, head of agency and business development at Direct Commercial.
"We are delivering insurance fused with industry-leading video telematics technology to over 500 brokers, to reduce collision frequency, accelerate claims reporting and drive down costs."
DCL Camatics' fleet policyholders can monitor driver behaviour and identify risk through the IoT platform, so they can check on driver welfare, pinpoint road safety issues and determine training requirements.
The company says it can also quickly access irrefutable evidence when a collision occurs by way of video footage and supporting data.
Originally, the video-enabled fleet insurance solution was only available to policyholders on a three-year basis, with premium reductions in year two and three dictated by the loss ratio in the previous year.
At the end of 2021, a 12-month only service was launched along with the introduction of a host of other enhancements including a new 4G forward-facing camera, secondary camera options – driver, side or rear facing – and a self-fit solution.