AFP to hold Dealer Standard webinar
A webinar about its recently-launched Dealer Standard has been announced by the Association of Fleet Operators (AFP).
Taking place on Wednesday (April 20) at 9.30am, it will feature AFP board members James Pestell and Ric Baird alongside Zoe Lawson, head of corporate sales at Marshall Motor Group, all three of whom were involved in the accreditation's development.
Topics covered will include why and how the Standard was created, its aims, what it includes, the benefits to all parties involved, monitoring and feedback processes, and how fleet operators, service providers and dealers can get involved.The AFP Dealer Standard is a 28-point accreditation designed to ensure that fleet cars and vans are delivered in a consistently good condition to the end user, who is given a comprehensive handover that covers new technology, particularly if they are taking delivery of their first electric vehicle.
Marshall, Inchcape and Sytner have become the first major motor retailers to commit to the Standard, and more look set to soon follow suit, said Paul Hollick, chair at the AFP.
"We've been very pleased with the initial response to the launch of the Dealer Standard from across the fleet and dealer sectors," he added.
"We are already hearing from some major leasing fleets that they are planning to work in the future only with dealers who commit to the Standard, which would certainly help to accelerate its adoption.
"We'll be discussing these issues and more as part of the webinar, which will serve as an excellent introduction for any organisation interested in finding out more."
The webinar is open to all interested parties and details can be found here.
BVRLA to hold Fleets in Charge summer conference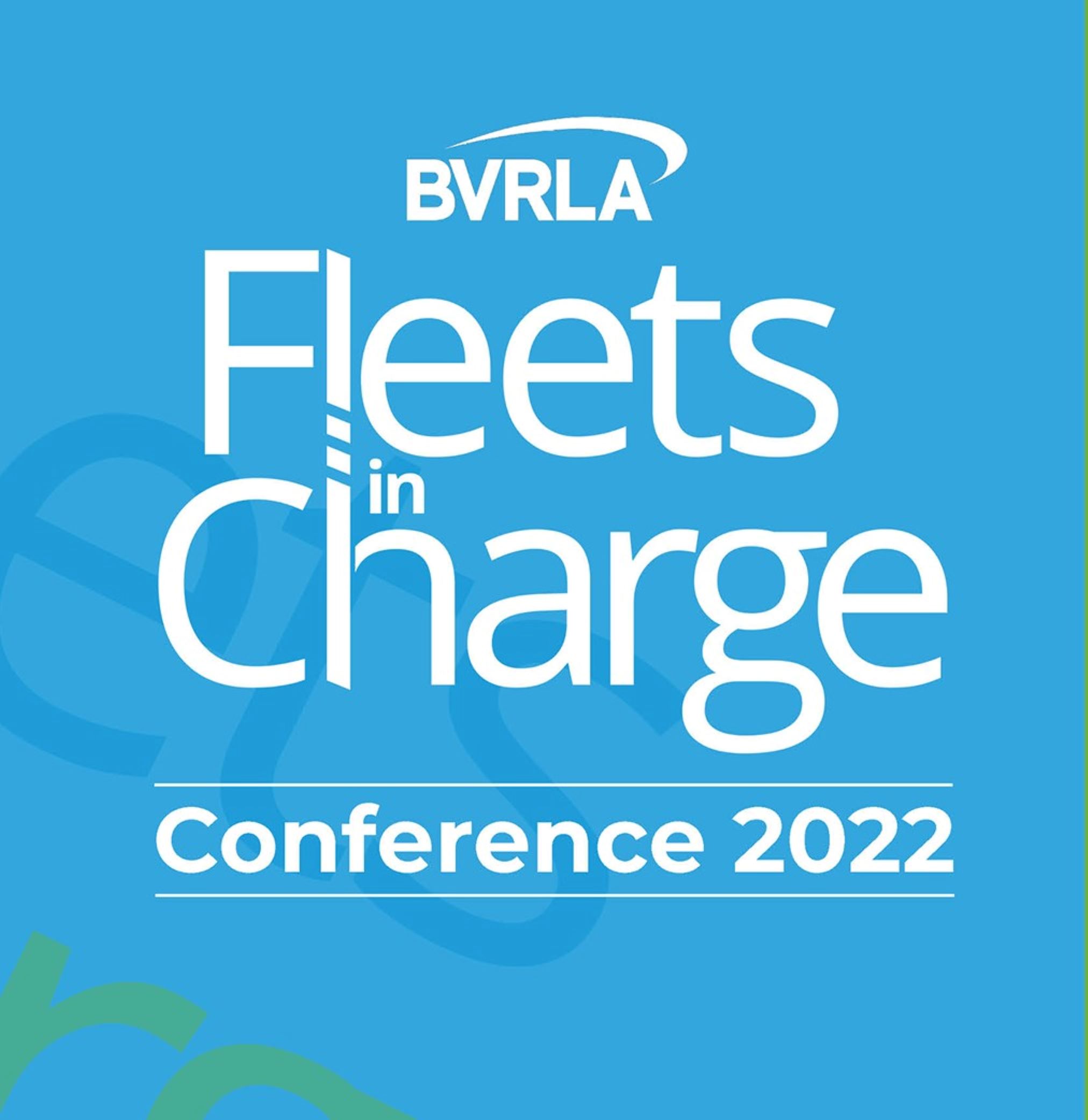 The BVRLA's annual Fleets in Charge Conference is being hosted in person for the first time, at One Birdcage Walk in London on Thursday, July 7.
Featuring senior government officials and experts from the automotive and fleet sectors, the day-long conference will also offer breakout sessions, panel discussions and networking opportunities.
BVRLA chief executive, Gerry Keaney, said: "The government has set ambitious targets when it comes to achieving net zero and our industry plays a vital role in meeting them.
"The Fleets in Charge Conference embraces our collective responsibility in driving road transport decarbonisation, giving a voice to a diverse range of fleet operators and mobility providers."
For delegates unable to attend the full conference in person, digital tickets will also be available that offer access to the main agenda presentations and selected breakout sessions.
Digital tickets will be available to buy from May. Physical tickets are limited and available to buy online now, https://www.bvrla.co.uk/event/fleets-in-charge-conference-2022.html with BVRLA members benefiting from a discounted rate.
Drive Software Solutions launches integrated ODO accident management solution with FMG
Drive Software Solutions has launched an integrated accident management solution to allow fleet managers to fully support their drivers involved in accidents.
Developed in partnership with FMG, services include: 24/7/365 operation for drivers involved in an accident; courtesy car, vehicle recovery and liability assessment; first notice of loss management; repair management and downtime control; and claims handling and uninsured loss recovery.
Leyton Jordan, national sales manager for fleet at FMG, said: "Businesses and their leasing brokers need to be confident that accidents are managed in a timely and cost-effective manner, with bespoke features to suit the differing needs of every fleet.
"The integration with ODO provides drivers and fleet managers with an industry leading fleet management platform together with the confidence that they are covered in every eventuality should an incident occur."
Robert Gorby, chief commercial officer for Drive Software Solutions, said: "When accidents happen, it's critical that the driver has someone to turn to for immediate support.
"At the same time, the fleet manager has a partner which provides support for the administration requirements which come with an accident. This solution delivers on both fronts.
"Combined with the broader ODO compliance management functionality, it will be a game changer for business fleet management".
Aldi trials all-electric refrigerated trailer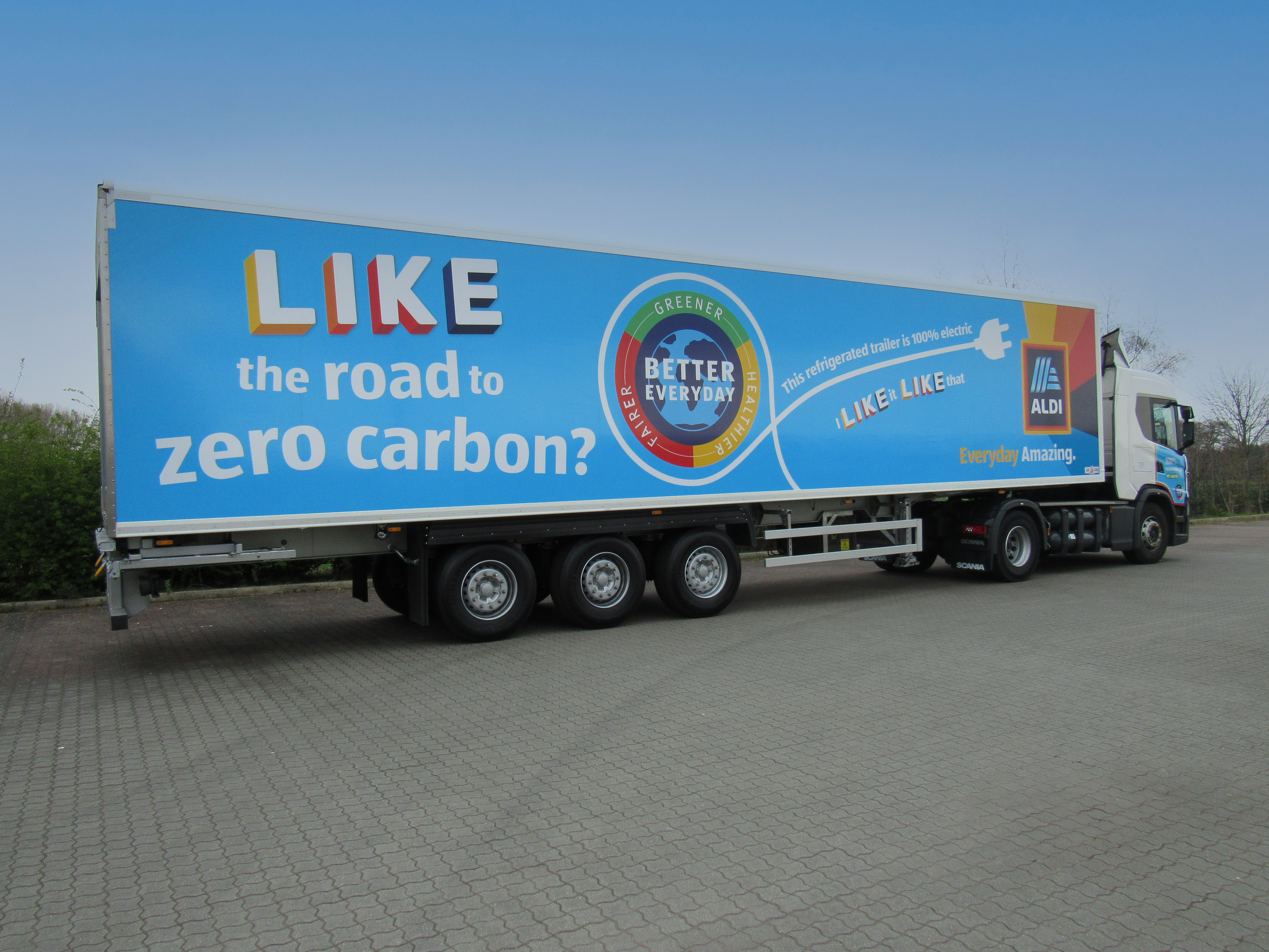 Aldi is trialling an all-electric refrigerated trailer as part of its efforts to reduce its carbon emissions.
The trailer converts kinetic energy into electricity to power the on-board batteries as the wheels turn, meaning products are kept cool – all while reducing energy consumption and minimising environmental impact.
The trailer can also be plugged into the electric point at Aldi's regional distribution centre in Cheshire, and emits zero carbon emissions and particulate matters like smoke, dust or other substances that are damaging to the environment - along with low noise emissions.
The trial forms part of Aldi's efforts to reduce lower carbon emissions in its lorry fleet. The retailer is currently trialling more environmental fuels such as compressed natural gas (CNG) and hydrotreated vegetable oil (HVO).
From this year, all new trailers will also be fitted with solar mats to help power them, as well as to track the solar energy and CO2 savings they create.
Liz Fox, corporate responsibility director at Aldi UK, said: "We want to do as much as possible to reduce our environmental impact. That's why we have been carbon neutral since January 2019 and use energy from renewable sources.
"This latest step forms part of this commitment. We already have effective energy efficiency systems in place and are pleased to be taking this one step further by trialling the latest technology within our transport fleet."