The zero-emission Lotus Eletre has been unveiled – the first of a new breed of pure electric SUVs from the manufacturer, with a bigger footprint than a BMW iX or Tesla Model X.
It's based on a new dedicated EV platform, developed by Lotus, which uses a skateboard-style design that can be scaled up or down to suit different sizes of car. A saloon and smaller SUV model are expected to launch in the next few years, expanding the brand's line-up of "premium lifestyle electric vehicles" further.
The Eletre is said to have a battery capacity of "more than 100kWh", giving a range of around 370 miles. Lotus also stated that 248-miles of range can be added in 20 minutes, using a 350kW rapid charger.
Three power levels will be offered, with outputs ranging from around 600-750PS. The Eletra will use two electric motors, giving all-wheel-drive.
While the Eletra may look like a family car, Lotus says it will still provide the performance and handling characteristics associated with the brand. Air suspension and adaptive dampers will be fitted as standard.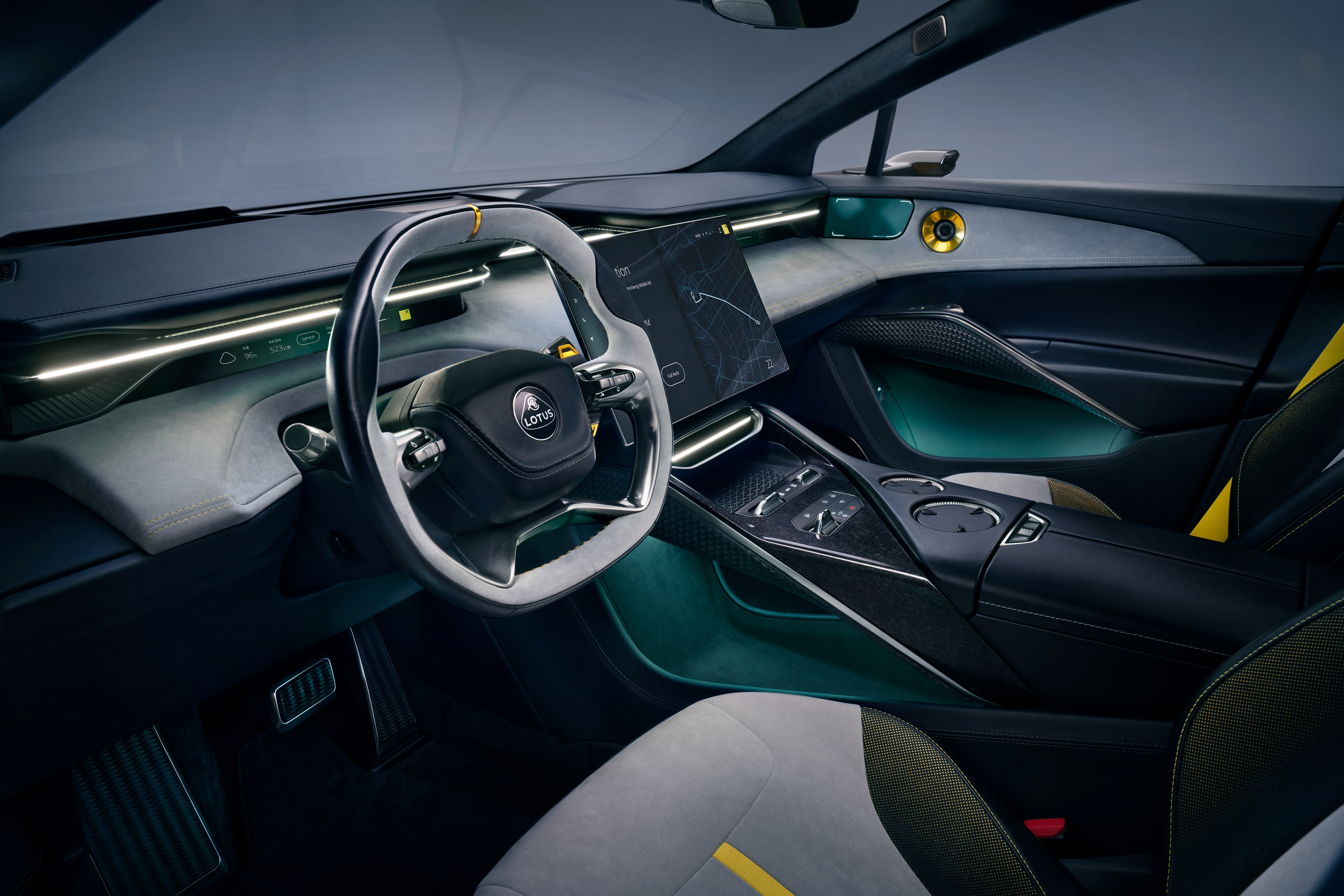 The interior features a 15.1-inch central touchscreen and a Kef audio system, as well as seating for five. There are physical buttons and switches for key functions, but also a voice control system.
Lotus says the car will offer more than 470 litres of luggage space.
Technology innovations include 5G connectivity, digital door mirrors and the capability to offer Level 4 autonomous driving technology.
Known until two days ago only by its Lotus codename, Type 132, the Eletre delivers a significant number of firsts for Lotus – the first five-door production car, the first model outside sports car segments, the first lifestyle EV and the most 'connected' Lotus ever.
Matt Windle, managing director of Lotus Cars, said: "The Eletre is a bold and revolutionary new car, delivering on our commitment to move Lotus into completely new automotive segments as we widen our global appeal and accessibility.
"This is a momentous point in our history and a clear signal of our ongoing desire to transform our business.
"It is a true Lotus, and we're confident it will delight performance car customers and offer a distinct alternative to the segment's established players.
"The Eletre has the soul of a Lotus and the usability of an SUV. Alongside the Emira sports car, this is the perfect two-car garage from Lotus."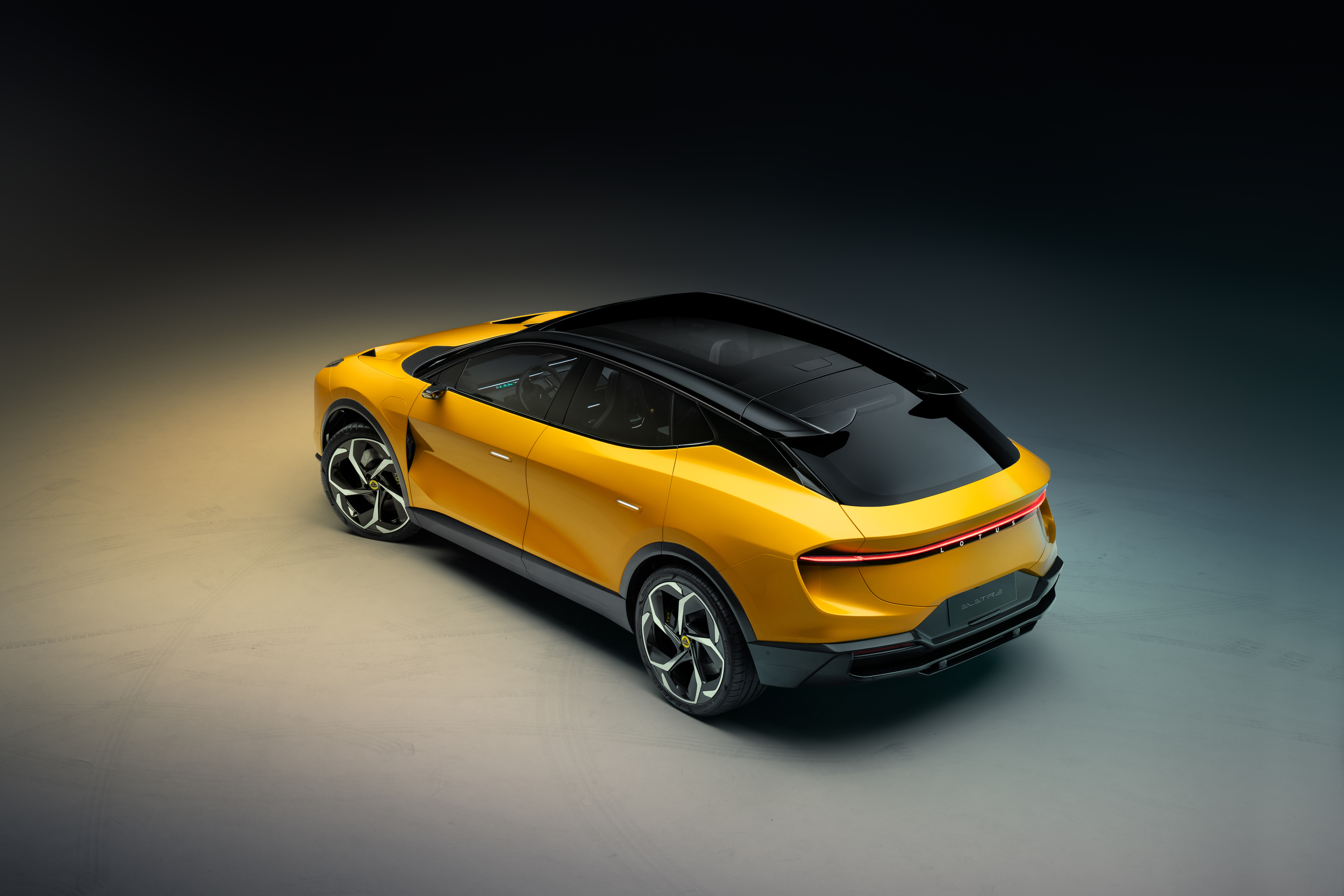 The Eletre is the first in a new range of premium lifestyle performance electric vehicles to be built at an all-new production facility in Wuhan, China.
The car has been 'Born British, Raised Globally', says Lotus, with design led by the UK, supported by collaborative work with teams in China, Sweden and Germany.
The overall exterior and interior design has been led by an international team based at the Lotus Tech Creative Centre (LTCC) in Warwickshire, UK.
Inside the Eletre, the traditional instrument cluster binnacle has been reduced to a slim strip less than 30mm high to communicate key vehicle and journey information.
It's repeated on the passenger side, where different information can be displayed, for example, music selection or nearby points of interest. Between the two is the latest in OLED touch-screen technology, a 15.1-inch landscape interface which provides access to the car's infotainment system.
It automatically folds flat when not required. Information can also be displayed to the driver via a head-up display featuring augmented reality (AR) technology, which is standard equipment on the car.
While every element of the Eletre can be controlled digitally, certain key controls are duplicated with analogue switches. Voice control through advanced speech recognition technology is also available.
The standard audio system on the car is provided by British brand KEF. Called KEF Premium, it is a 1,380-watt 15-speaker set-up with Uni-QTM and surround sound technology.
Uni-Q dispenses with separated tweeter and mid-range speakers, instead combining both into an acoustically idealised single unit. It covers the entire mid and high-frequency sound spectrum from a single point in space, delivering a more coherent, hyper-realistic sound experience.
Customers can upgrade to KEF Reference, a 2,160-watt 23-speaker system with Uni-Q and 3D surround sound technology.
KEF Reference also features Uni-CoreTM, a new approach to speaker and subwoofer design, and the Eletre marks its debut in the automotive world.
It uses two dual force-cancelling drivers with concentrically arranged and overlapping voice coils, driven by a single motor. This enables high-level performance while reducing the subwoofer or speaker volume significantly.
Both KEF Premium and KEF Reference feature partially exposed speakers in the doors.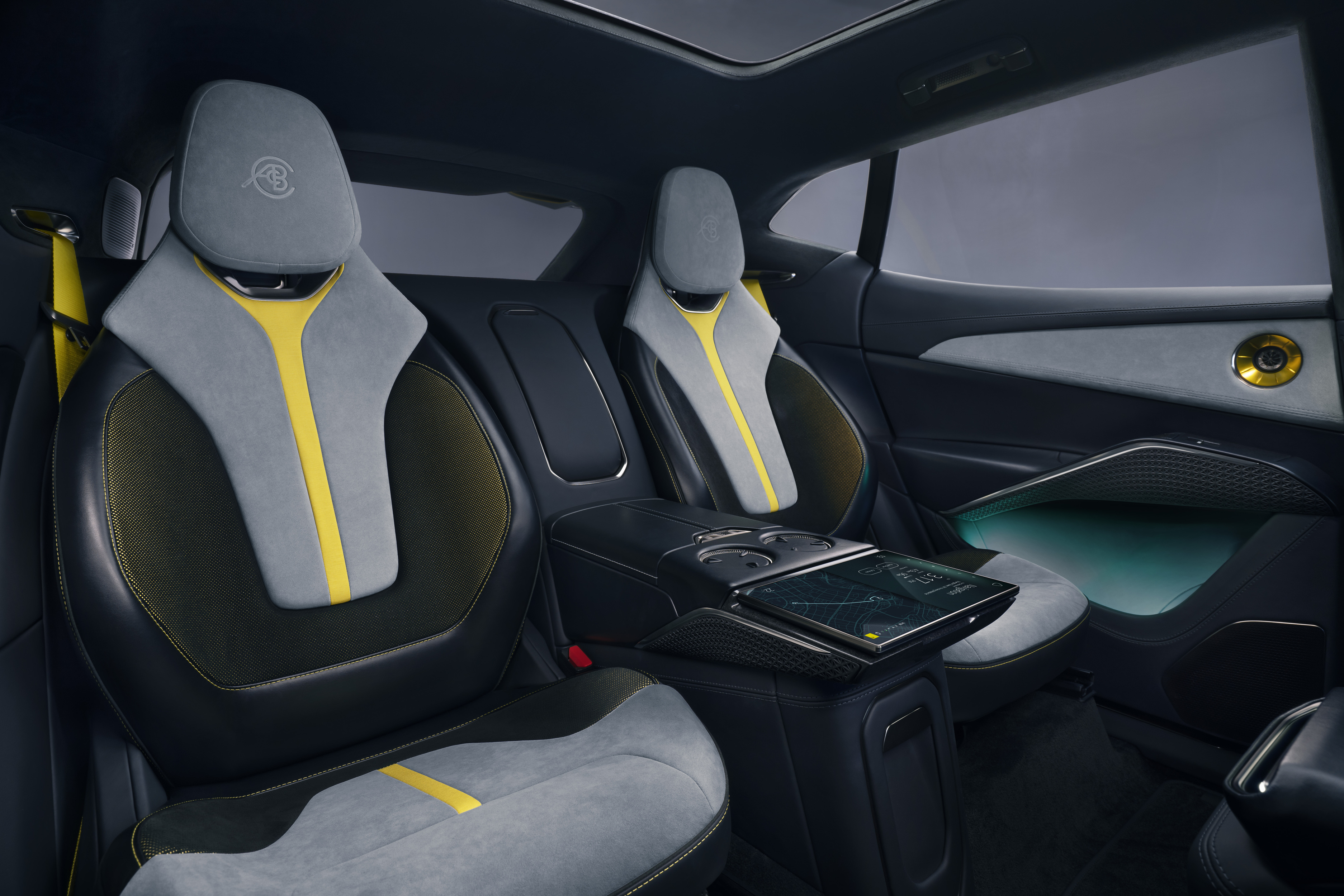 Technology is used for much more than infotainment on the Eletre. It is also at the heart of the car's suite of intelligent Advanced Driver Assistance Systems (ADAS), many of which are designed to be futureproof so new features can be enabled via Over The Air (OTA) updates.
Several utilise the LIDAR system; its deployable sensors are hidden when not required, emerging from the top of the windscreen, the top of the rear glass, and from the front wheel arches when they are.
The Eletre is available with Intelligent Adaptive Cruise Control (ACC); Collision Mitigation Support Front (CMSF); Traffic Sign Information (TSI); Door Open Warning (DOW); Rear Cross Traffic Alert (RCTA); Front Cross Traffic Alert (FCTA); Lane Change Assist (LCA); Children Presence Detection (CPD); Lane Keep Aid with Lane Departure Warning/Prevention (LKA+); Parking Emergency Brake (PEB); Collision Mitigation Support Rear (CMSR); and Emergency Rescue Call (E-Call).
The Electre will go on sale next year, with prices expected to start from just under £100,000.
> Interested in comparing electric vehicle data? Check out our EV tool.
> Interested in ensuring the efficient use of EVs. Check out our dedicated editorial sections: Insight & policy | EV news | Charging & infrastructure | Costs & incentives | Benefit-in-kind | EV case studies | EV road tests