6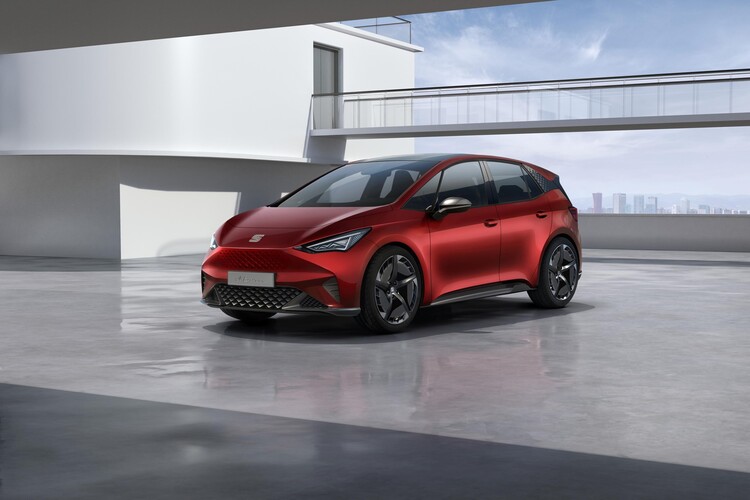 The Seat El-Born concept shown at the Geneva motor show will go into production in the second half next year and is the second car from the Volkswagen Group stable to sit on the new MEB platform.
That decision, according to Seat UK managing director Richard Harrison, shows "confidence" in the brand.
"This cars kicks off the serious generation of electric cars," he said. "Its 260-mile range overcomes the range anxiety issue and means there is less need for 'on-the-go' charging."
In addition, charge times from 100kW charge points is just 42 minutes, although there are few such facilities in the UK at present. Harrison predicts a significant uplift in these more powerful charge points which will be used for "15 minutes burst of charge", complementing home- and work-based charging.
"We are also working with dealers on their charging needs which we haven't done before because the technology for batteries and charges was progressing so rapidly," he said.
"We are optimistic in our planning for the car because it marks a tipping point where electric becomes viable."
While Harrison declined to reveal pricing, he added: "We recognise that it needs to be a compelling proposition for consumers and fleets. So we will do what it takes to speed up adoption."
With the Volkswagen Group platform split between MQB for internal combustion and hybrid and MEB for electric, Harrison said there would not be cross-fertilisation of cars on each.
"We won't put Leon on to the MEB platform. All the cars on MEB will be full electric," he said.
"But we will listen to the market and see how quickly the appetite moves from ICE to PHEV to EV, and adapt our model. We have powerful platforms which gives us options."