ARI Fleet UK, part of Holman Group, has appointed Lee Smylie as its new corporate business development manager covering the central territory as it looks to build on the successes and growth of recent years.
With 20 years' experience in finance in both commercial and operational roles, Smylie's new role will be to develop opportunities with corporate clients looking to make efficiency savings within their fleet through both the finance and fleet management solutions that ARI offers.
Previously, he spent eight years working at Volkswagen Financial Services (VWFS), latterly as business development manager covering the Southeast region for three years, and before that as pricing and planning manager. Prior to joining VWFS he worked in commercial finance functions across various industry sectors
Rory Mackinnon, sales director at ARI Fleet UK, said: "I am very excited about Lee's appointment and how this will strengthen our presence in the fleet market.
"Lee comes with a great track record of supporting fleet users, working with them in a consultative manner to maximise their fleets' return on investment."
Keyloop appoints Kris McKenzie as CRO
Keyloop has appointed Kris McKenzie to its leadership team, who will join as chief revenue officer (CRO).
McKenzie will be leading the go-to-market organisation and marketing team, as well as being responsible for all field operations and their associated sales and marketing teams.
Kris joined Keyloop in January 2022 and will be based in the UK. He started his career in 1997 with IBM, before moving onto SAP, Salesforce and most recently Calabrio.
With 25 years of experience, McKenzie has a successful track record in growing software companies and building high performing teams, Keyloop said.
Tom Kilroy chief executive officer at Keyloop said: "I'm delighted to welcome Kris McKenzie to our leadership team at Keyloop.
"We have an amazing opportunity to help transform automotive retail in the next few years. I couldn't be happier with the team we have assembled to take on that challenge."
Steve Ditcher appointed chief strategy officer at Volta Trucks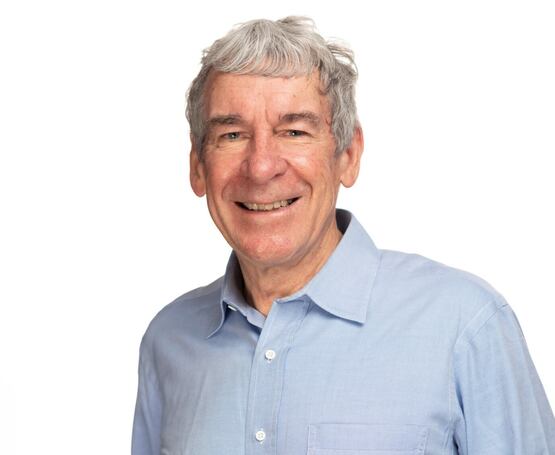 Volta Trucks, the electric commercial vehicle manufacturer and services provider has confirmed the appointed of Steve Ditcher as chief strategy officer, with immediate effect.
Ditcher succeeds Casper Norden, who's been appointed as chief fleet solutions officer, responsible for the implementation of the company's Truck as a Service offer.
Dichter brings more than 40 years' experience in building high performing businesses and cultures, said Volta Trucks.
Most of his career was with McKinsey & Company where he was a senior partner and a leader of their worldwide organisation performance practice. Latterly, he served as chief operating officer at Agility Logistics, focused on integrating more than 40 acquisitions.
Essa Al-Saleh, chief executive officer at Volta Trucks, said: "We've expanded exponentially over 2021, from a handful of people at the start of the year to over 200 employees by year-end, and we aim to triple that again during 2022.
"As we transition from a start-up to a manufacturer of vehicles later this year, we are tackling a range of large strategic projects and it's great to have somebody of Steve's experience supporting our journey."
Digital Innk appoints new head of customer support and implementation
Fleet software company Digital Innk said it is supporting its growing customer base with the appointment of Jacqui Allen as head of customer support and implementation.
Allen will be responsible for leading the operational delivery of the company's ViSN platform across the UK and in international markets.
Allen has held several senior roles in the fleet sector, including Alliance and Leicester and ODO Drive. She also played a key part in the launch and implementation of software platforms in the industry and worked as a consultant with dealer groups and finance providers, said Digital Innk.
Angela Montacute, CEO of Digital Innk, said: "As we continue to grow rapidly, it's important to strengthen our management team with the best people in the industry.
"Our customers will benefit from the huge amount of experience that Jacqui brings to her role."