Keith Allen has been appointed as managing director of Licence Check with immediate effect.
Current general manager, Terry Hiles, is moving to an advisory and consultancy role as he takes a more strategic position within the business, ahead of a planned retirement.
Allen has worked within the fleet industry for the last 26 years. He spent 17 years at ALD Automotive, the last 14 as managing director, before joining ARI Fleet as managing director in 2013 – a role he occupied for a further seven years. He was also chairman of the BVRLA's Leasing and fleet management committee for three years.
Most recently he has been working as a consultant within the industry, a capacity which brought him into contact with the Ebbon Group to discuss the setting up of a fleet consultancy within the business.
Robert Pilkington and Craig Gibbin, joint CEOs at the Ebbon Group, welcomed Keith Allen to the business and paid tribute to the work of Terry Hiles and his team.
"Keith's huge experience within the fleet industry will be fundamental in us developing our fleet compliance capability and helping us strengthen our position as the leading fleet compliance business in the market," said Pilkington.
Gibbin said: "Terry and his senior management team have done an outstanding job with the performance of Licence Check, taking it from number four in the market to vying for the number one position.
"We look forward to him adding value to the business for years to come in a part-time strategic and advisory role."
Rivus announces key strategic and business development appointments
Rivus Fleet Solutions has announced the appointment of Graeme Lumley as BT account director within the Rivus Executive team, and Lucie Nash has joined the Rivus sales team as business development director.
As BT account director, Lumley will lead the delivery of the strategic and commercial development for key account BT.
He joins Rivus from LeasePlan, where he spent seven years as account director, with responsibility for several of their large strategic commercial fleets.
Prior to that, Lumley has spent his career in operational and sales roles across the fleet industry, including head of commercial vehicles at Thrifty, and was part of the founding board of a private equity backed commercial vehicles business.
Nash will be responsible for sales and new business development with large scale fleets around the UK. Nash brings more than a decade of experience in the fleet industry to Rivus, having previously worked within business development and mobility for Inchcape Fleet Solutions, Fleet Operations and ARI Fleet.
David Myers, chief executive officer at Rivus Fleet Solutions, said: "All areas of Rivus are on an exciting growth trajectory and both Graeme and Lucie will be pivotal in helping us drive our strategic and commercial development forward."
TruTac announces new MD and leadership team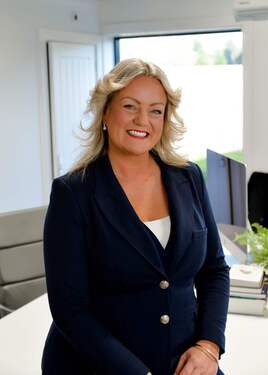 TruTac, part of the Microlise Group, has promoted Jemma James to managing director as Terry Ramsey retires at the end of January.
James has been with TruTac for more than 14 years and became a director in October 2010, with her most recent role being director of commercial operations and marketing.
TruTac said James has been a "key figure" in the leadership of the company and was responsible for securing commercial relationships with both the RHA and Confederation of Passenger Transport as well as developing other key partnerships and being involved in the Microlise acquisition.
James has senior commercial management experience in industries including international banking and corporate investigation.
Terry Ramsey said: "While retiring after 15 years is a big change for me, I can relax knowing TruTac is in great hands with Jemma as managing director.
"Through the hard work of everyone at TruTac, we have transformed the business and made it the success it is today. I have the utmost confidence the team will continue to work together to drive further innovation and business growth."
Additional changes in the TruTac leadership team see Lee Oliver promoted to sales director, having previously been head of sales and Louise Connor joining as general manager.
Oliver will focus on commercial growth through new market opportunities and will continue to build TruTac's successful sales team.
The leadership team also includes Chris Williams, technical and product director and James Pyne, finance director, who all work alongside the Microlise Board to achieve Group aims.
Fleet Operations makes key appointments to support growth strategy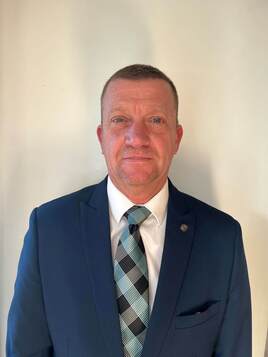 Fleet Operations has made three new appointments to help support its growth plans in 2022.
Paul Edmed has joined as business partnership manager, bringin more than 20 years' fleet and lease industry experience – including senior account management roles at LeasePlan, AMT Contract Hire & Leasing and Avis Budget Group – and is also a telematics specialist following a role at Airmax Remote Telematics.
Warren Fisher, from Select Vehicle Leasing also joins as business partnership manager. With more than 30 years' experience in automotive finance, banking, leasing and fleet consultancy, Fisher understands mobility challenges facing businesses and offers expertise in the delivery of tailored fleet management solutions to both public and private sector clients, said Fleet Operations.
Philip Gregory has also been appointed as strategic account manager to advise on bespoke strategic direction for key clients and support ongoing product and service evolution.
He joins from Lex Autolease where he spent 20 years in various customer-facing roles, most recently spearheading fleet outsourcing strategy development for three corporate and public-sector fleets, operating more than 20,000 vehicles.
He will be play a 'core role' in advising clients on the transition to electric, the company said.
Jayne Pett, sales and marketing director at Fleet Operations, said: "With our latest team members, all leading specialists in their field, we're putting the people in place to add further value and deliver on our customers' fleet goals."
XPO Logistics appoints Andrew Turner as commercial director UK and Ireland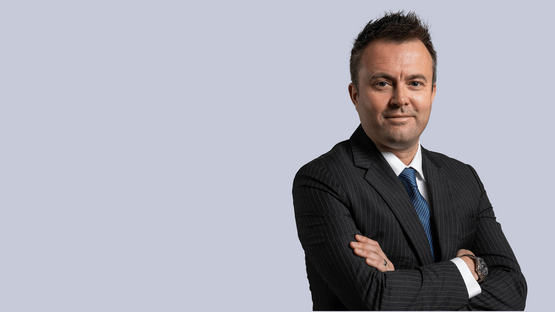 XPO Logistics has announced the appointment of Andrew Turner to lead the company's commercial organisation in the UK and Ireland. He reports to Dan Myers, managing director for the region.
Turner has more than 20 years of experience in transportation and logistics, including a decade of senior business development roles.
Prior to his current position, he served as head of development for Wincanton and Yodel Delivery Network. He was instrumental in XPO's strategic expansion in the UK e-commerce and direct-to-consumer digital sectors, the company said.
Myers said: "Andrew is taking over the leadership of a highly successful team, where his strong industry background will drive our further development in multichannel distribution, retail replenishment, national transport management and final mile delivery.
"Andrew understands the importance of working in partnership with customers and delivering innovative solutions that support their needs over the long term."
Solomon Commercials appoints new head of procurement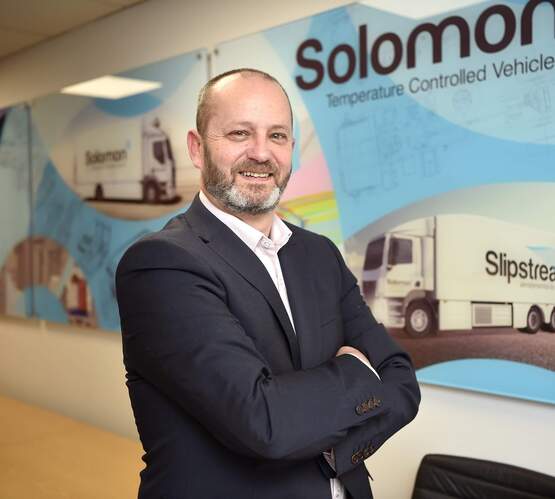 Solomon Commercials has appointed Matt Hilton as the firm's new head of procurement.
Hilton who has more than 33 years of experience in procurement, will lead the team at the Haslingden head office and has been tasked with helping build strategic partnerships with Solomon's suppliers.
Hilton said: "Working as part of the senior management team here, we have a vision to make sure Solomon Commercials is industry-leading and to ensure we achieve our objectives; we need to have excellent partnerships in place.
"Our supplier partners are the key to our future, and we want to work with people that buy into our vision and be proud of working with and for us. As a business, we also need to be more visible with our suppliers and ensure we build mutually beneficial commercial operations."