Chris Adams has been appointed dealer development manager for Harris Maxus.
He joins the company following 17 years at Vauxhall, where he was most recently corporate account manager for several major blue-chip companies, responsible for all aspects of vehicle and service supply.
Prior to that, Adams held the position of new business development manager at Hitachi Capital (UK).
His 35 years in the motor industry have seen him specialise in several key areas including fleet, conversions, and electric vehicles (EVs).
His role will cover dealership development in the London and Eastern regions.
Mark Barrett, general manager at Harris Maxus, said: "In his previous role, Chris worked closely with his dealership sales teams and this, together with his business acumen and unrivalled experience in the commercial vehicle sector make him an outstanding appointment for the business.
"Chris will work closely with me and our UK sales manager, Bill Laidlaw, as we continue to grow our dealership footprint across the country and indeed, across other right hand drive markets. I am confident that his expertise and industry knowledge will prove invaluable."
Innogy eMobility appoints new managing director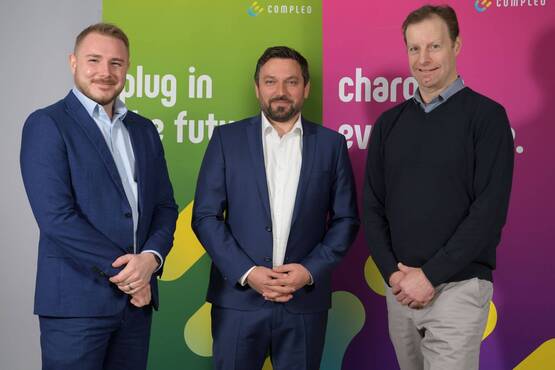 Caption: James Cowan, Valentin Scheltow and Peter Hornby (left to right)
Supplier of EV charging hardware, Innogy eMobility, has announced the appointment of Valentin Scheltow as its new managing director.
Valentin joins the company from Compleo Charging Solutions – the German company that completed its acquisition of Innogy eMobility Solutions GmbH and its UK subsidiary Innogy eMobility Limited in January 2022.
As the former head of business development at Compleo, Valentin will initially lead the rebrand of the new company into Compleo Charging Solutions UK. The process will be completed by the end of March 2022.
He will also use his sales experience in both Europe and the rest of the world, as well as his market analysis skills, to identify and capitalise on new commercial opportunities with Compleo's wider product portfolio within Britain's EV charging sector.
"I'm delighted to take up this new position at what is the beginning of a very exciting journey for Innogy eMobility Limited under Compleo's ownership," Valentin said.
"The team I am joining has already made a big impact in the UK market and is motivated to achieve more. Together, our objective is to secure even greater penetration in the British market for electro-mobility with a larger portfolio and a strong focus through hardware, software and service."
Innogy eMobility has also made two other key appointments - James Cowan becomes the company's new head of sales in the UK. He joins having spent four years at Webasto Group where he left as head of European sales – EV charging.
Peter Hornby also joins the company as technical support manager. He previously worked at Swarco and was most recently a team leader within its Smart Charging division.
Karl Anders, the former MD at Innogy eMobility, will continue to work with the company as a management consultant.
BigChange appoints Paul Monaghan as chief sales officer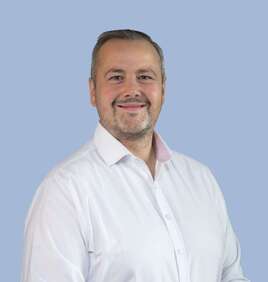 Field service management software provider, BigChange, has announced the appointment of Paul Monaghan as its chief sales officer, responsible for accelerating BigChange's growth domestically and internationally.
He joins BigChange from Lead Forensics, a business-to-business (B2B) focused software provider, where he was global sales director. Prior to that, he led sales and channel activities across 22 countries for cloud collaboration company, Intrado.
Richard Warley, chief executive officer of BigChange, says: "I'm very pleased to welcome Paul to BigChange to support our expansion plans and help more businesses grow stronger.
"He has a strong track record of serving customers, building high performing sales teams and delivering sustained growth for software companies."
CMAC Group appoints new head of enterprise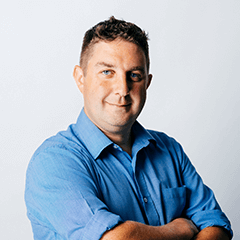 Ground transport company, CMAC Group, has appointed Dave Rose, to help drive the international expansion of the business.
Rose joins the Group as head of enterprise, helping the company to identify, lead and manage innovative approaches to help solve logistical challenges for corporate and airline clients, it said.
Harnessing more than 15 years' experience in the travel sector, Rose's most recent position was at AutoCab as head of IGo – the travel platform and app that provides taxi and private hire firms with access to work from trip aggregators. He built the IGo Network from inception to a network of more than 450 fleets.
He has also worked as head of integrations at Karhoo, a ground transportation technology ecosystem, where he oversaw the development and implementation of integration with 30 dispatch providers worldwide.
CMAC Group said he will be using his knowledge in process improvement and automation, product, and growth strategies in his new position, working closely with teams to identify opportunities to expand its products and processes.
Peter Slater, CEO at CMAC Group, said: "Dave joins the Group as an extremely valuable industry expert, as well as being a fantastic fit with the CMAC team.
"We look forward to seeing his expertise come to life as we seek to maintain our position as the leading managed ground transport specialist and further develop our relationships with partners around the globe."